"Outstanding food....fabulous cocktails....terrific music....great night!"
Barbara MacDougall
"That Amalfi tart was bl**dy delicious!"
Nuala Foster
"Yummy food! Thanks for a lovely supper!"
Anna Steel
"The food was unreal!"
Chloe Jeffcock
"The food was delicious, we had such a lovely night, thank you again!"
Helen Hancock
'We loved it!"
Grace Leigh
Italian Canteen - Supper Club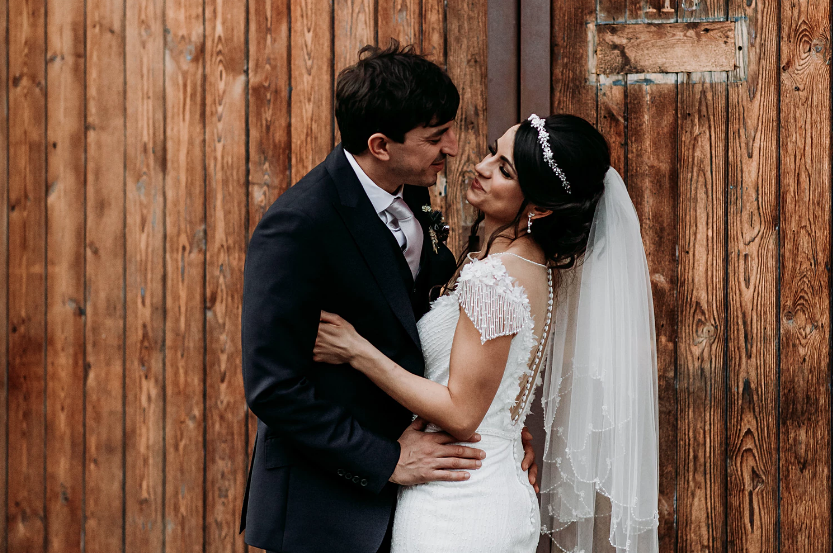 We can't recommend and thank the team at Mowbray enough! An extra special thanks to Lucy and Lu! We planned our wedding in 10 weeks and they made sure the planning ran smoothly and nothing was too much for them!
We couldn't have asked for a better wedding, the day ran perfectly, the venue was stunning and the guests said the food was some of the best they have ever eaten (we will certainly be coming back to eat at one of the Supper Clubs) - thank you to the incredible chefs!
On the day all the staff worked non stop to ensure all guests were happy and everything was going as it should.
We wish we could do it all again- thank you from the bottom of our hearts. BEST PARTY EVER!
Felicity & Pete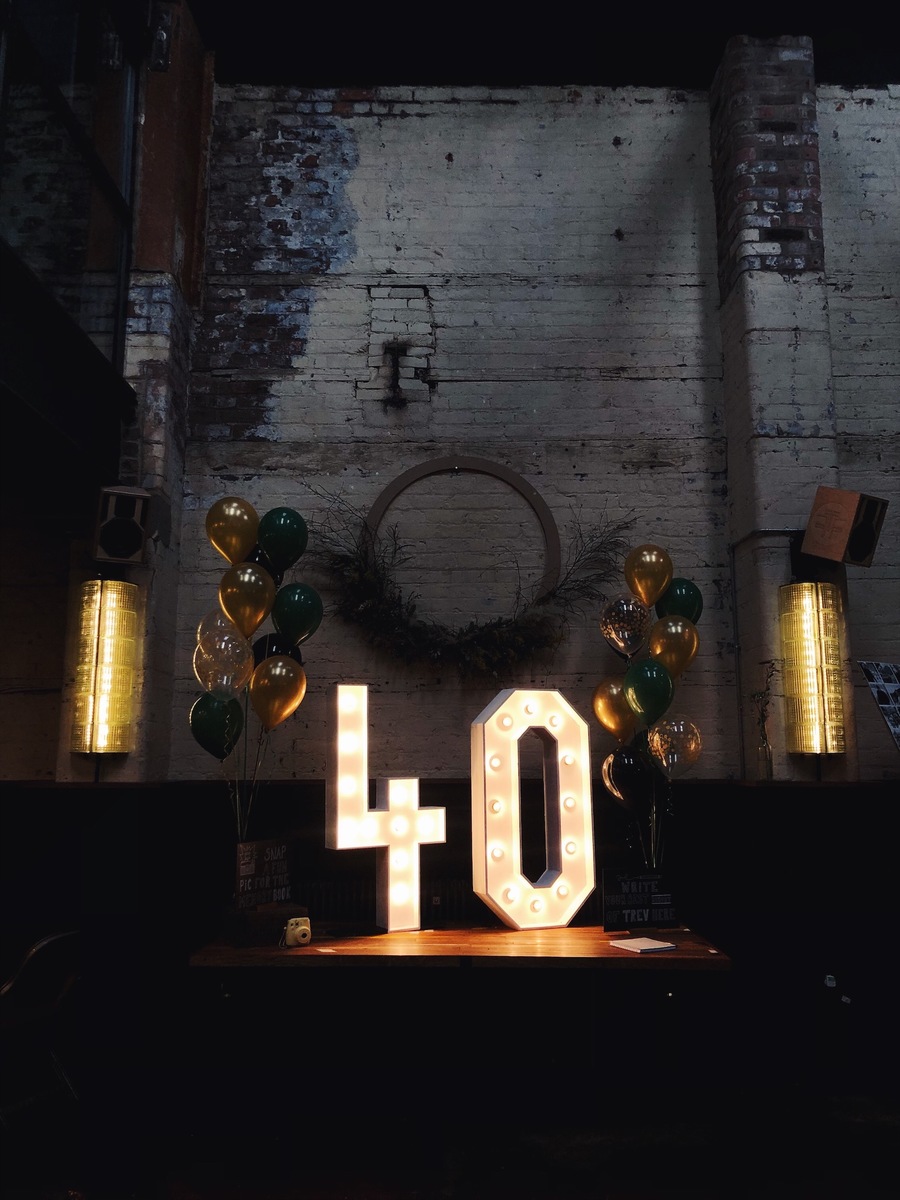 I attended the Yoga event at the Mowbray in January, I instantly fell in love with the place and knew that it was the perfect venue to celebrate my husband's 40th to host a surprise party. The attention to detail was exquisite and I made the booking that day.
My husband then went to an event at the Mowbray the week before the big surprise, and when I asked him how it was, he said "We must find an excuse to have a party here" I was worried at this point that a detail had slipped but when I saw his face on the night I knew I had pulled it off.
The party was beyond amazing, the ambience, the food and especially the staff and attention our guests received, people were commenting all night about the place. The staff listened to what I wanted and executed it. I feel privileged to be able to say we have had an event here and would not hesitate to recommend or even find another excuse at some point in the future to do it again. In the meantime we will mostly be found at Supper Clubs.
Katy Moss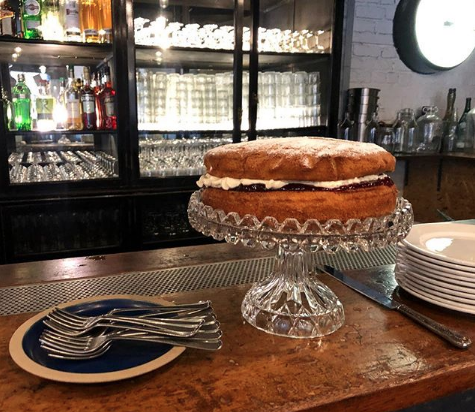 The meeting on Wednesday night was one of my favourites I have ever organised. The venue is spectacular and worked so well for the small afternoon group of 12 and the larger evening group of almost 50.
I cannot fault the food – so much so that I am determined to bring everyone I know back to sample the cooking at the earliest opportunity.
The main memory that will stick with me, however, is the helpfulness and attentiveness of the staff, which when running a high stress meeting meant I could concentrate on my tasks knowing that everything else would be arranged to the highest standard. It genuinely made it a pleasure to be there knowing that this one will be remembered by my customers for years to come.
Martin - Thea Pharmaceuticals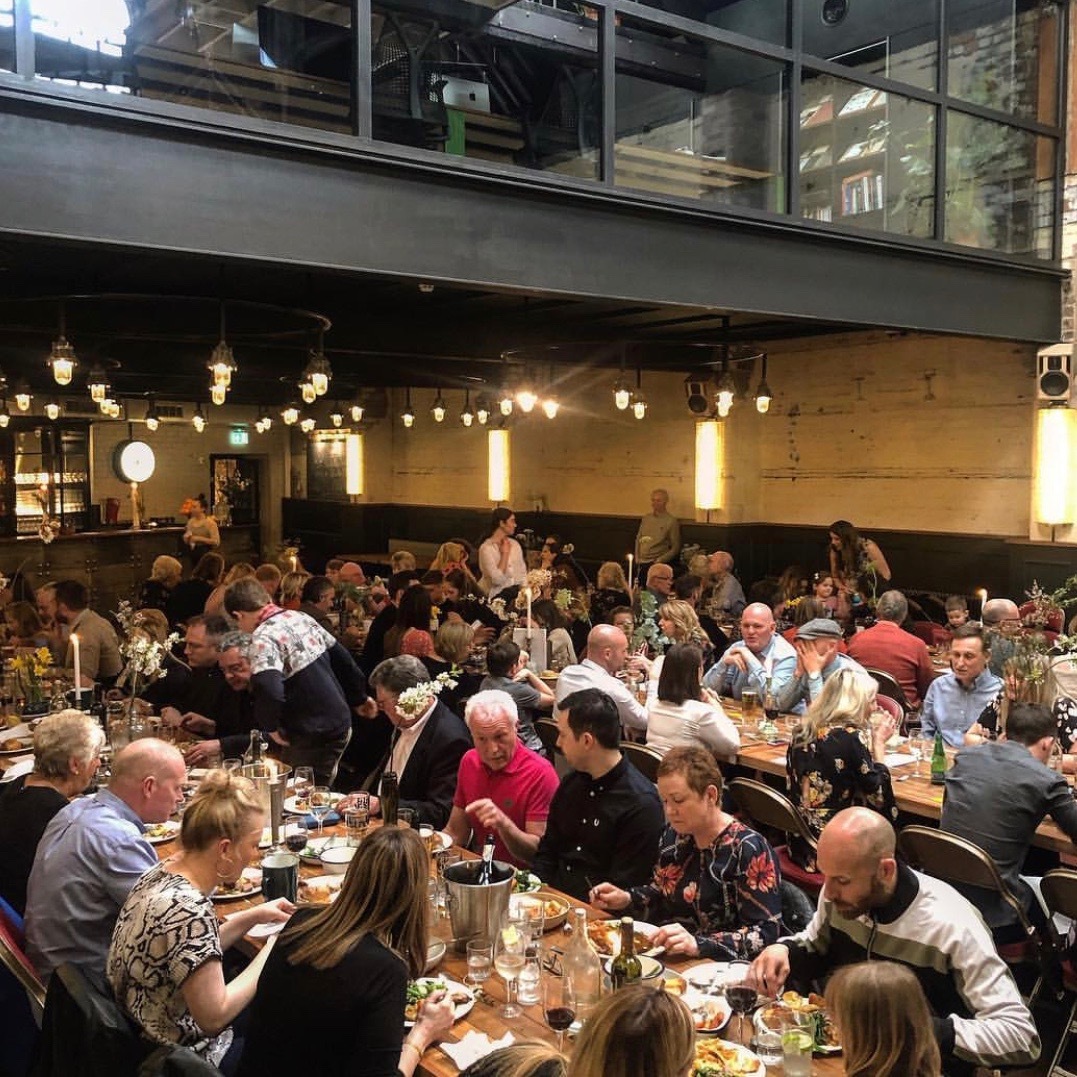 "Awesome guys. Truly."
Dave Cooke
"The Mother's Day roast was amazing! Will definitely go back for future events!"
Anna Lawless
"Everything about it was beautiful. Best roast EVER!"
Sam Beckett
The Mother's Day Roast - Supper Club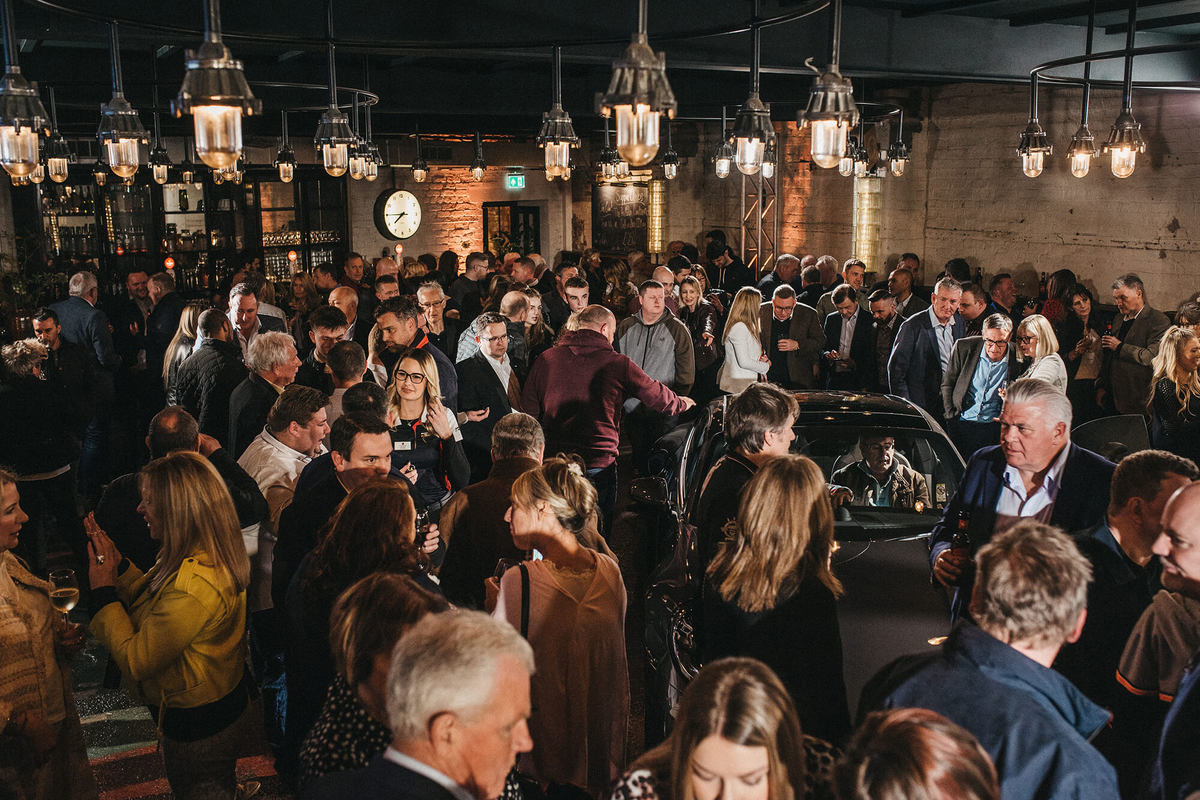 I wanted to write to you personally to say a huge thank you from all of us at Porsche Centre Marketing Services. As you know this event was the first for Martine and I as an off-site event. From the moment we walked in through the door we were made to feel so welcome.
It was an absolute pleasure to work with you on this event. I know that James and Matthew and Jonathan from head office, were super impressed with the event that we created.
You have been nothing but professional from the outset – dealing with the budget and the change of date, mirroring our catering requirements, derigging an entire workspace, looking after our cars and kit overnight, organising stewards and car parking facilities – all so calmly.
Porsche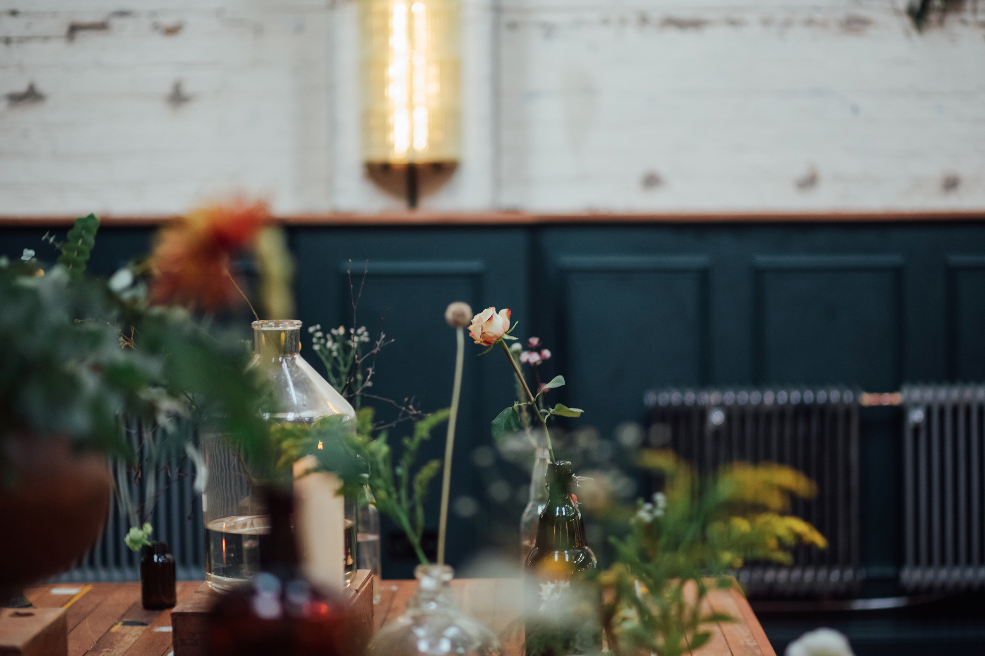 The Mowbray was a brilliant venue to host our research centre's Away Day. It was beautifully (what gorgeous flowers!) set up with break out spaces for our attendees, along with plenty of materials and an extensive selection of teas/coffees provided for our discussion. The staff were really helpful and attentive over the course of the event - from planning and the day itself. Everything ran smoothly and according to plan. The highlight was having lunch - the food served was absolutely stunning, our participants are still raving about it! Would definitely recommend The Mowbray, and return for our next event.
The University of Sheffield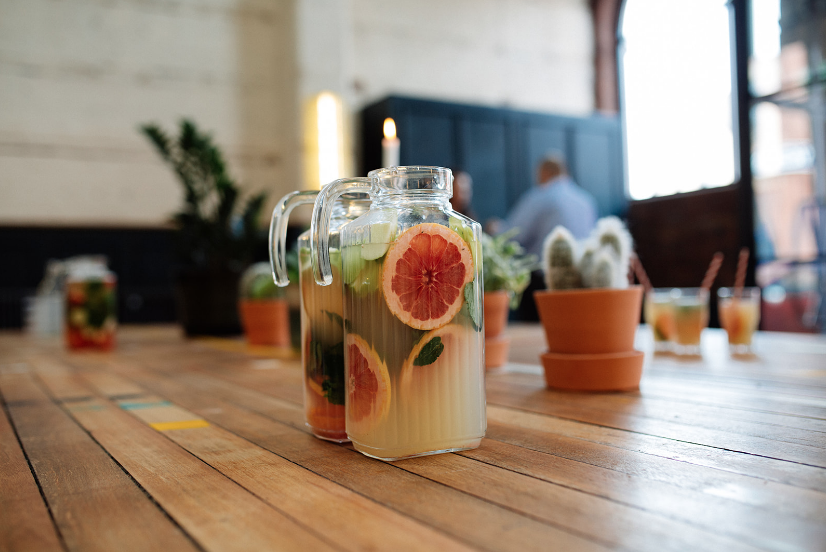 I just wanted to say a massive thank you to you and all the team at the Mowbray who ensured that we had such a wonderful couple of days this week.

Nothing we asked was too much and we were made to feel right at home while we were with you. The space is stunning, the facilities are fantastic and the food was incredible, but it is really your personalities that make the Mowbray what it is; truly special!

I very much hope we'll come back and I'm looking for an opportunity to do exactly that!
Tom - Insight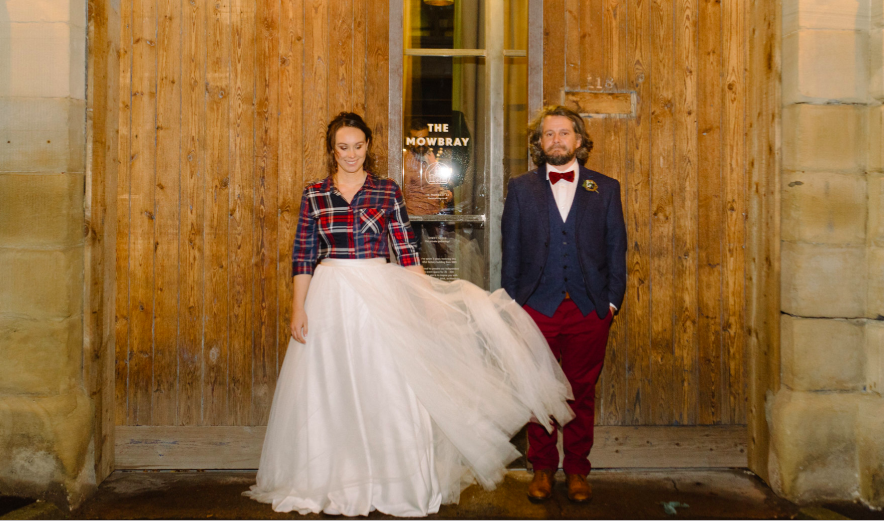 I had been following The Chimney House on Instagram following an event we attended and I had fallen in love with the enchanting corners, soft romantic lighting of the candles, rustic tables and natural decoration. It was simply beautiful. Our family friends got to sit round the most stunning tables sharing the most wonderful food. The food served was out of this world we received so many fantastic reviews from our guests. We had several dietary requirements all which were met with the most amazing taste and textures.
To the chefs who worked so hard, you made our day perfect! The food was such an important part of our wedding and it was more than we could have imagined. Guest have even tried recreating the flavours of sharing table back at home. The quality of food and being sourced locally satisfied our need to support local businesses and showcase what Sheffield has to offer.

The Chimney House is such a special venue and we are so grateful to have celebrate our wedding here. Lucy was exceptionally helpful, her communication was fantastic and we cannot thank her and the staff enough for making our day 'our day'. Lucy also introduce us to the uber special and industrial Mowbray to accommodate our evening guests.

The Mowbray offered a big space for our 160 evening guests to sit, sing and dance. The quirky industrial vibe continues here at The Mowbray steeped with the history of Sheffield. The Mowbray was stunning and we received wonderful comments from our guests, from the deep green velvet curtains to the beautiful wooden tables. The decoration at The Mowbray was elegant and natural alongside the rustic raw walls, it is a such a stunning place, not like any venue I have seen before. We opted for wholesome and hearty food for our evening guests and had pie and pies, which was delivered again most perfectly by the chefs.
Lucy & Christopher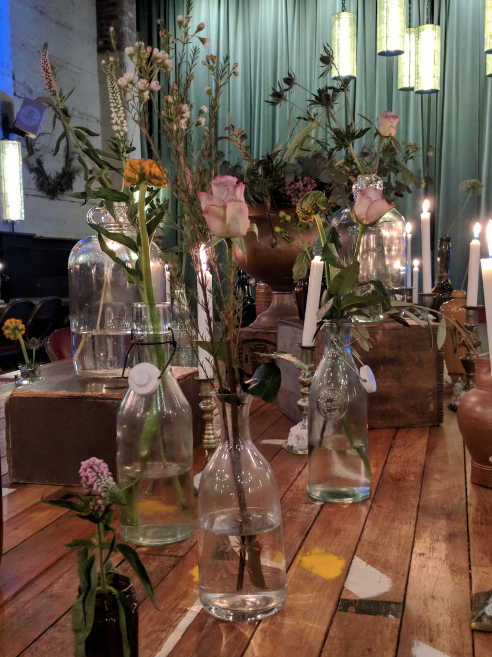 I had such a great time, it was brilliant. The Mowbray looked stunning, it was perfect and your attention to detail meant that everything ran smoothly. All the staff were very friendly and helpful. Thank you for all the effort you went to, it was a brilliant party.
Felicity Paling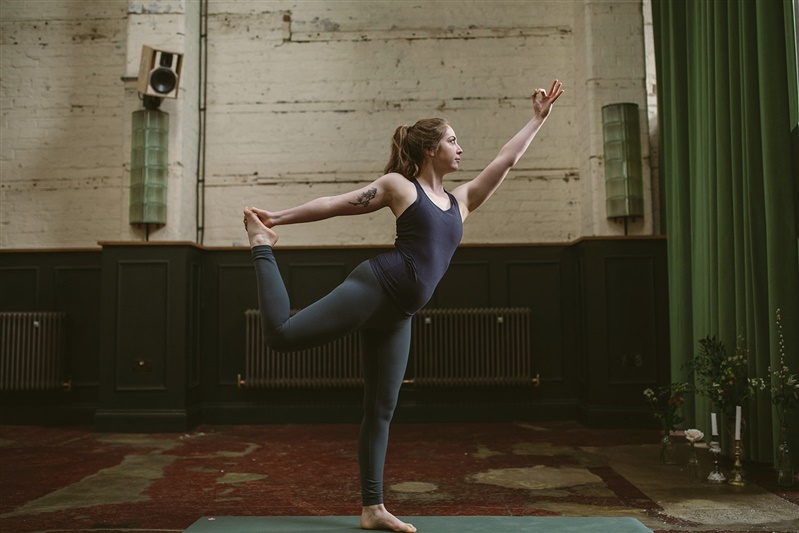 The Mowbray was everything I wanted in a venue for my shoot. The light was spectacular, and the textures of the building and interior add another dimension to the shots. We were lucky enough to use the terrace which inspired some unexpected photographs. We were, of course, warmly looked after and I felt totally at ease from beginning to end.
Hannah Siobhan Yoga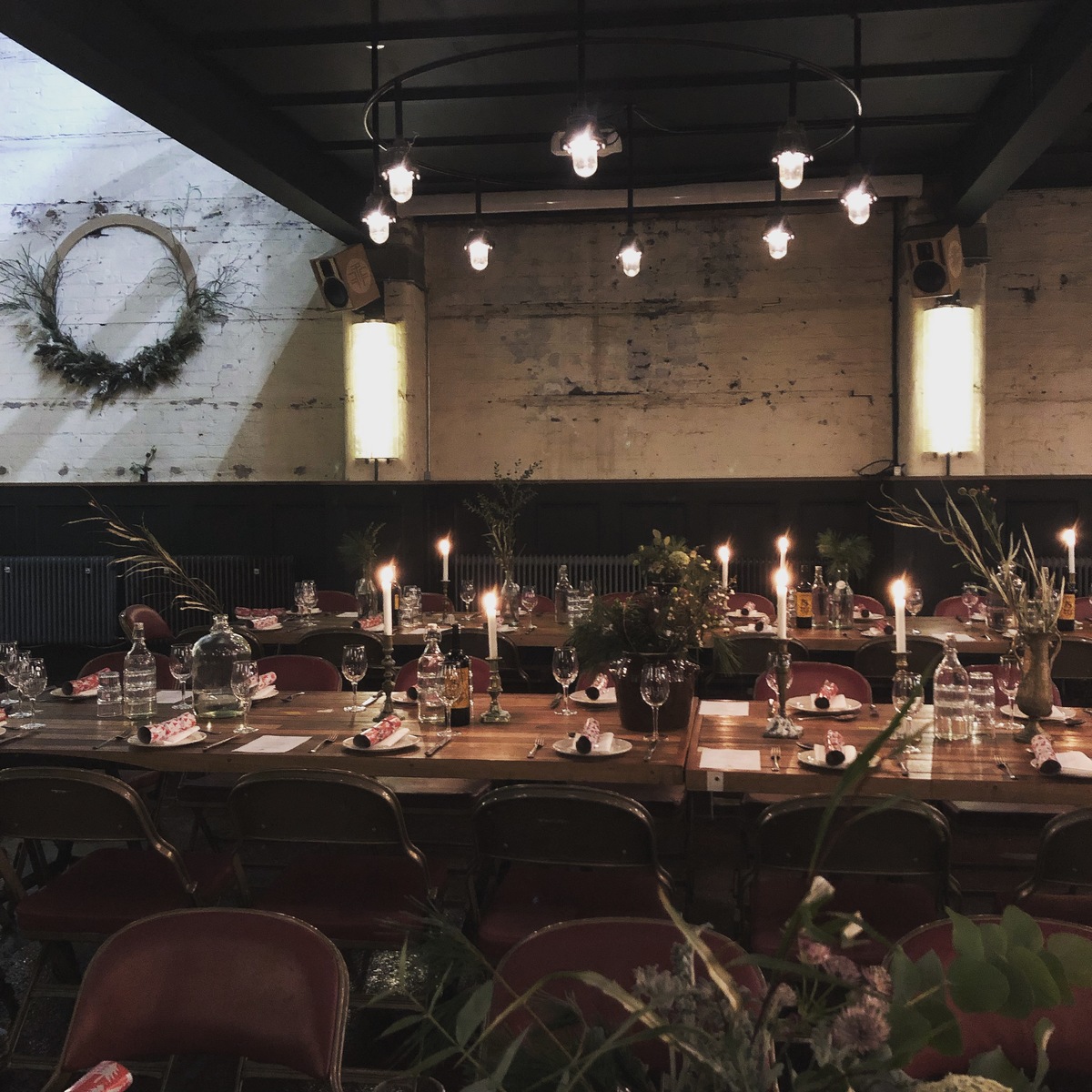 We booked our 'End Of Year' party at The Mowbray and had the most wonderful time.
The venue is beautiful and the tables were laid out to create the perfect festive feast. The food was wonderfully presented and tasted delicious. Lucy and the team had no problems catering for any dietary requirements that we had.
We would definitely come back again for other events we are planning for next year.
Thank you to Lucy and the Mowbray Team for making it a night to remember.
MINDBODY Ltd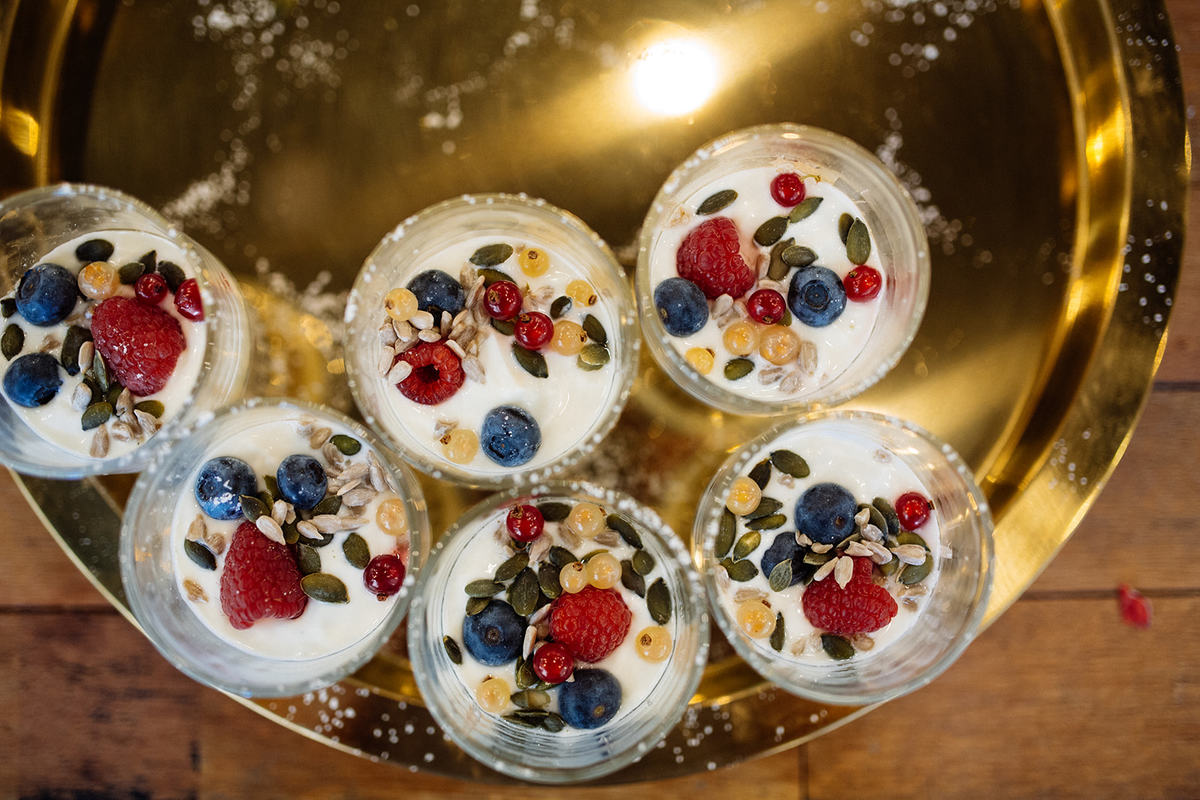 I've been here today for a work event and the space was brilliant!
Could be used for anything & looks ideal for a birthday/wedding. We had breakfast, lunch and refreshments & they were able to cater for everyone with dietary requirements (gluten free, vegan, veggie) would highly recommend!
Vanessa Kirkby-Firth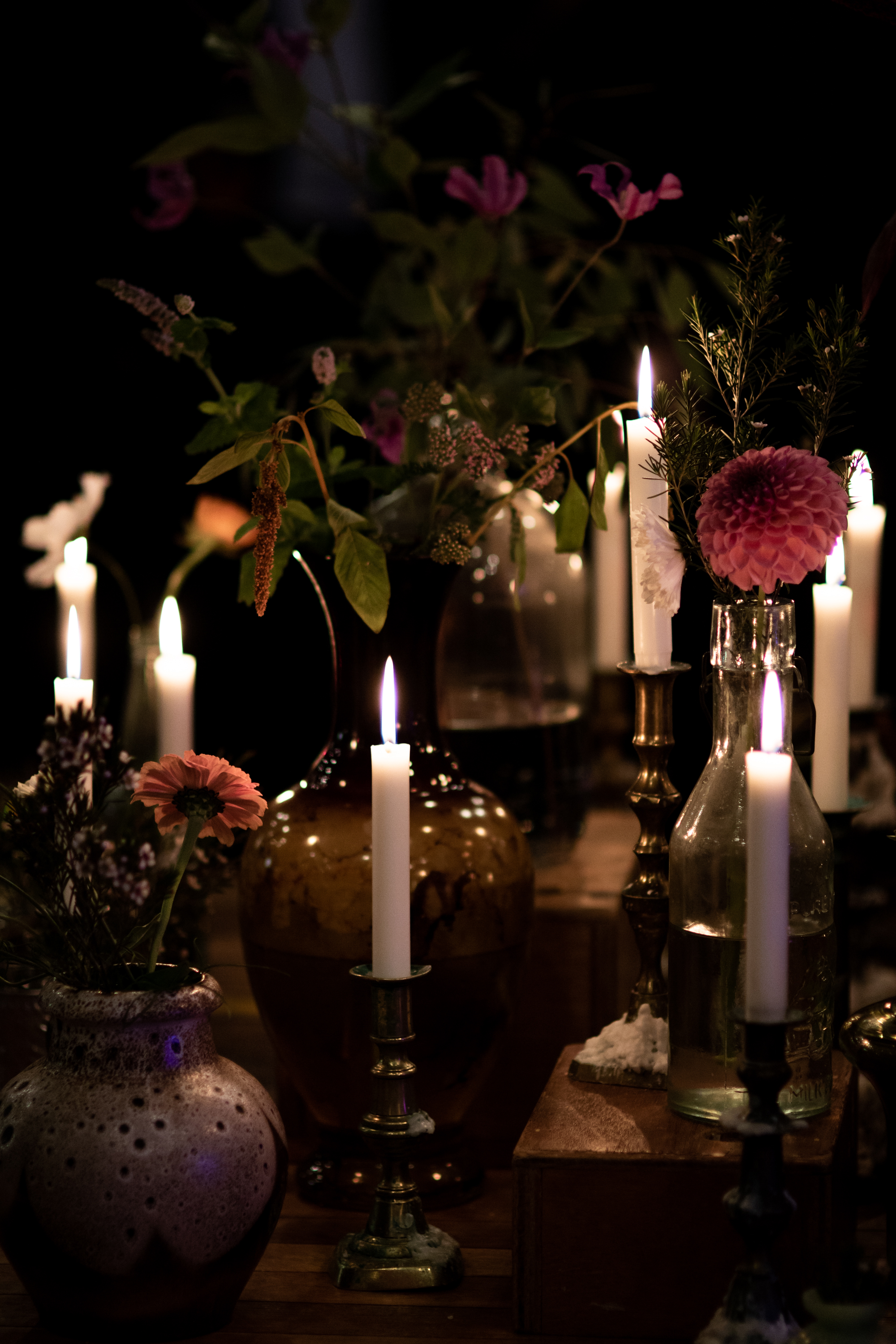 Sally, Lucy and co effortlessly fed and watered (mainly gin based!) 150+ people all night at our Coda party and in the most beautiful setting!! Thank you so much we will be back!!
Ps had so many positive comments about the night including the burgers
Coda Architects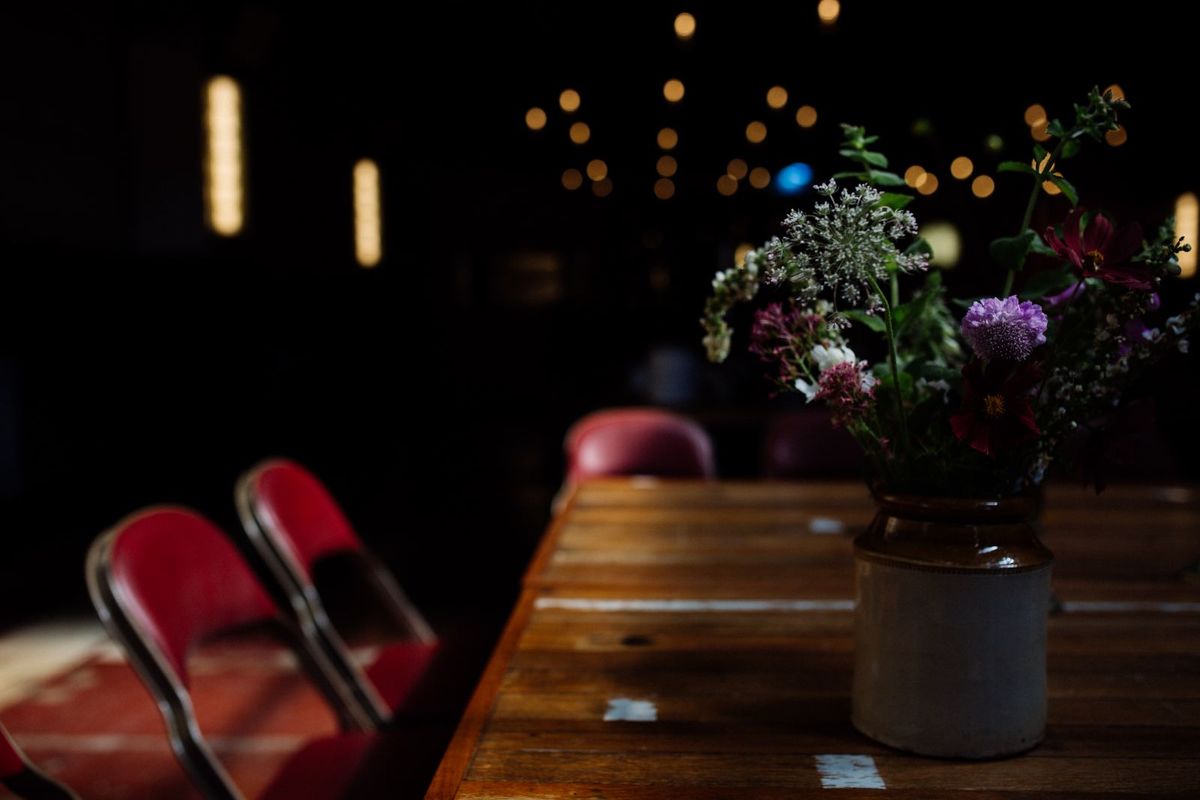 I just want to say thank you for all that you did. The event was a great success and we had so many compliments on the food. You took care of every intricate detail, the service was fantastic, and the place looked incredible on the night. Thank you, thank you!
AMRC with Boeing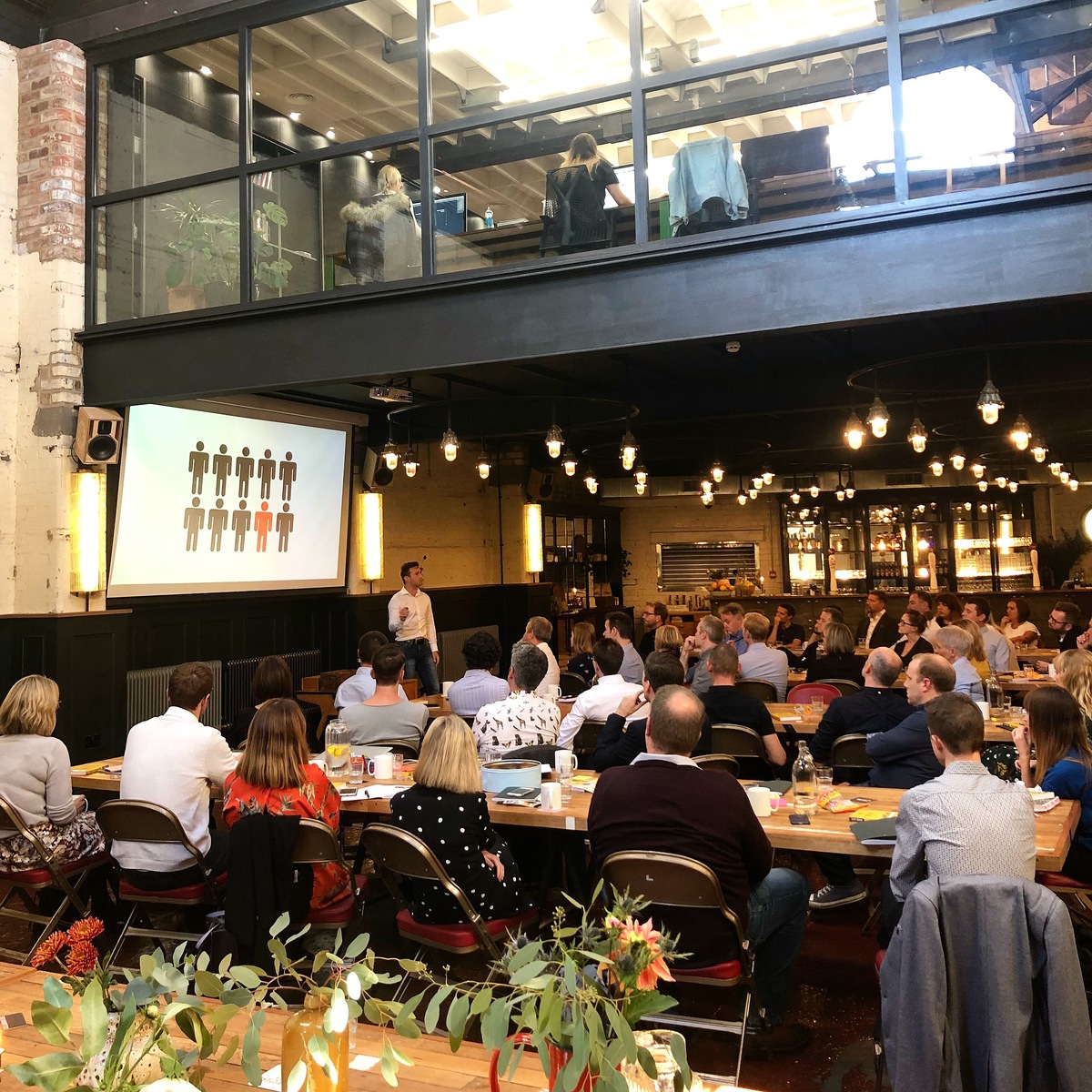 The Mowbray was spot on from start to finish. Which is all the more impressive given it's a fairly new venue. We've held many similar work events over the years and it's hard to remember a better one, both in terms of the management of logistics and delivery of a truly delightful experience. Everything ran exactly to the schedule we provided, was in exactly the places and times we expected and worked as it should; yet it appeared effortless. The service was impeccable and the food stunning – we've had so many gushing compliments from the team. All in a knock out building that felt like home. An absolute triumph.
Jaywing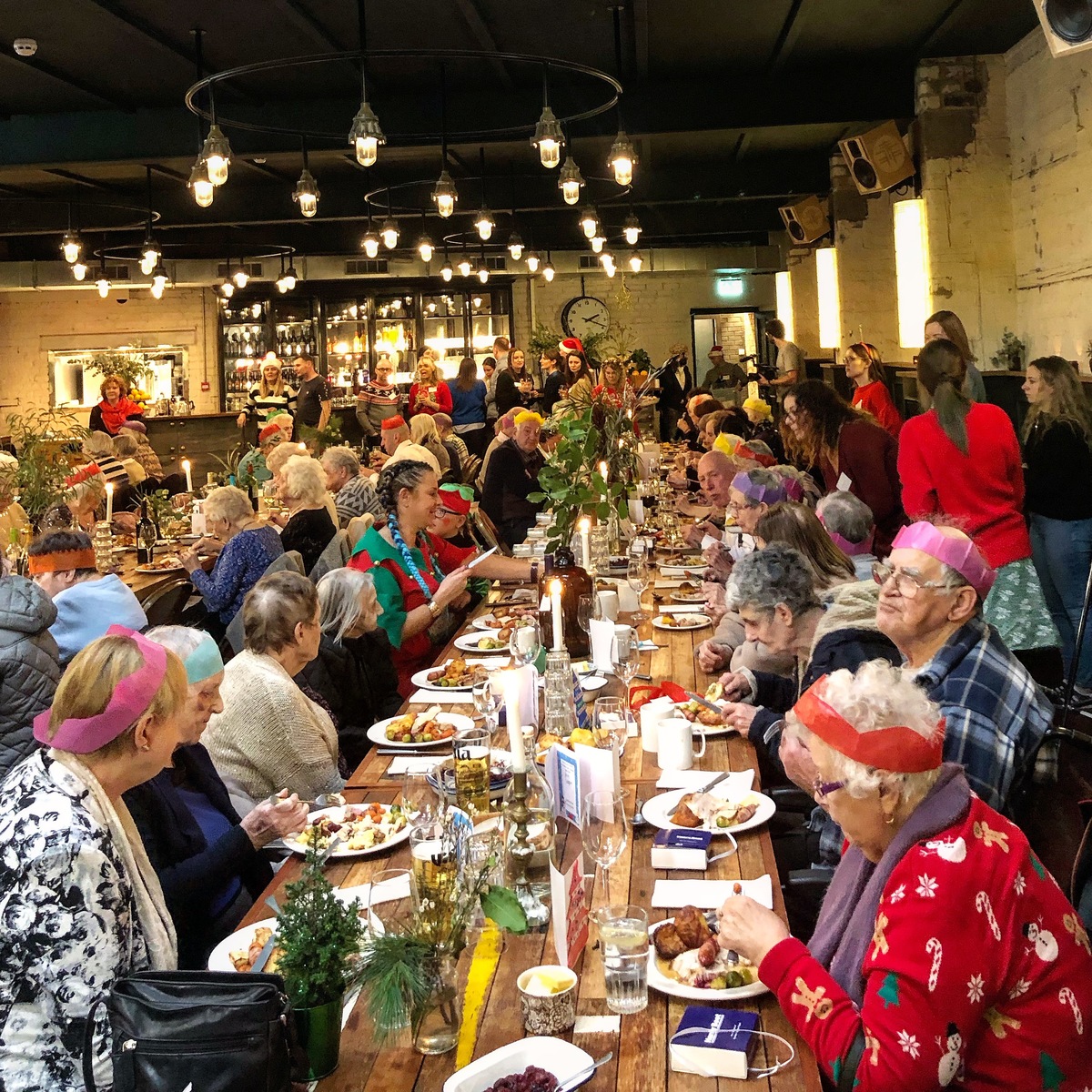 I'd just like to say a huge, huge thank you for hosting this year's event. It was probably our most successful one yet! The staff, food, decor - absolutely everything was amazing and completely exceeded my expectations. We'd absolutely love to host next year's party at The Mowbray if you'll have us again. It is an absolutely stunning venue and our guests loved it. Thanks so much for all of your help and for helping us to secure our first headline sponsor - it is much, much appreciated
The Better Together Project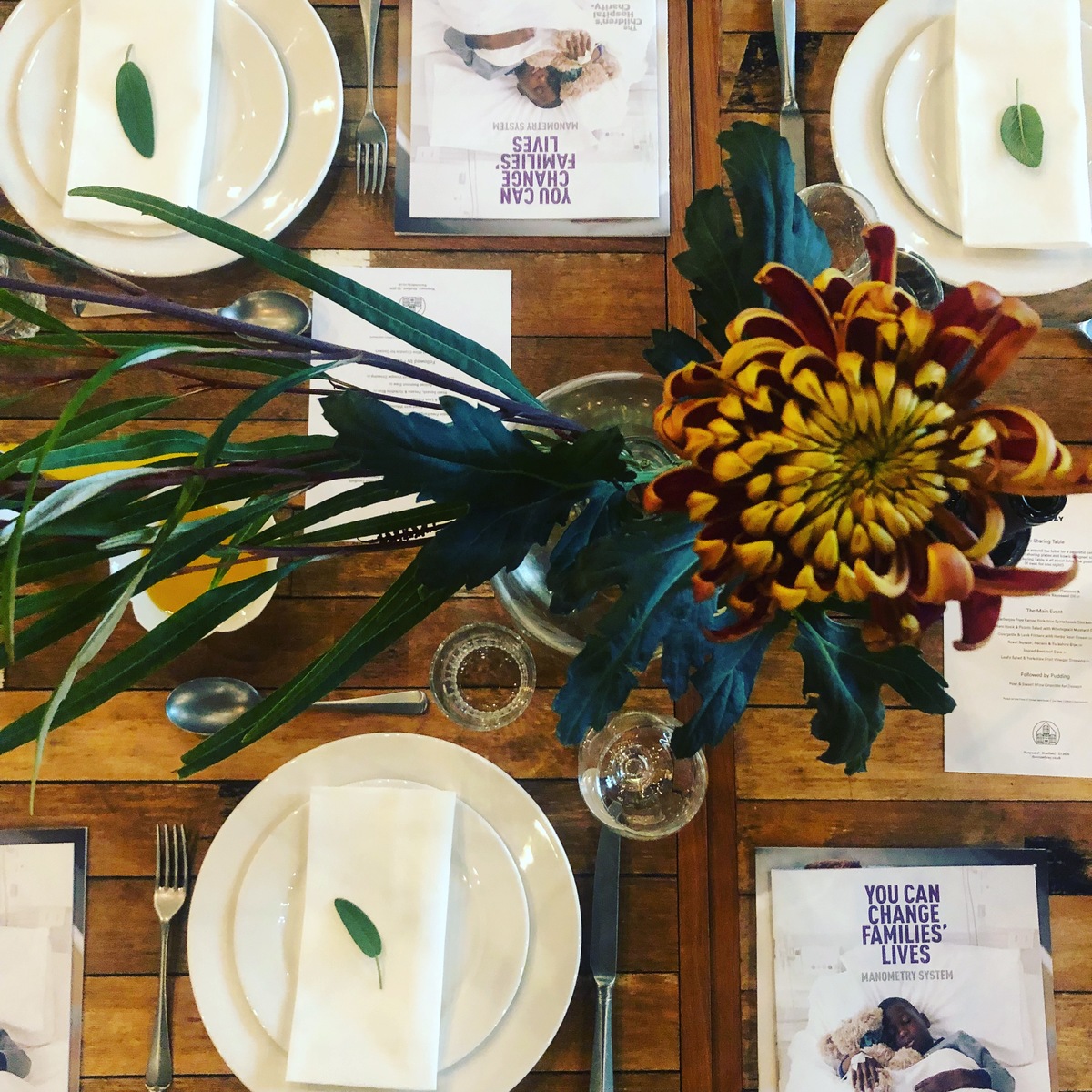 The Mowbray is one of those unique venues that just works, with such a feel good vibe from the minute you walk through the door, it's perfect. The food, the service, the attention to detail provided by the Mowbray team and all the finishing touches made our event feel so unique and special. I can't thank them enough for helping to create such a wonderful evening.
Sheffield's Children's Hospital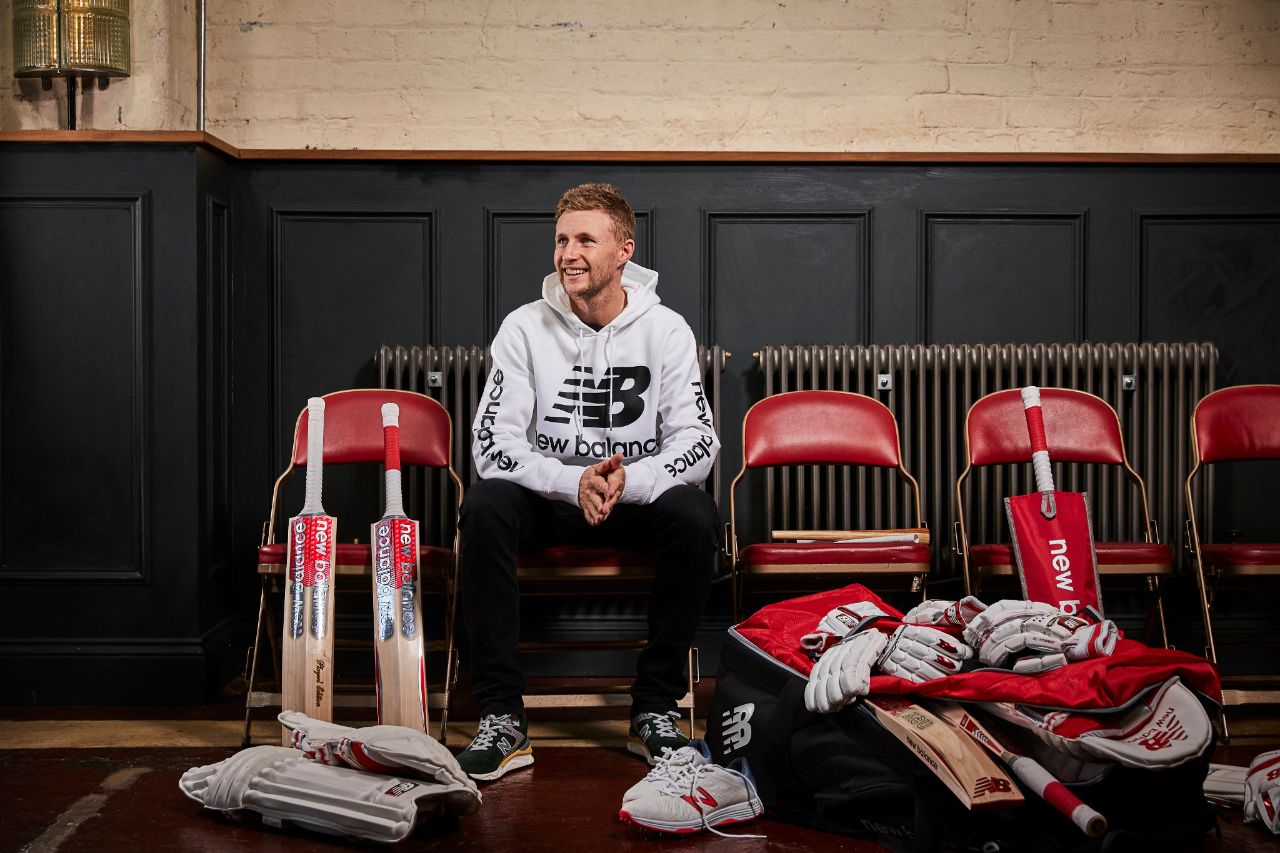 We were looking for a location to shoot the 2018/19 New Balance product range featuring Joe Root the England Test Captain. The theme for the shoot was to put the player and product in locations that elevated cricket out of the grand sporting arenas and back to the everyman. With Joe being a Sheffield local, The Mowbray offered an ideal location for us being in central Sheffield just off Kelham Island. It epitomised a modern urban and industrial theme being an old warehouse that had been redeveloped and repurposed to represent a new generation. The location itself offered a number of different setups from the main hall with a more renovated aesthetic and a roof terrace which gave great additional textures and features. The big grand doors and windows gave us good options for backdrops and allowed plenty of light to flood in, whilst the big curtains, a nice feature in their own right, allowed us to block it out when required! A nice additional find for us was the repurposed tables which were made from old sports hall flooring complete with line markings.
For a sports-based shoot, these were a real bonus for us. Friendly and helpful staff with the onsite kitchen offering catering saved us time and hassle of going out for supplies. All in all a great venue that was value for money and provided everything we needed.
Pro:Direct Cricket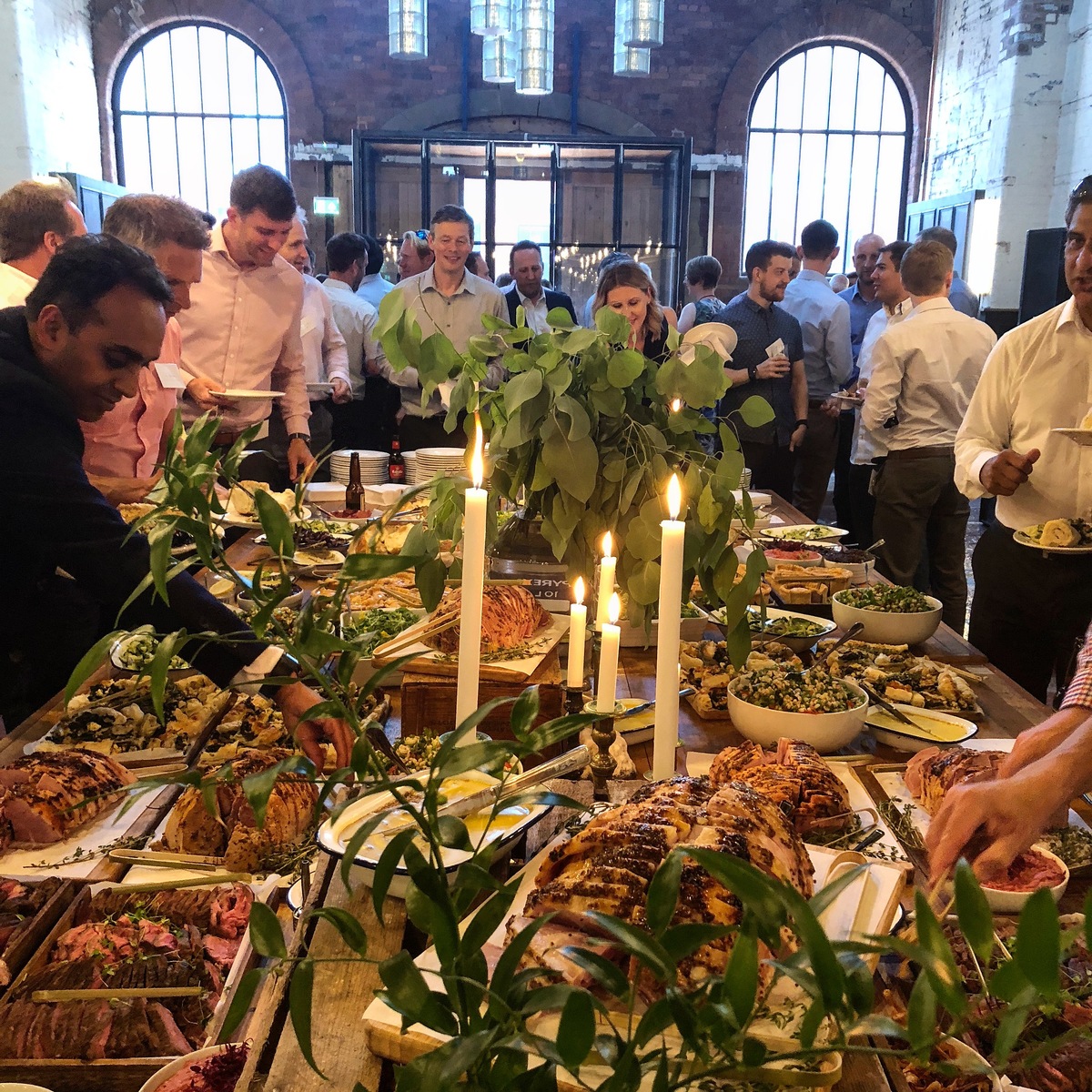 We were fortunate enough to have Bond Bryan's 30th birthday celebration at The Mowbray. The way in which the building has been reworked and restored is amazing and the venue truly is stunning. From the industrial chic of the existing brick walls alongside the beautifully restored original features, to the striking use of lighting throughout the venue, this place is a wonder to behold.>
The staff were truly fantastic and throughout the night they were always very attentive. This added to the already excellent atmosphere created by the venue and as the night went on the staff did not falter in their service and were always there to help keep us refreshed. Later on the venue bought out a delectable spread for us which went down a treat with all of our staff and our guests.
We have since received many compliments from our guests regarding the event and the venue and we would highly recommend this venue as a setting for any corporate parties or events – or even just some after work drinks!
Bond Bryan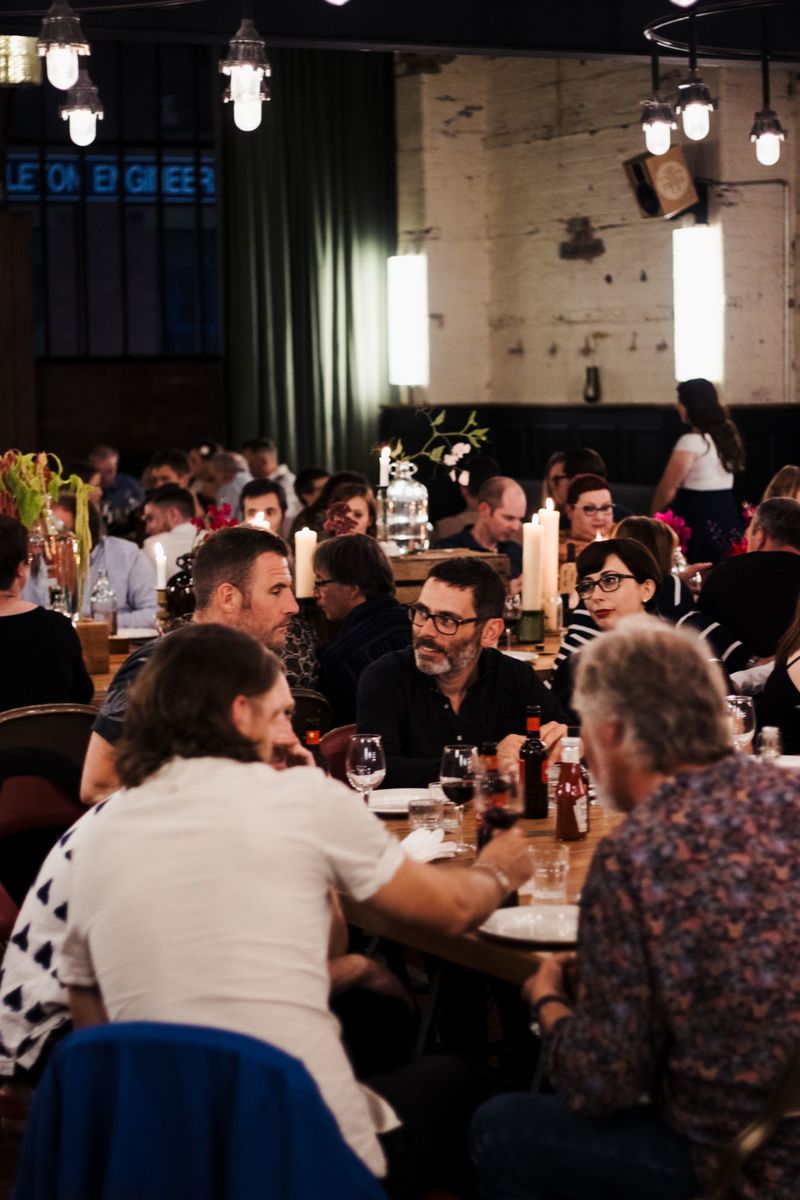 We took a visit to the Mowbray for the Yorkshire Feast event after spending a pleasant afternoon preparing the appetite in bars around the Peace Gardens and Leopold Square.

The space is really inviting and welcoming, with the tables arranged socially to get diners mingling.

Hand written place names welcomed us to our table, and the "Feast" began with some amazing quality food, great tastes and combinations and voluminous portions delivered at a relaxed pace by extremely friendly staff

I don't think you could get much better value anywhere else in Sheffield, great food and plentiful portions
The events attract a friendly, diverse crowd of both local people and visitors to this great city

We are already planning a second visit..
Stefano Crappelli
I attended a breakfast showcase at The Mowbray this morning with some colleagues - wow!!!

Tucked away in the middle of the still thriving industries of Kelham Island, the building has been lovingly restored and renovated into what I can only describe as industrial beauty; it was simply stunning, the attention to detail was on point, from the cutlery to the food labels everything worked together beautifully.

A fabulous space which is sure the keep people intrigued and talking if you held an event there; the possibilities of the use of the space are huge, I love the idea of a Christmas feast instead of a bland hotel sit down meal and a disco!

Thanks for my ham and cheese croissant for my breakfast it was immense, so much so I haven't stopped talking about it
Rachel White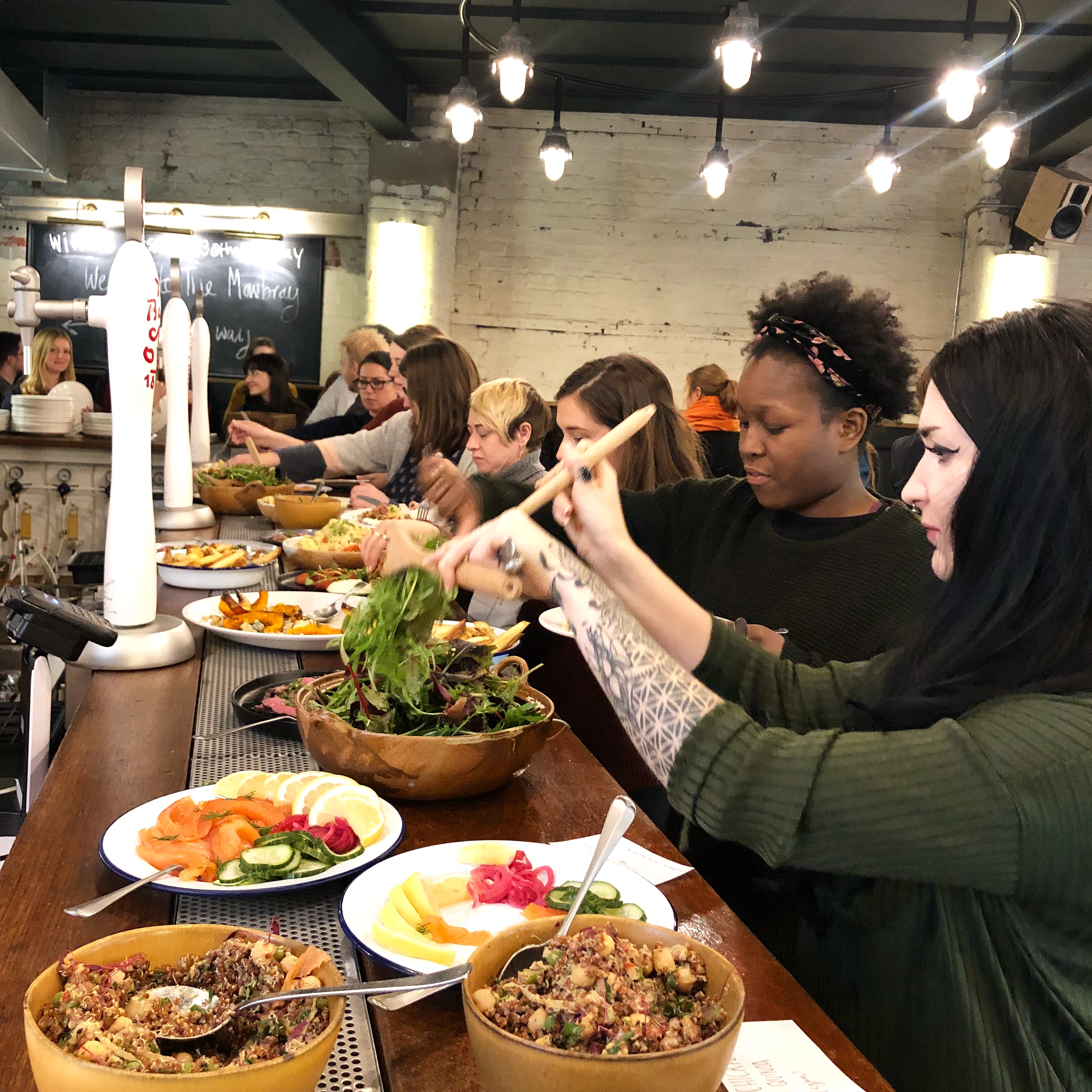 Thank you so much for hosting our two-day staff event this month. So many of our team commented on how beautiful your venue is, and how unbelievably good the food was! We had lots of special dietary requests but you rose to the challenge with an innovative and delicious selection of food, and we felt really spoiled.
We try hard to take our staff events to unusual and interesting locations, and you really delivered. Special touches, like arranging flowers for us, were noticed and valued. The whole team were thoroughly accommodating throughout, helping out with all of our last minute requests and hasty changes of plan.
We had a great couple of days and you really looked after us. Many thanks
FareShare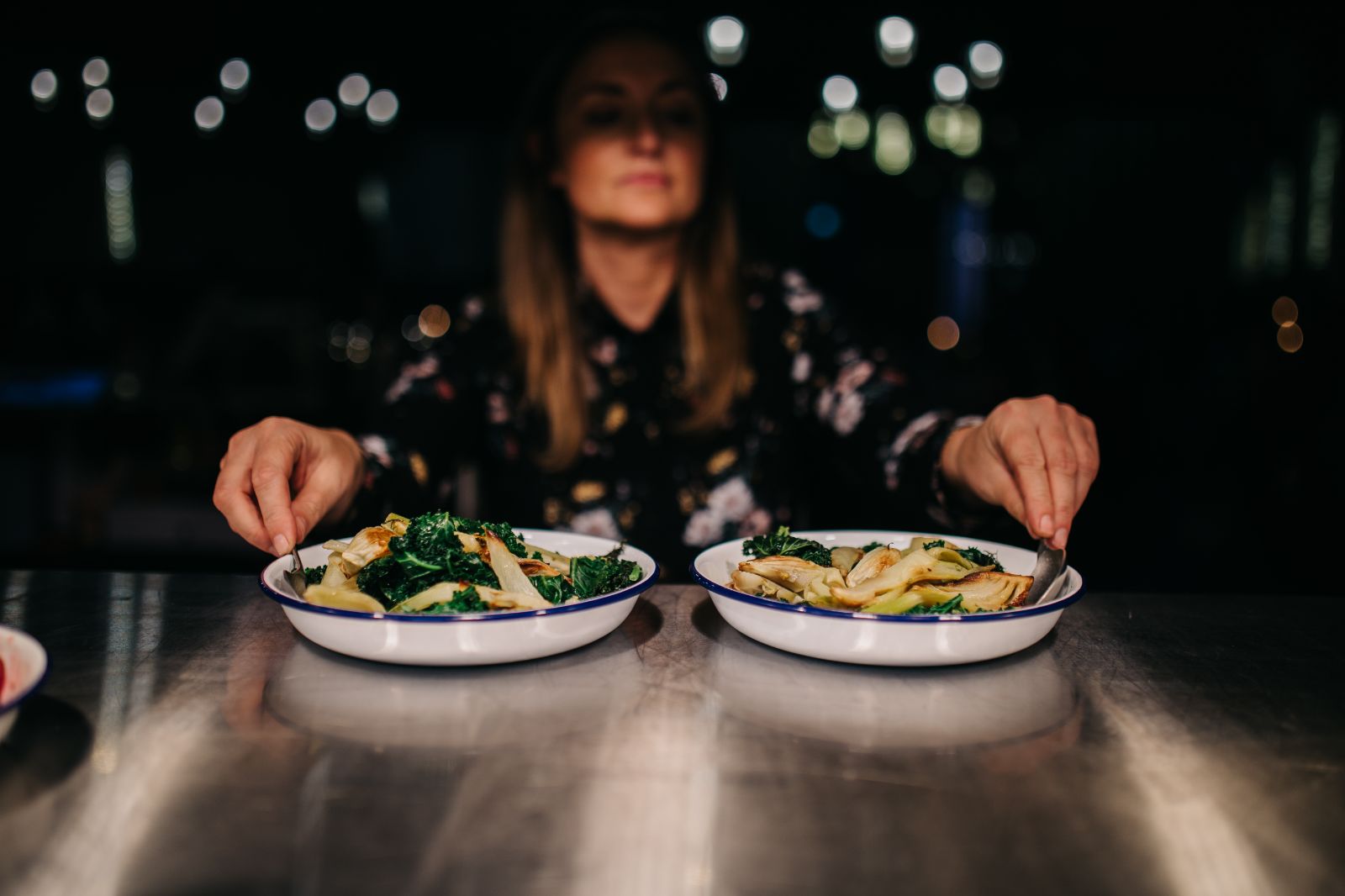 The Mowbray - it's a 5 star venue - I attended last week for our Business AGM and so impressed of quality of service, the place itself. The venue is spacious and food is amazing, all prepared at the venue and served fresh. Cranberry crumble with fresh cream... heaven:) We have already used the Mowbray twice and will go back again.
The Good Things Foundation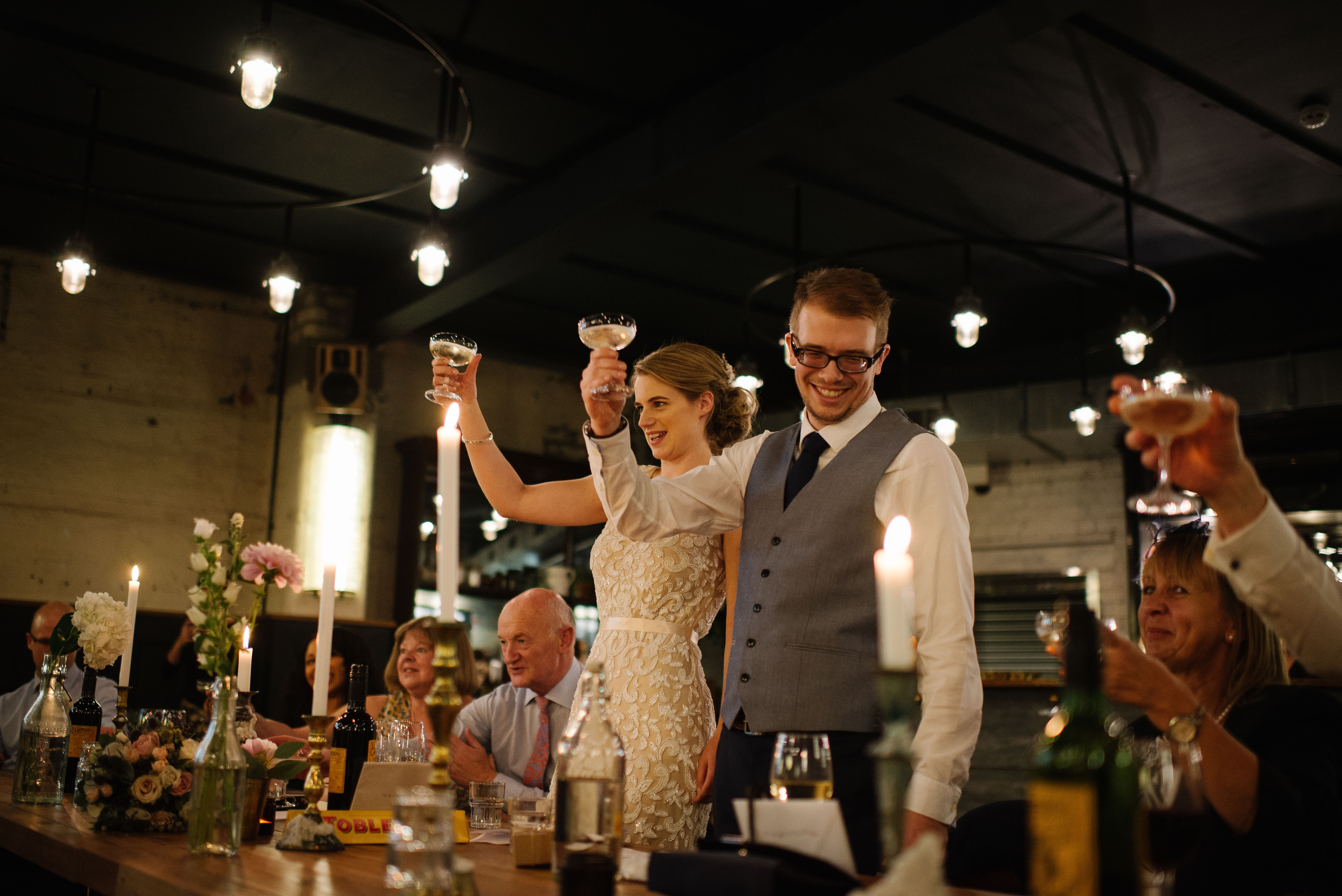 From day one The Mowbray team were so helpful and supportive, the day was perfect and everything went off without a hitch. The place looked amazing and the food was stunning. We loved how The Mowbray represented everything that is great about Sheffield and all out guests (most of whom had traveled from down South) were very impressed with the choice of venue. We could not recommend them highly enough.
Rebecca & Sam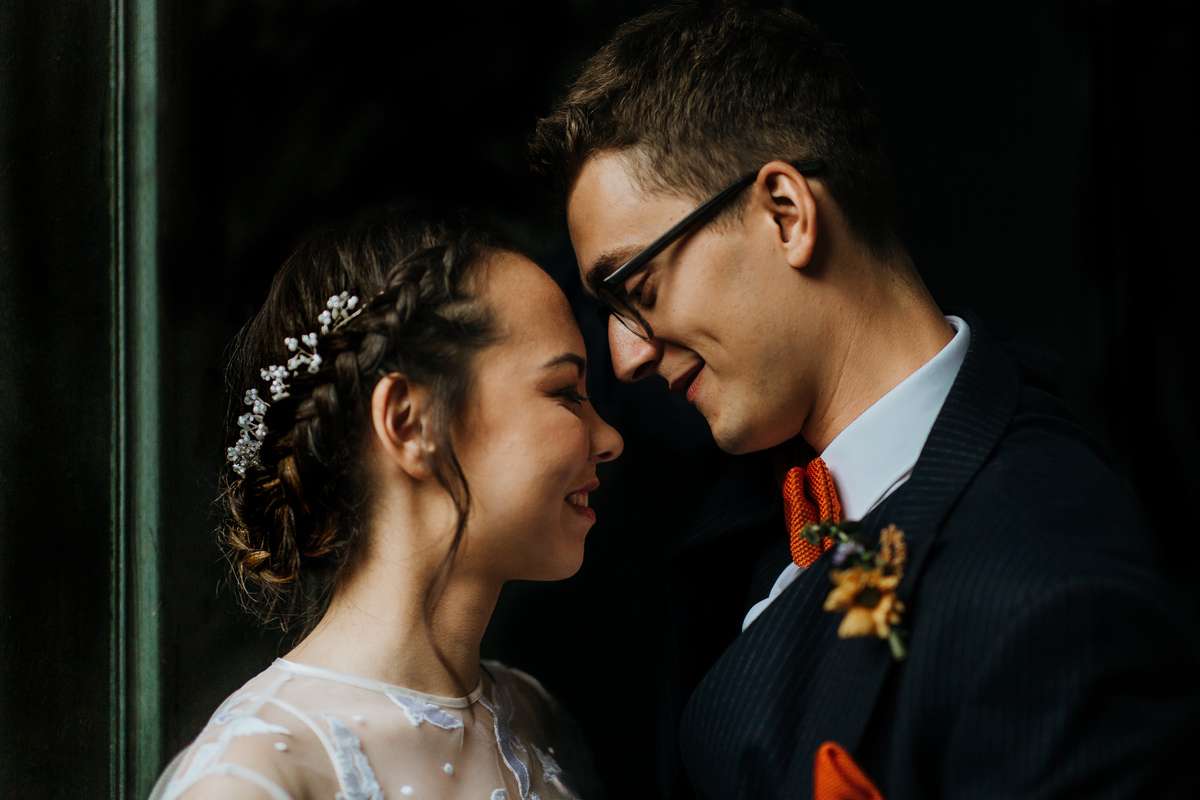 The Mowbray is hands down the coolest place to have a wedding reception in the country. I might be biased because we had our wedding there, but honestly, if you've got a choice, don't pick a venue that's a cut-out from a catalogue, pick one that offers an experience you and your guests will never forget. Everything about The Mowbray is uniquely Sheffield right down to the cutlery, but it's also got this bit of magic that transports you to another world. My wife and I saw this space when it was a building site and chose to go for it, that's how much we back Lucy, Sally and the team. Thank you all so much.
Mark & Luisa
Delicious food, great atmosphere! Can't wait until we are back there!
Alex Hatton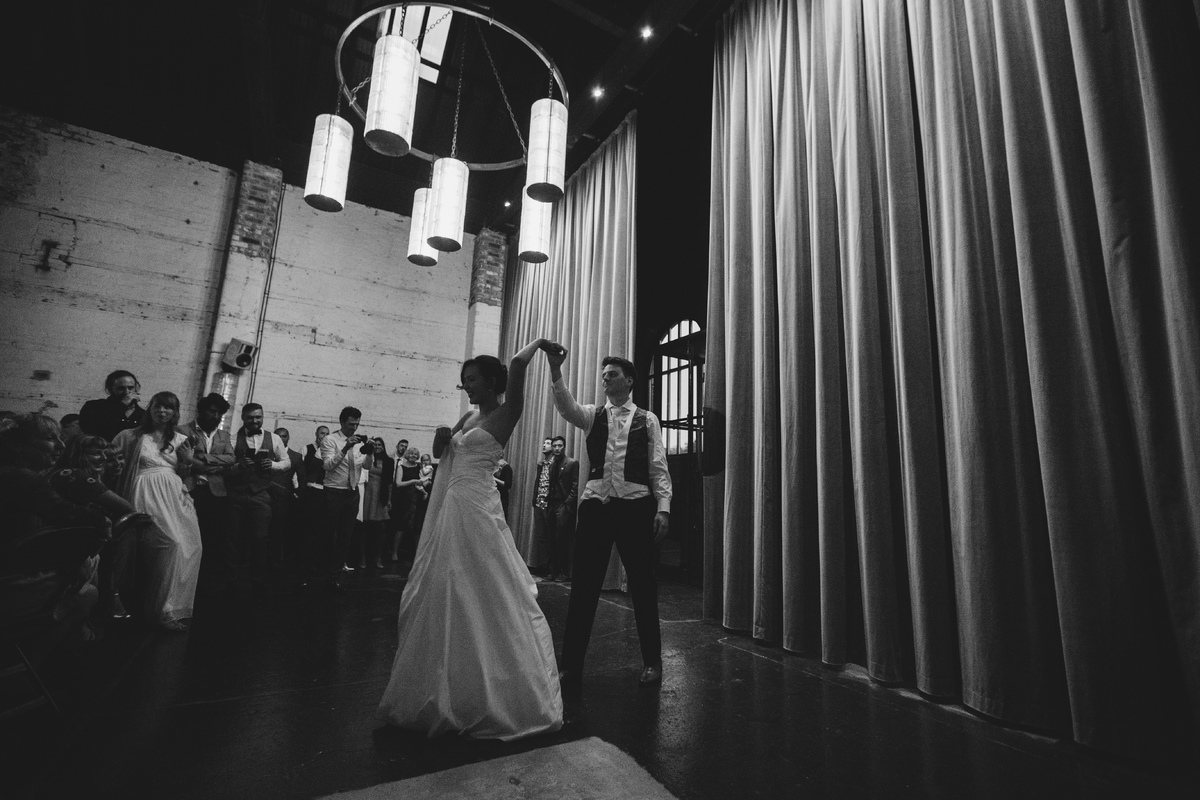 Thank you so much it was a wonderful day, everyone was really blown away by the venue and the food! Happy to provide a testimonial:
We cannot recommend The Mowbray and its staff enough. From the decor to the food, every detail was thought out and delivered beautifully while being so relaxed it really allowed us, as the couple, to simply enjoy the experience.
Mary & Eamon
The All Hallows supper club was incredible. The Menu was perfectly curated and was delicious
James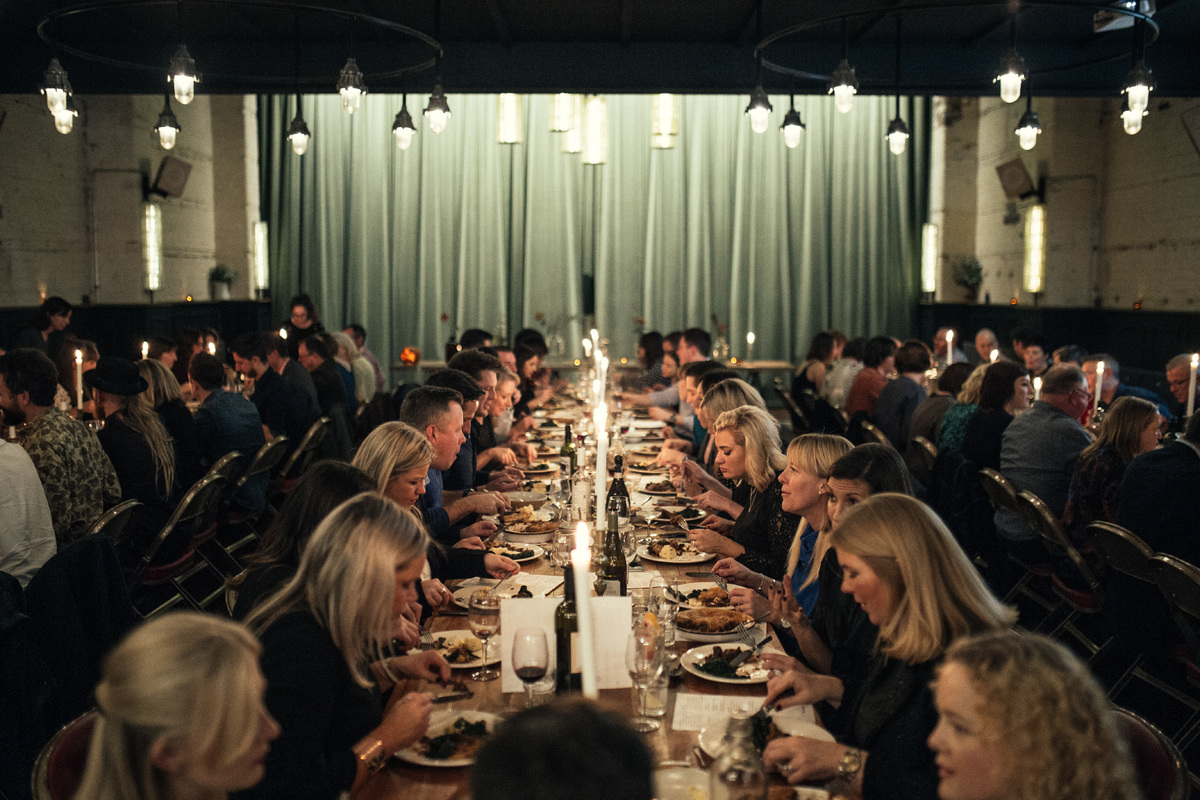 I attended a networking event at this stunning venue last night, what a fabulous place to meet like minded business people.

I was greeted by such friendly staff and the food is gorgeous.

Attention to detail is aplenty and I absolutely love how the authenticity of the building has been kept in the decor of the building with features sourced locally here in Sheffield.

If you're looking at a meeting place in the heart of Sheffield don't hesitate to book!>
Jen Jackson