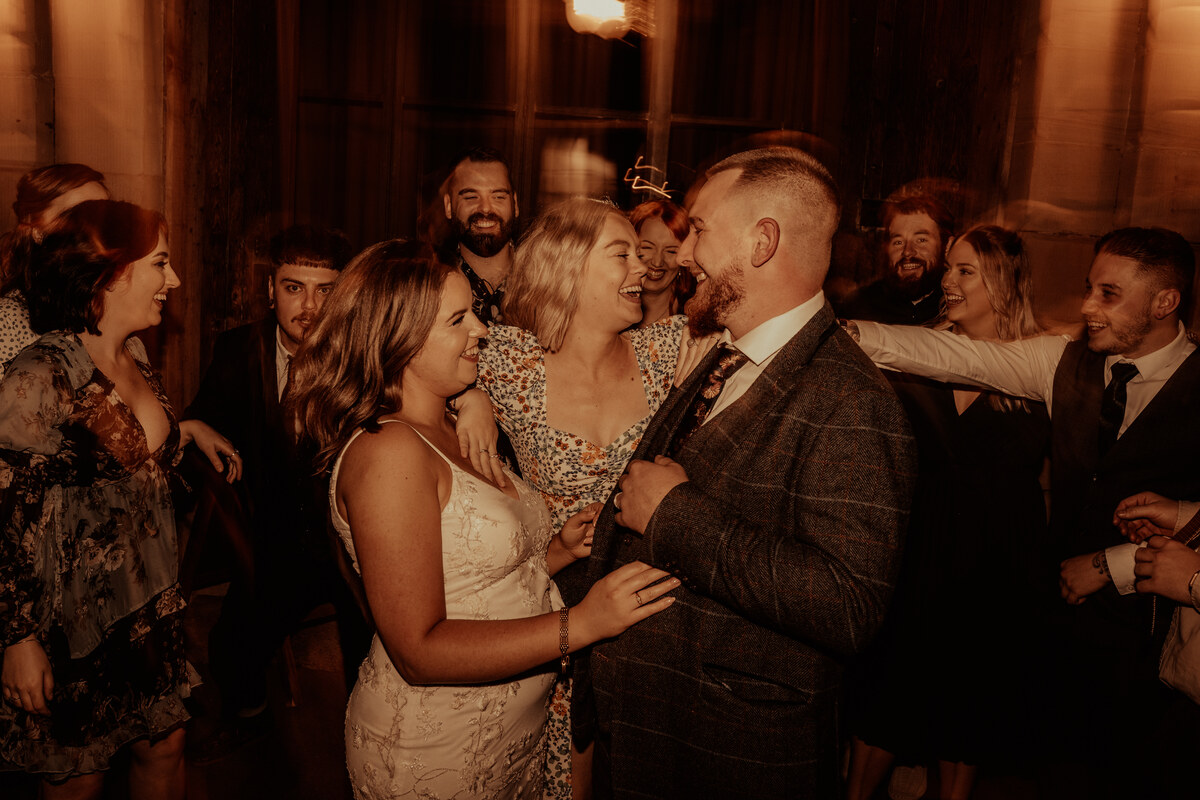 In terms of our testimony well! Our double chins and laughing faces is our testimony to you guys.
The Mowbray is a special place, the people, the place and most importantly the food.
Our day was incredible.
Our day was supported by the most incredible people who work at The Mowbray and The Chimney House who made our day better than we ever could have imagined.
Our guests (and us) raved about the food and the beautiful venue and we could not have been happier to have our big day at The Chimney House and The Mowbray.
Laura & Jono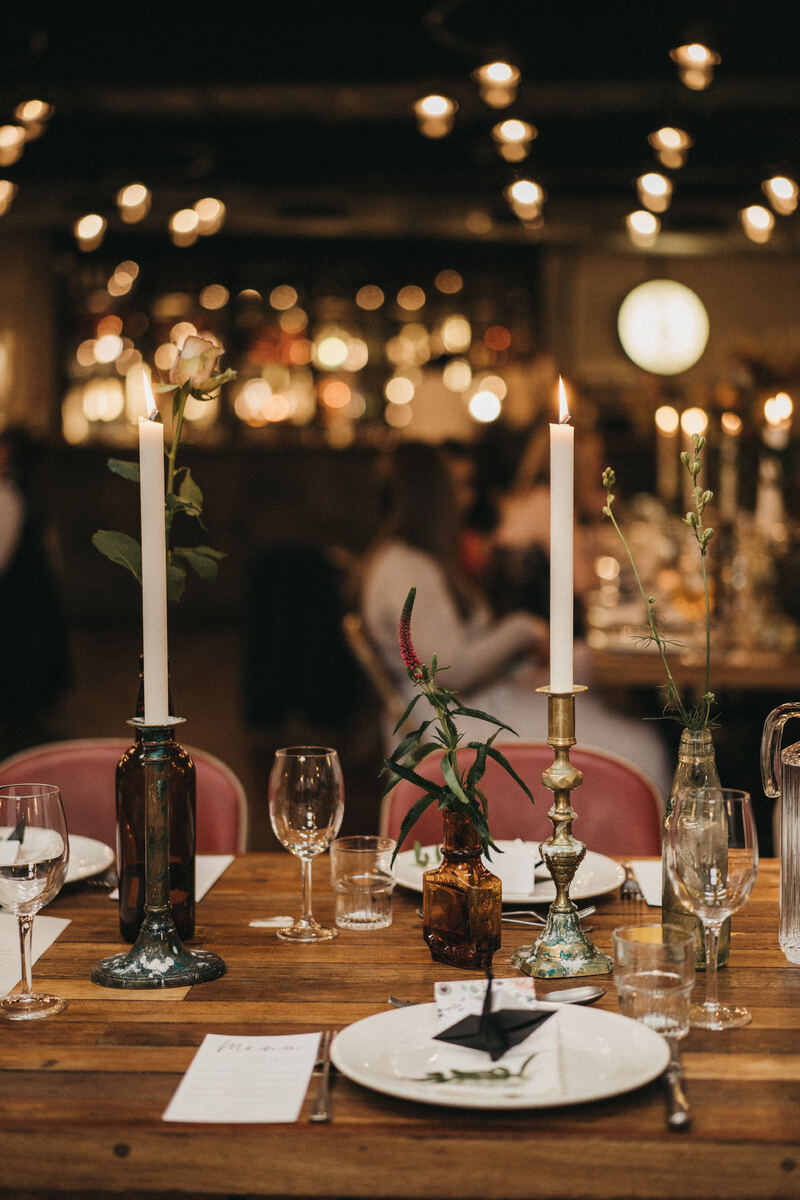 Thank you so much to the whole team at The Chimney House and The Mowbray who helped make our wedding day so special.
As our families are both from Sheffield, it was really important for us to keep our wedding Sheffield based, we attended one of the open days and loved both venues straightaway, so for us, it was the perfect choice.
Throughout the planning process the staff were extremely friendly and helpful, when our date had to be changed three times due to covid restrictions, they were really supportive and flexible, allowing us to go ahead with the wedding we had planned.
We used lots of local businesses for our finishing touches and it all came together beautifully on the day, we had so many lovely comments from our guests as to the uniqueness of the venues, how friendly and accommodating the staff were and how amazing the food was.
Louise & Nick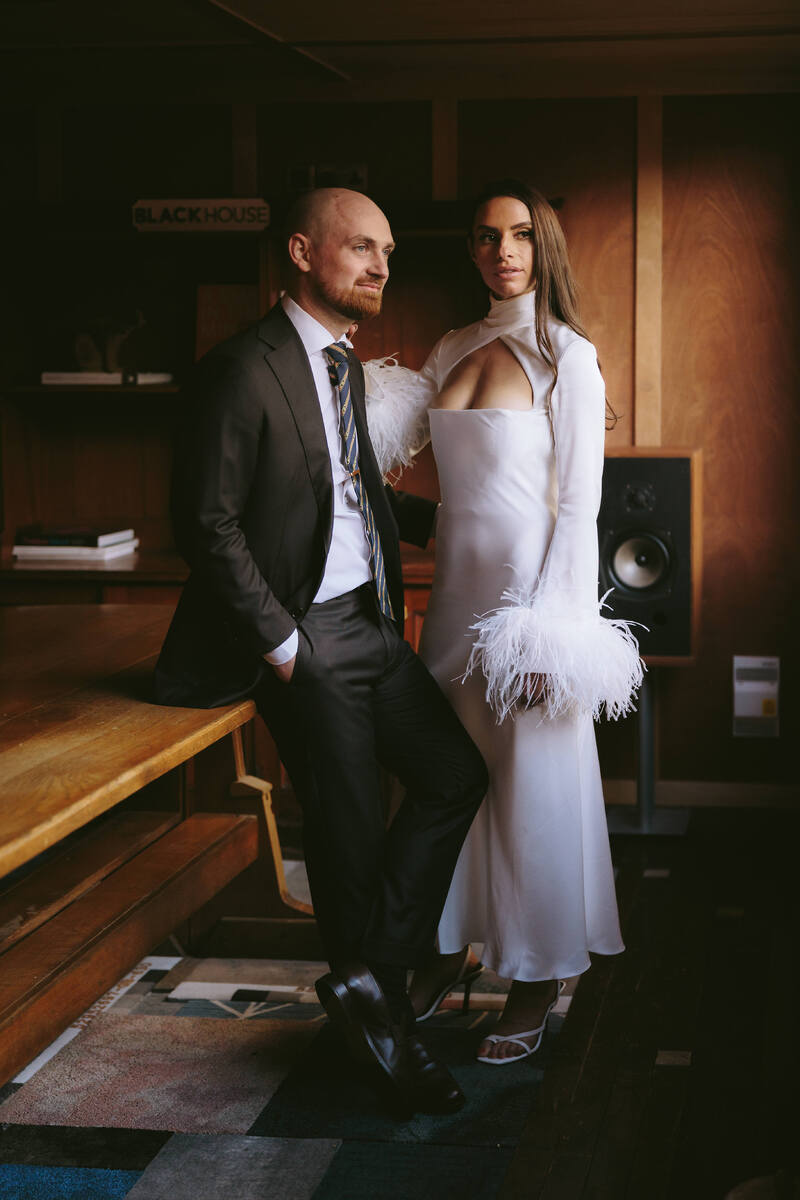 Where to start with saying how incredible our wedding day was at The Mowbray.
After a last minute relocation from Seville to Sheffield, we were worried that our wedding wouldn't be the perfect day we had hoped and planned for, but it's safe to say we had no need to worry.
The Mowbray helped make our wedding so unique, personal, and completely fabulous. We can truly say it exceeded all our expectations.
The Mowbray team couldn't have done more to ensure every detail was planned to perfection, and executed with class and style. The venue itself is so stunning, but it was the attention to detail that made it such a standout day.
We were able to personalise the decor and the table displays, select our own cocktails, curate the music, and even have a bespoke Spanish twist on The Laden Table menu, despite only confirming this a month beforehand.
The team really did go above and beyond to help us execute our vision down to the smallest details. The food was so incredible that our guests are still telling us how amazing they thought it was today!
We are so grateful for all of their help, and would recommend Sheffield over Seville any day.
Kira & Andy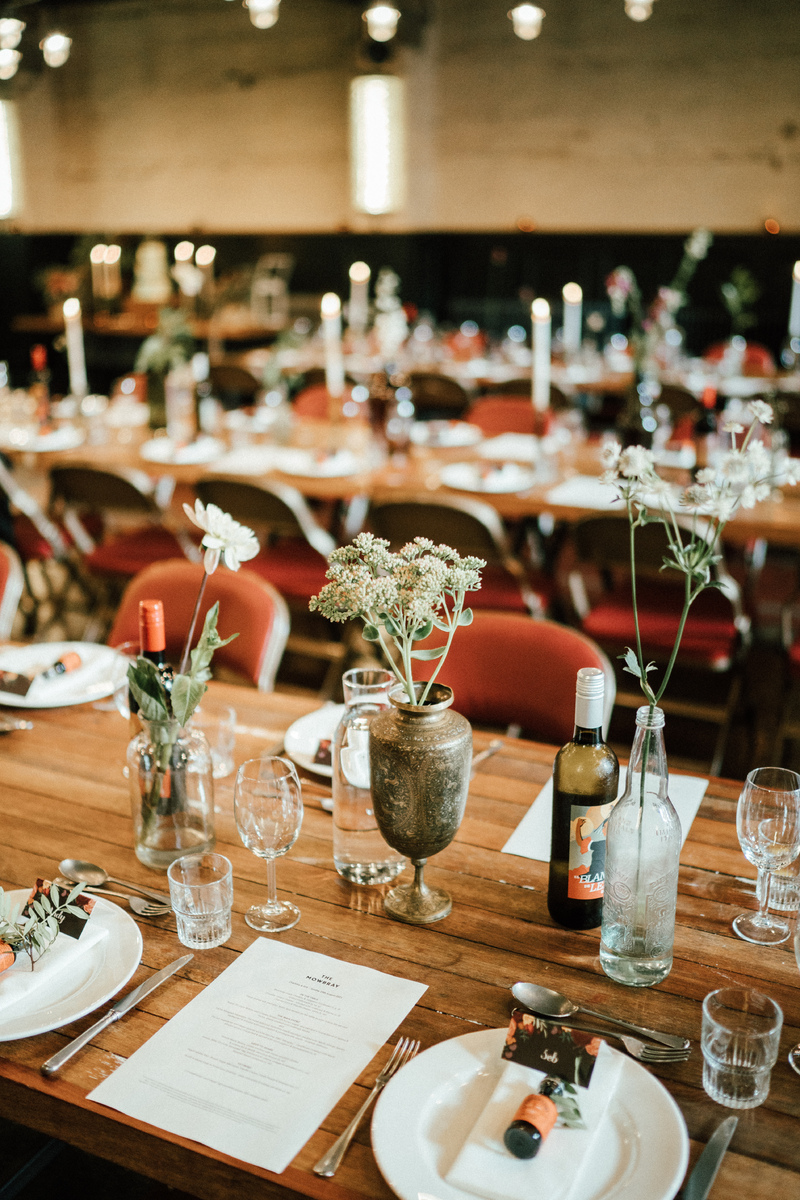 From our initial meeting we knew we'd found the right venue and the right people to help us put together our dream wedding!
From the smallest details to the biggest Covid related issues the whole team were amazing, always positive and always finding a solution.
On the day itself we couldn't have asked for more, the staff were amazing, the venue was absolutely beautiful and whole day went so smoothly and it was so much fun we couldn't stop smiling.
We would highly recommend both The Chimney House and The Mowbray as venues for anyone's special day
Charlotte & Rob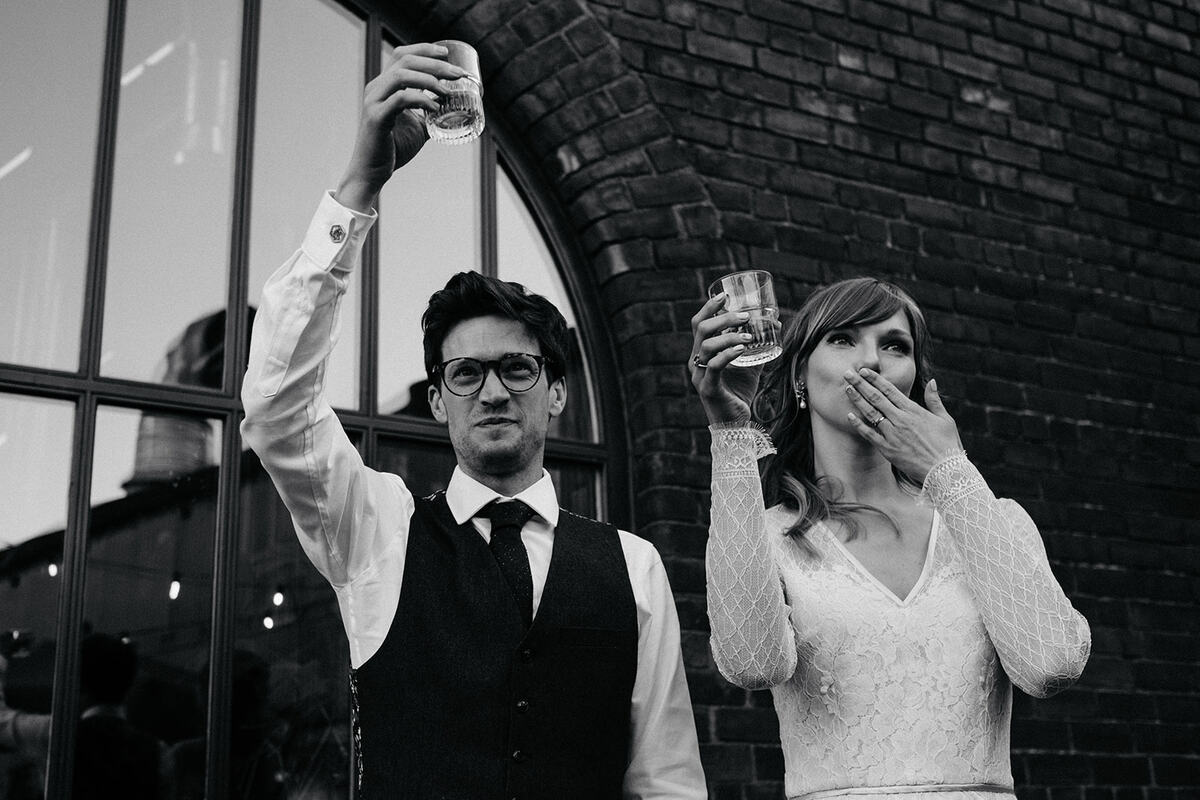 We cannot recommend the Chimney House and the Mowbray highly enough.
The full team were all so helpful, friendly and welcoming and Lucy was so incredible throughout the process, supporting us to adapt our plans during a pandemic but still ensuring we had an absolutely perfect wedding day.
The venues both looked wonderful and beautifully styled for our special day - all the food was super delicious, and great for vegetarians and meat eaters alike.
Thank you to Lucy, Ellie and the team for such a special and memorable wedding day.
Amy & Tom
The pandemic really made us reassess what was important about our wedding and we decided to get on and get married with just 30 guests.
The emphasis of the day was about each guest having a great time and really showing them how much we love and appreciate them and each other.
We had delicious welcome cocktails on the rooftop, we had amazing food, including incredible vegan options (people will be talking about that vegan moussaka for years to come!).
We wanted to make sure that everything was completely easy breezy for everyone; we didn't bother with bridesmaid dresses or bouquets, for example.
The team at the Mowbray really made things super easy, organising our place settings, table decorations and wedding cake. We barely had to lift a finger.
The Mowbray is such a fantastic venue. We had such an amazing day which was completely flexible. We decided on the day that we wanted to make the most of the good weather and so did the first of our speeches up on the roof.
The team really did pull out all of the stops and, as the night ended early because of covid restrictions, they even organised for us to go on to a bar afterwards! Thanks so much for the best day, we can't wait to come back for one of your events soon.
Viren & Erin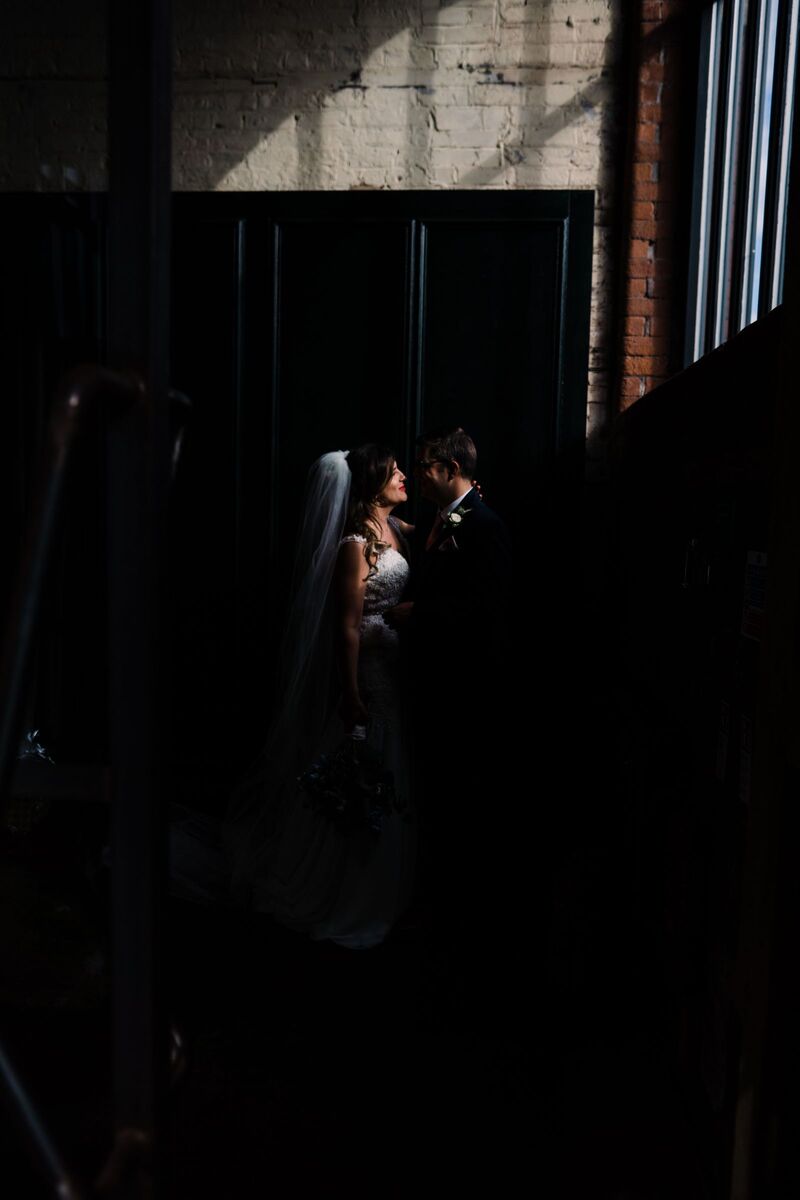 The Mowbray went above and beyond to make everything stylish, beautiful, delicious and comfortable!
These are tricky times to celebrate a wedding. However, they did everything to keep our guests safe and help us all have a wonderful experience, at the same time. The staff were all really hard working and delivered so much attention to detail.
The chefs worked with us to provide a menu which suited a lot of special dietary requirements, whilst being mind-blowingly tasty!
We had so many comments about the amazing wedding cake! Thank you for making our day so special and memorable - a real celebration in spite of social distancing!
Steph & Gianni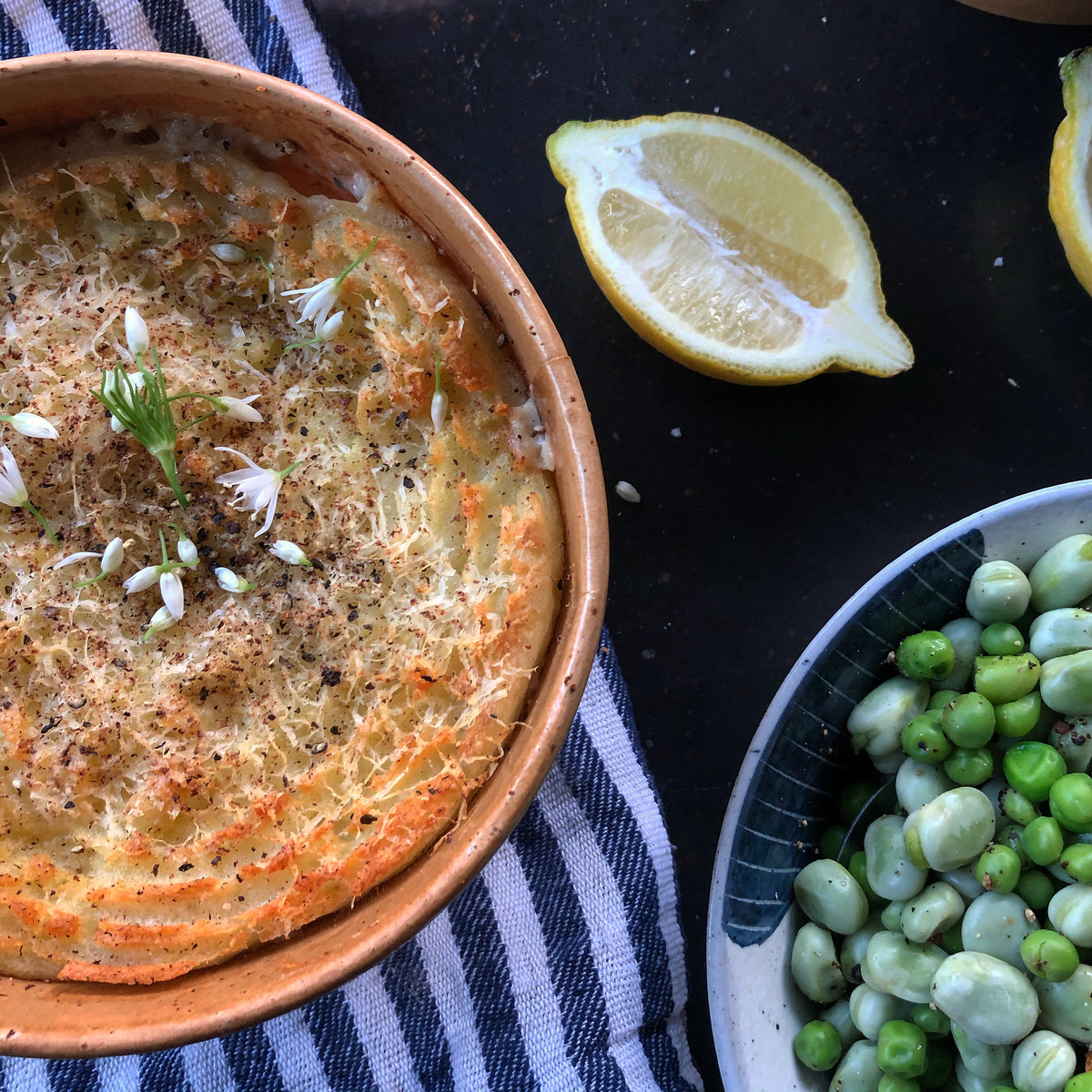 Just wanted to say how much we enjoyed tonight's fish feast - every single item was delicious!
Not having to plan and prepare a meal is a real treat!
Also the delivery driver was very pleasant and polite.
Thank you so much - I look forward to the next one.
Lynn Watts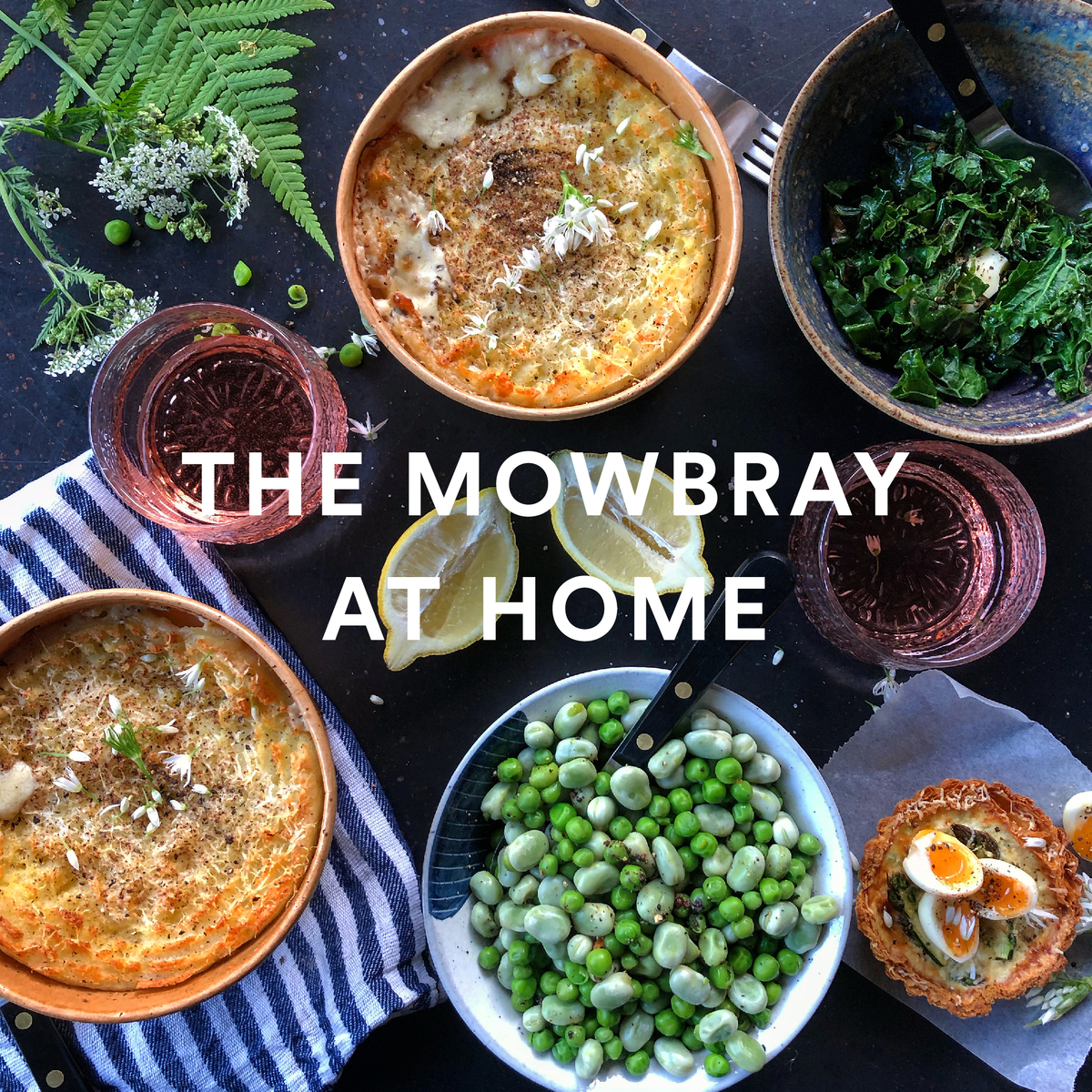 Ok, Just wow! The best Friday night 'out' for weeks.
Lovely balanced meal and a real special occasion in the evening sunshine.
The Margaritas helped the evening along nicely.....
Absolutely the first of a series of special evenings. Thanks a million!
Chris & Sara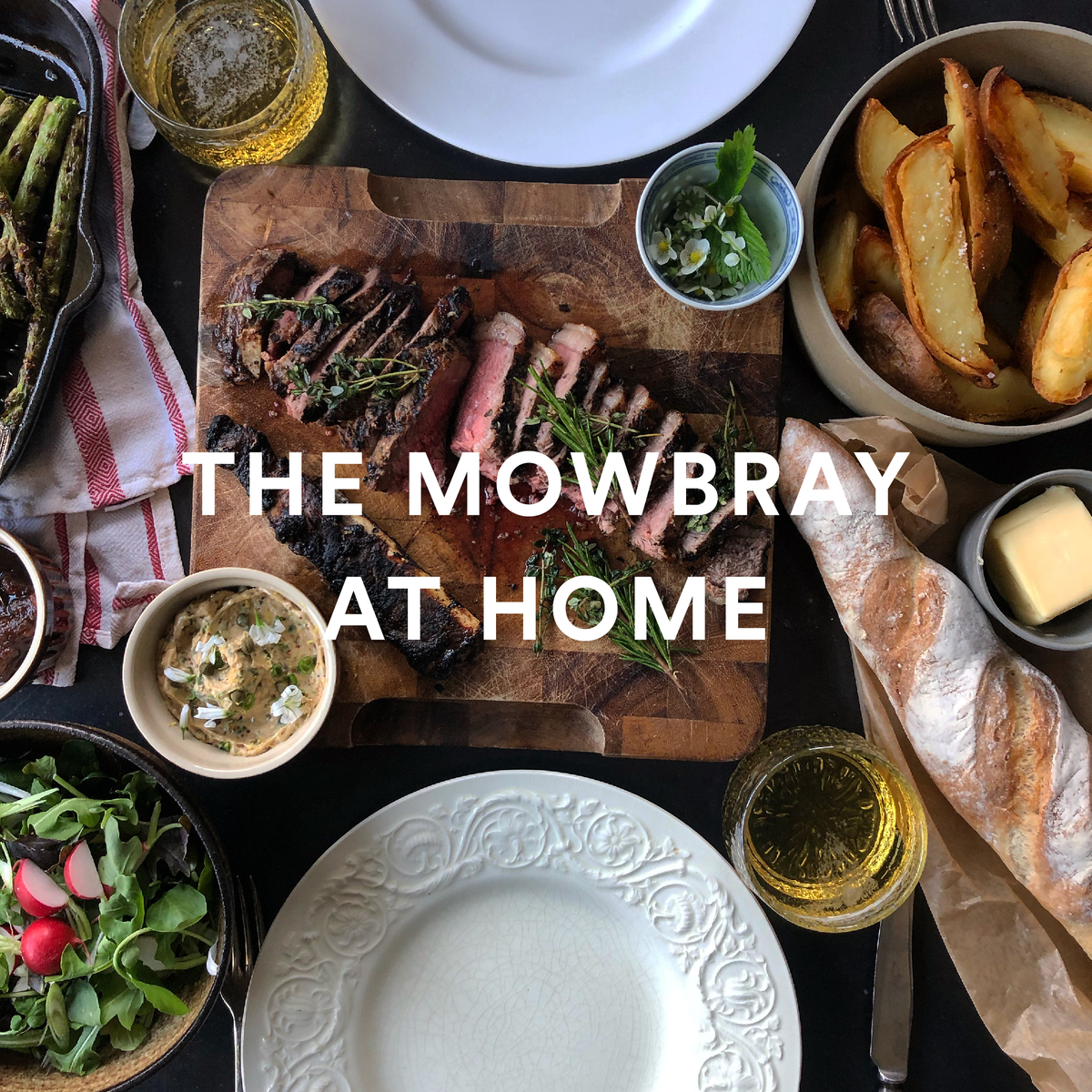 Well what can I say, we had the "Steak Night" last Friday it was great, delivered promptly via taxi on Friday afternoon.
All ready to have the final touches required.
If you are in the Sheffield area and fancy something that's most definitely not a takeaway.
I give this restaurant standards food my strongest recommendation.
It's not delivered ready to eat so you can cook it as and when you please but it requires very little effort from yourself.
Damian Hardy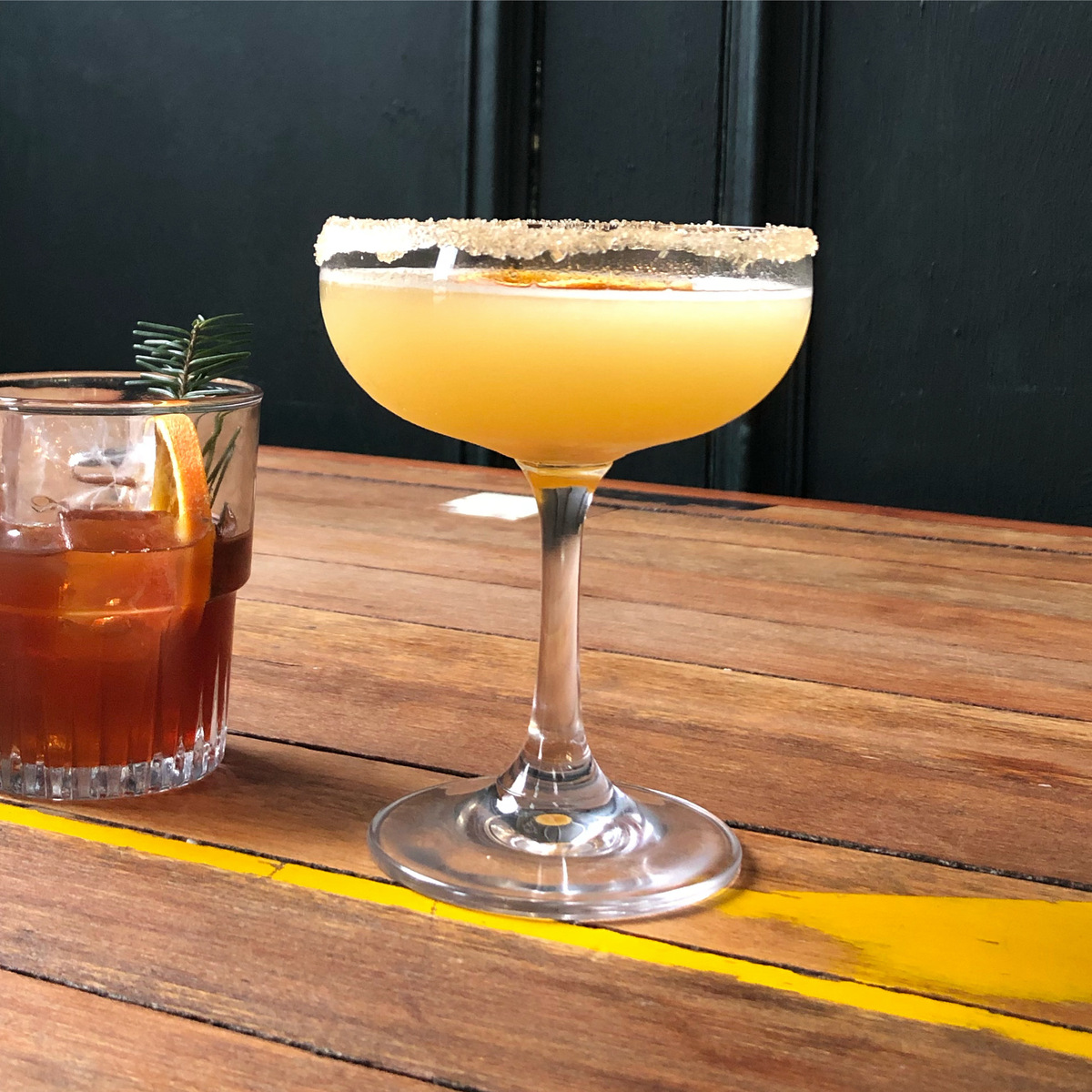 I wanted to say your food has brought a huge smile to mine and my husband's faces.
I was also just talking to a customer who has the Marmalade Margaritas on order this weekend and I was explaining how gorgeous they were.
Weekends aren't the same at the moment but you are doing a great job of bringing a slice of decadence to a very abnormal situation.
Amy Tingle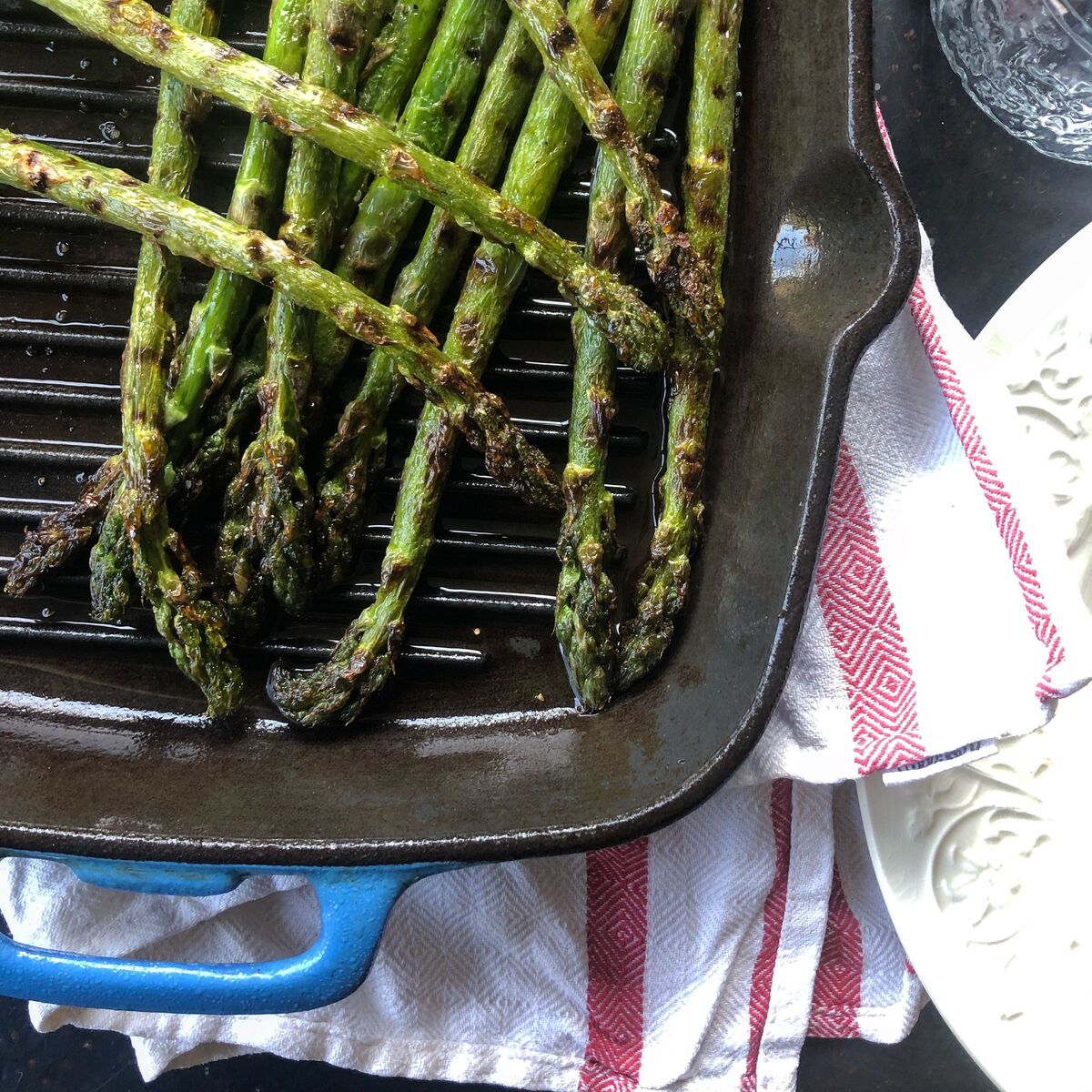 Fab meal tonight courtesy of The Mowbray! Thank you!
Michelle Nolan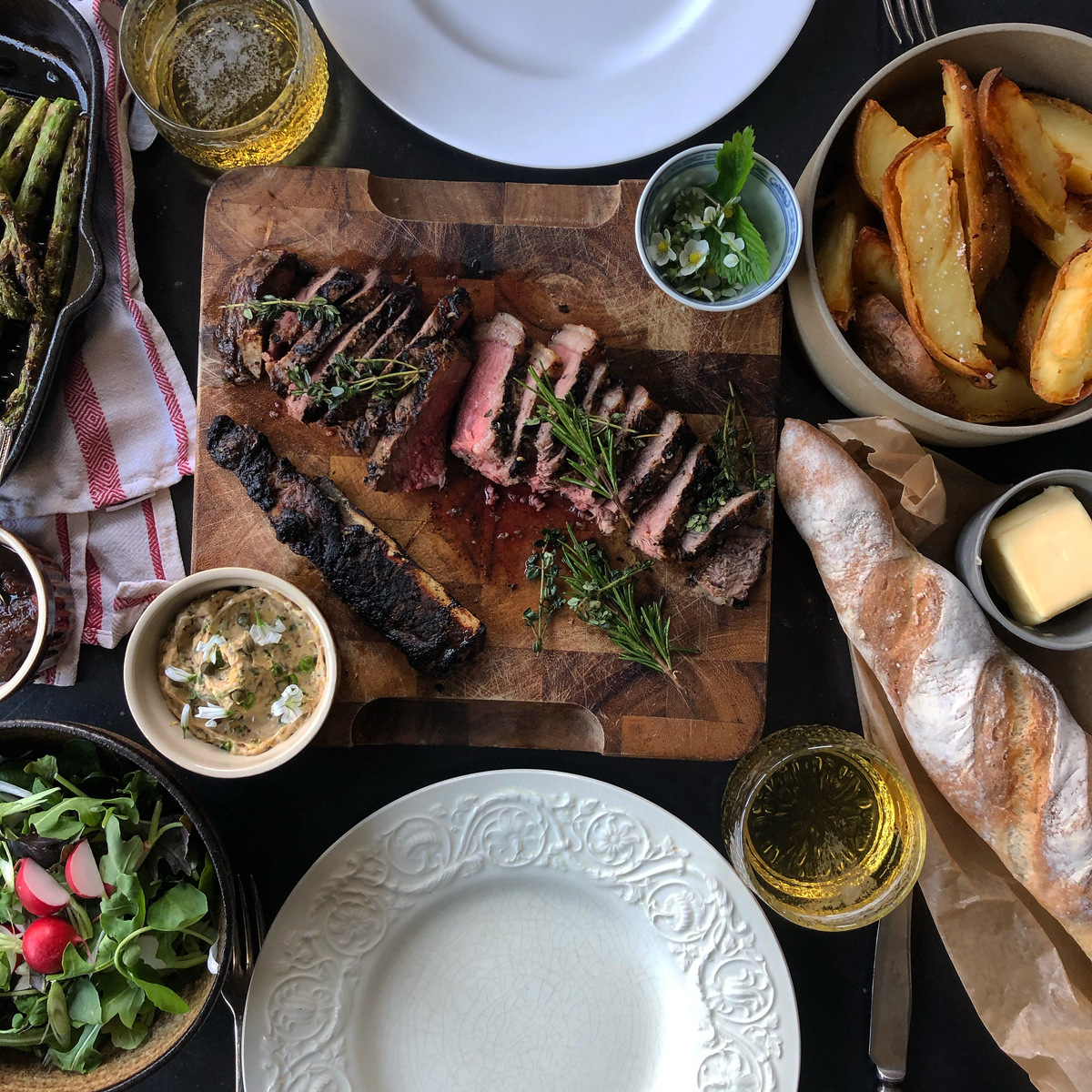 The chefs at The Mowbray bringing absolute joy with restaurant quality food to our home again tonight with The Mowbray at Home.
Yorkshire sharing steak, asparagus, skin on chips, spring salad and the best smoked cream cheese and Cafe de Mowbray butter.
Chocolate tart was going to be saved (again) but who could resist!
Fran Shore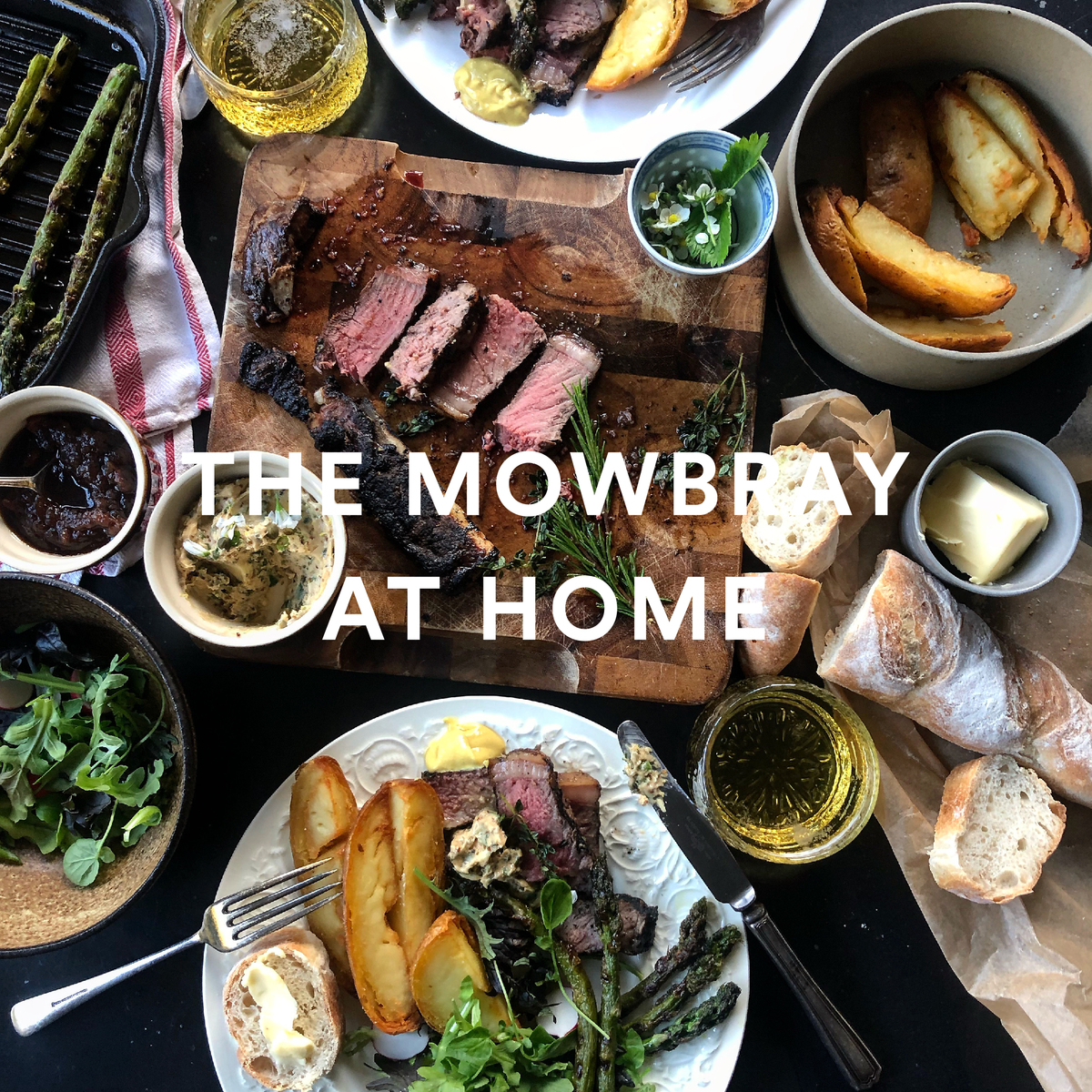 After a really crappy day, The Mowbray at Home was exactly what I needed.
The most delicious Marmalade Margarita and scrummy food.
100% recommend.
Zofia Trzeciak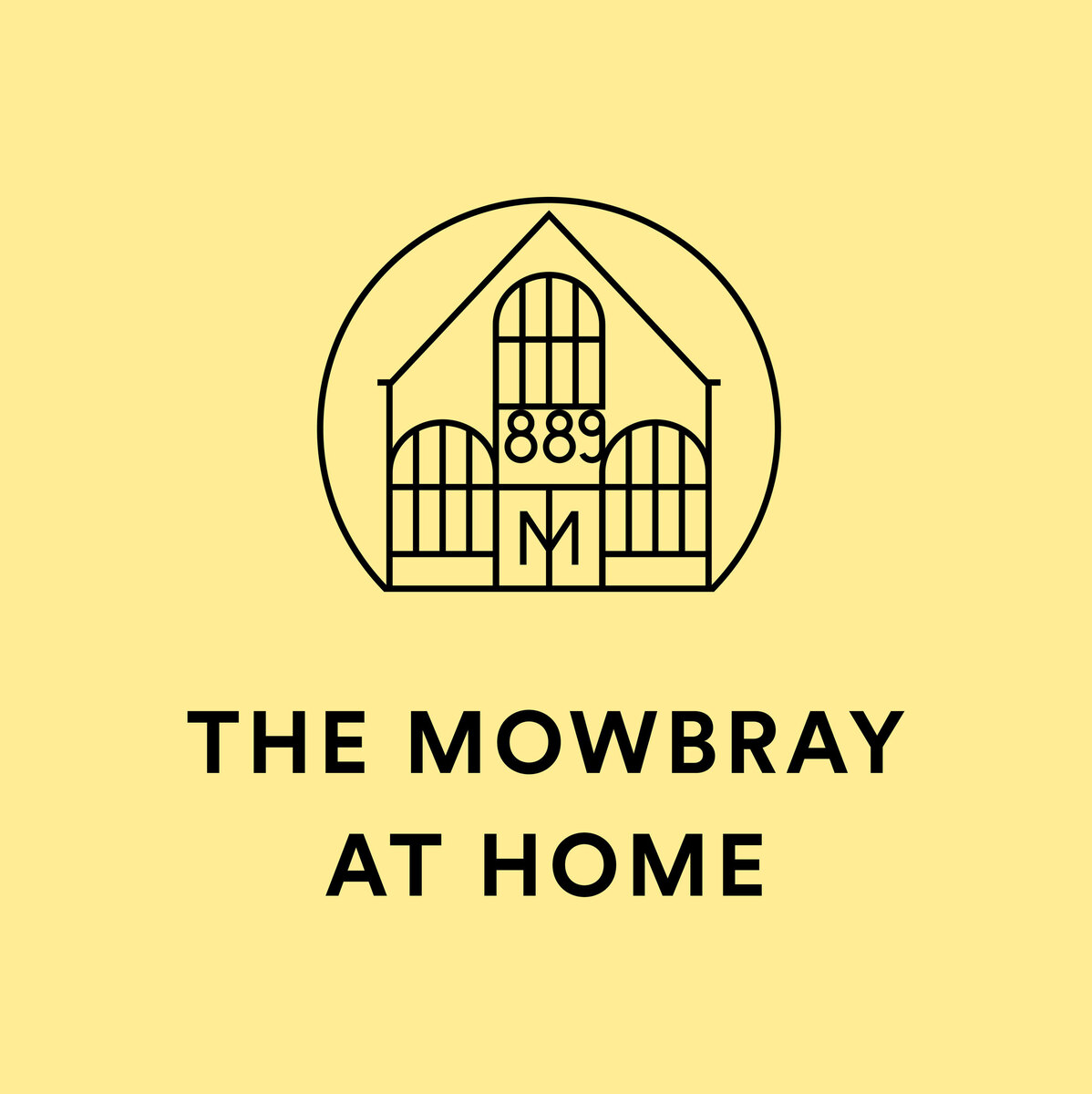 The Mowbray at home was the most amazing ever, absolutely beautiful food
Donna Bland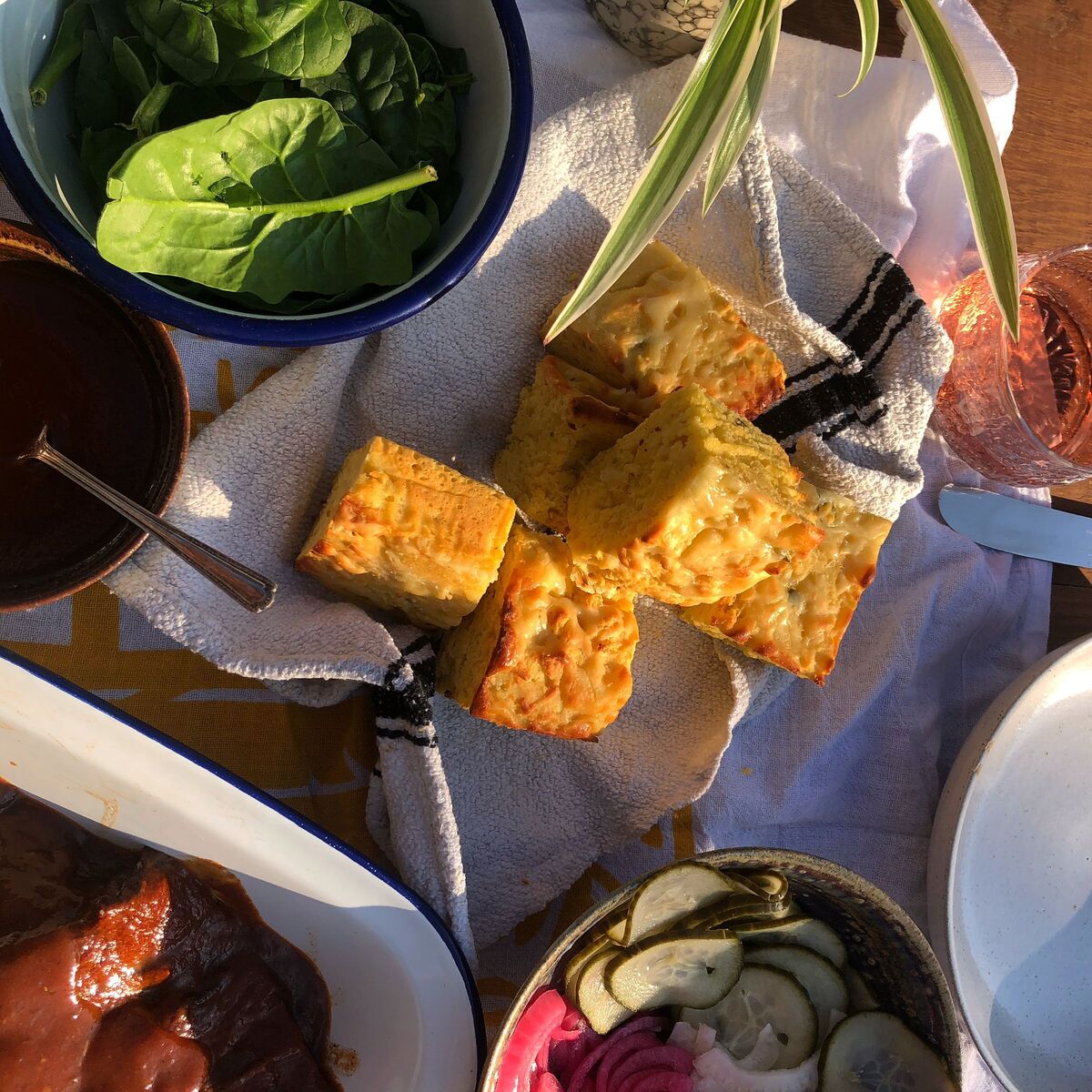 The beef brisket we had today from The Mowbray at Home via City Grab was superb!
My family would highly recommend it!!
Marvin Henshaw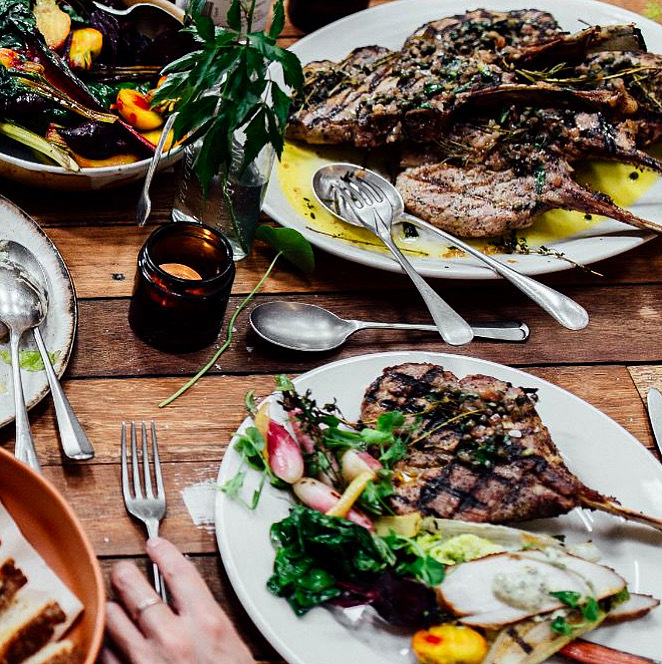 We loved our barbecue from The Mowbray at Home...
It was so delicious and so easy to put together.
We especially liked the Pork Ribeye and Veggie box. Desserts were delicious too & City Grab worked well.
Caroline da Costa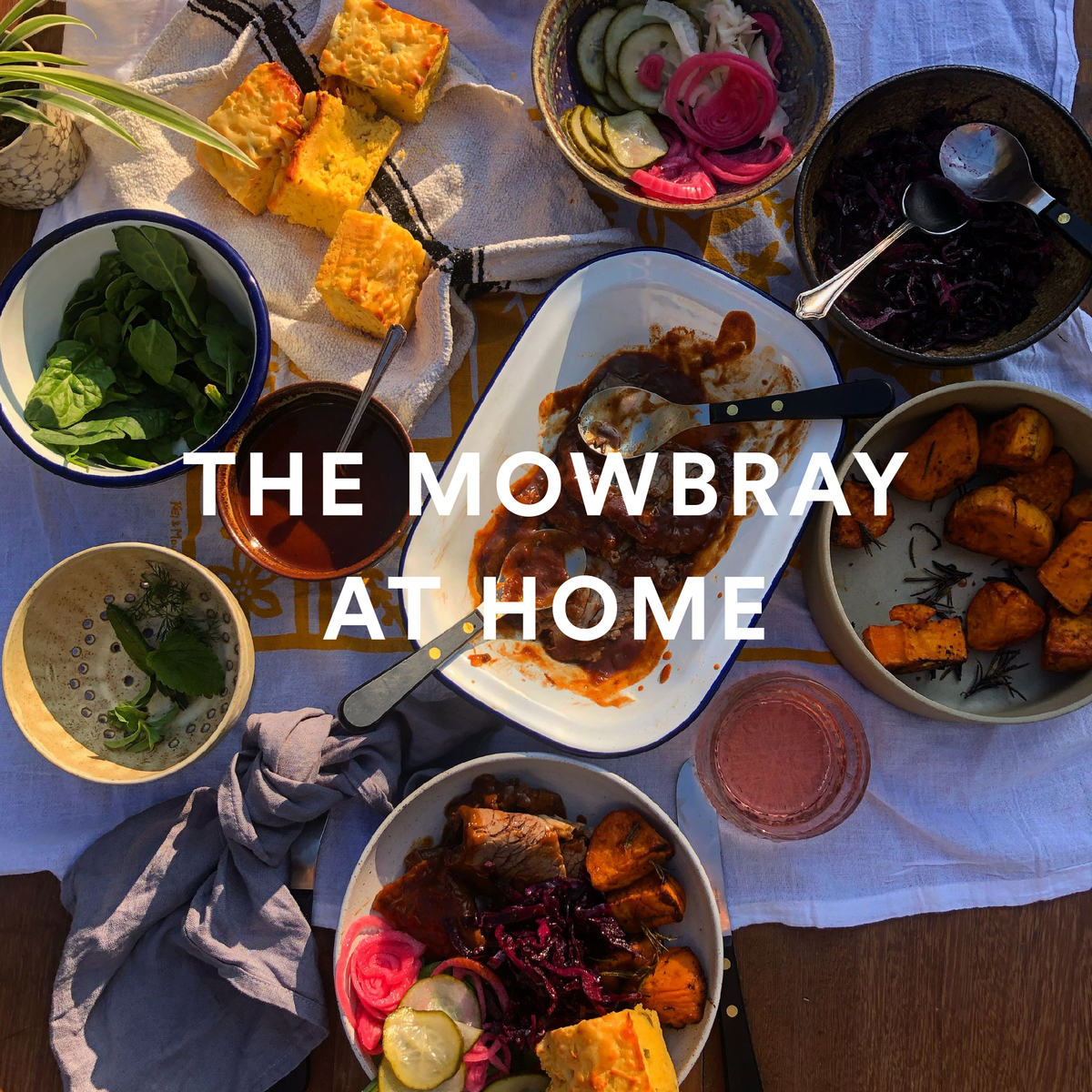 Thank you to The Mowbray At Home team for the most wonderful 'Eat At Home Feast' experience.
We ordered - and devoured - The Brisket Box and The Veggie Box. Both meals were absolutely delicious with very generous portion sizes.
Brilliant value.
From the point of ordering to the moment we tucked in, the whole thing was a joy - so easy.
My husband is hard to please and he was super impressed!
We can not wait for our next Mowbray At Home experience.
Vanessa Rodgers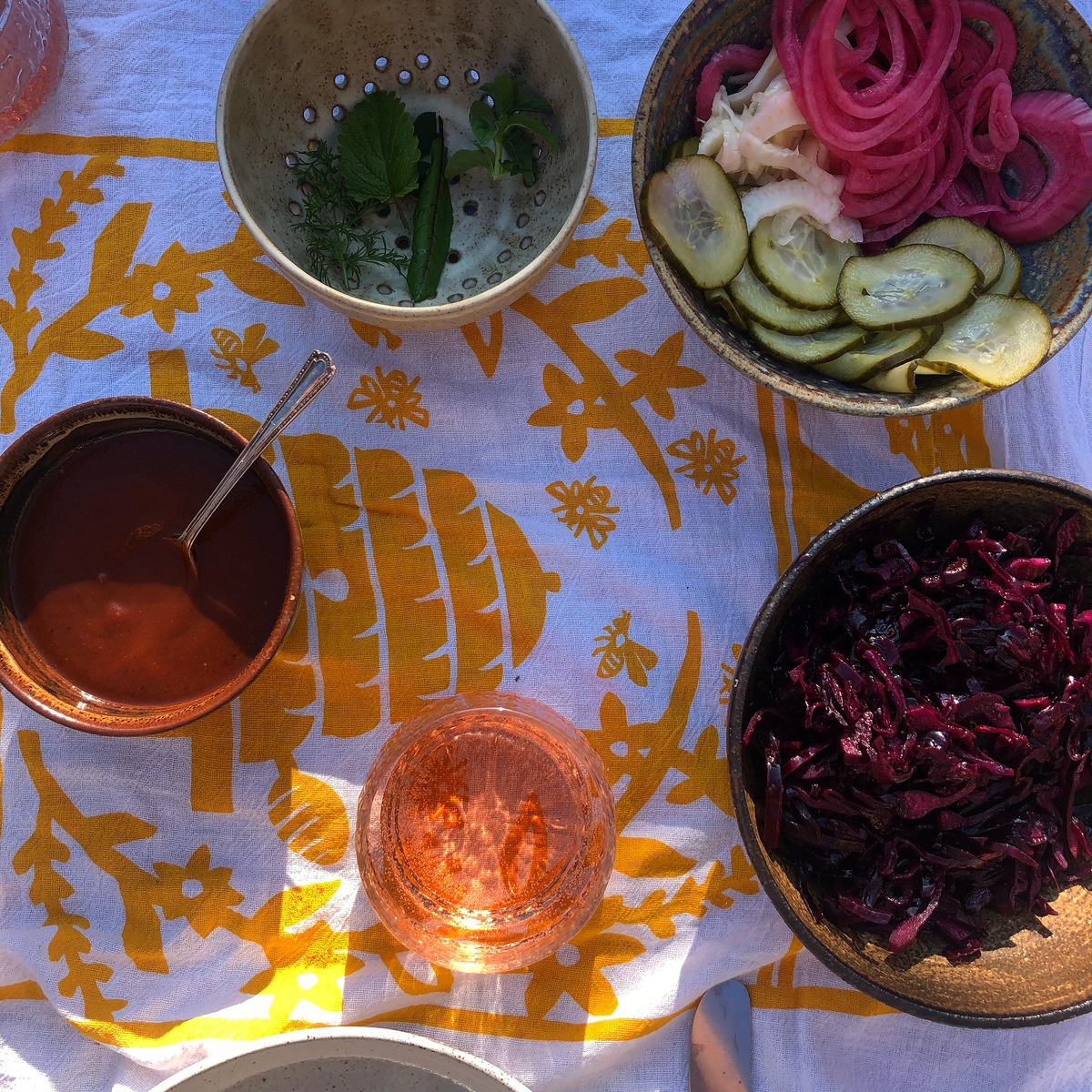 We had the most perfect garden supper club thanks to the wonderful team serving up The Mowbray at Home.
Everything is just so well thought through - delivery on the nail, instructions faultless and the food is simply heavenly!! And very generous.
We really felt like we'd had a proper treat. We enjoyed it so much I'm surprising my sister and niece with a delivery this Friday!!
I can't wait to hear what they think of the margaritas - they sound delightful - Thank you so much team Mo.
Helen Davies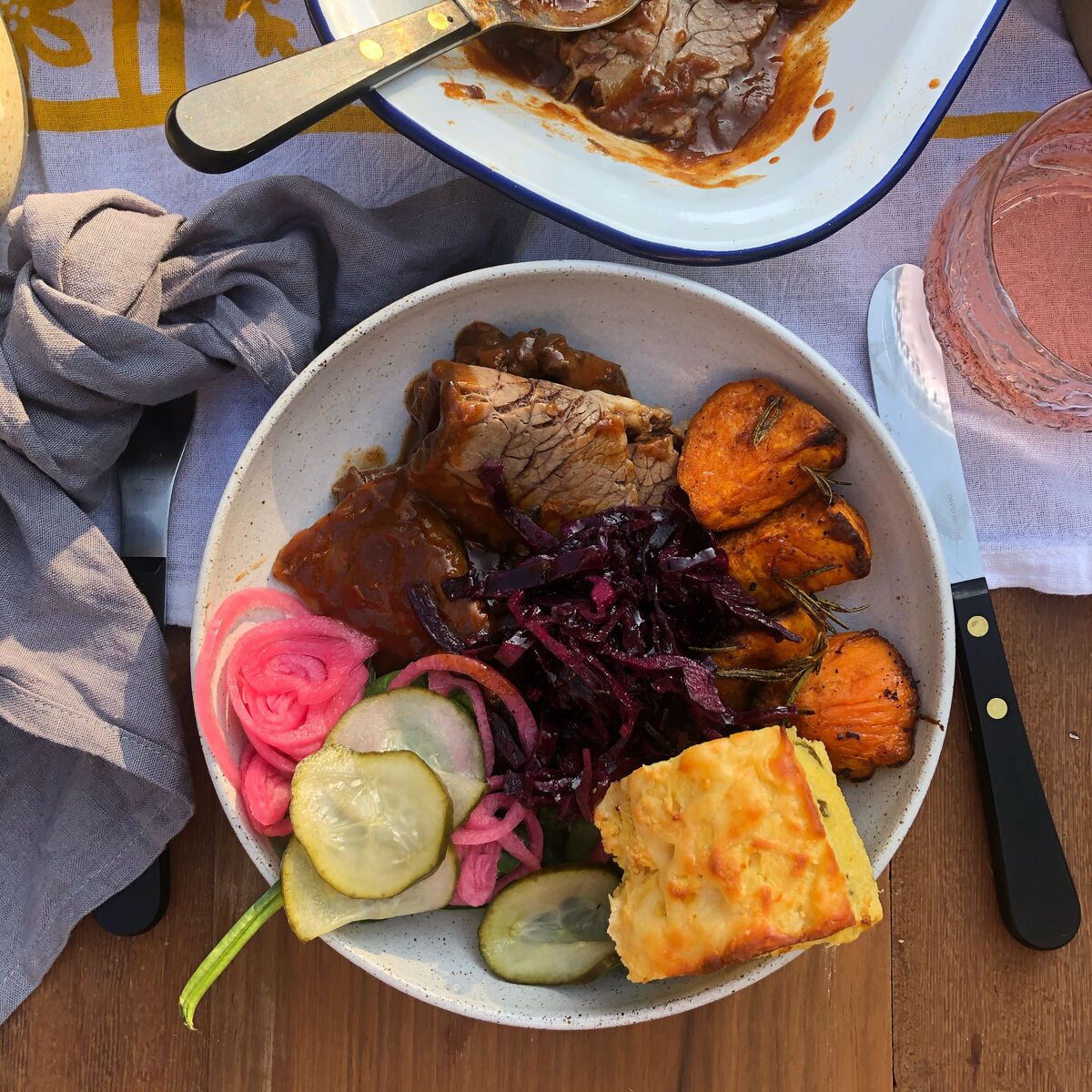 The Mowbray at Home is a great idea for creating a little special moment at home.
The service was fantastic, delivered on time with easy to follow instructions for cooking where needed and they even chucked in the tin foil required.
The quality of the food and dishes were outstanding and the wine was delicious, we'll definitely be treating ourselves again soon!
Charlotte & Rob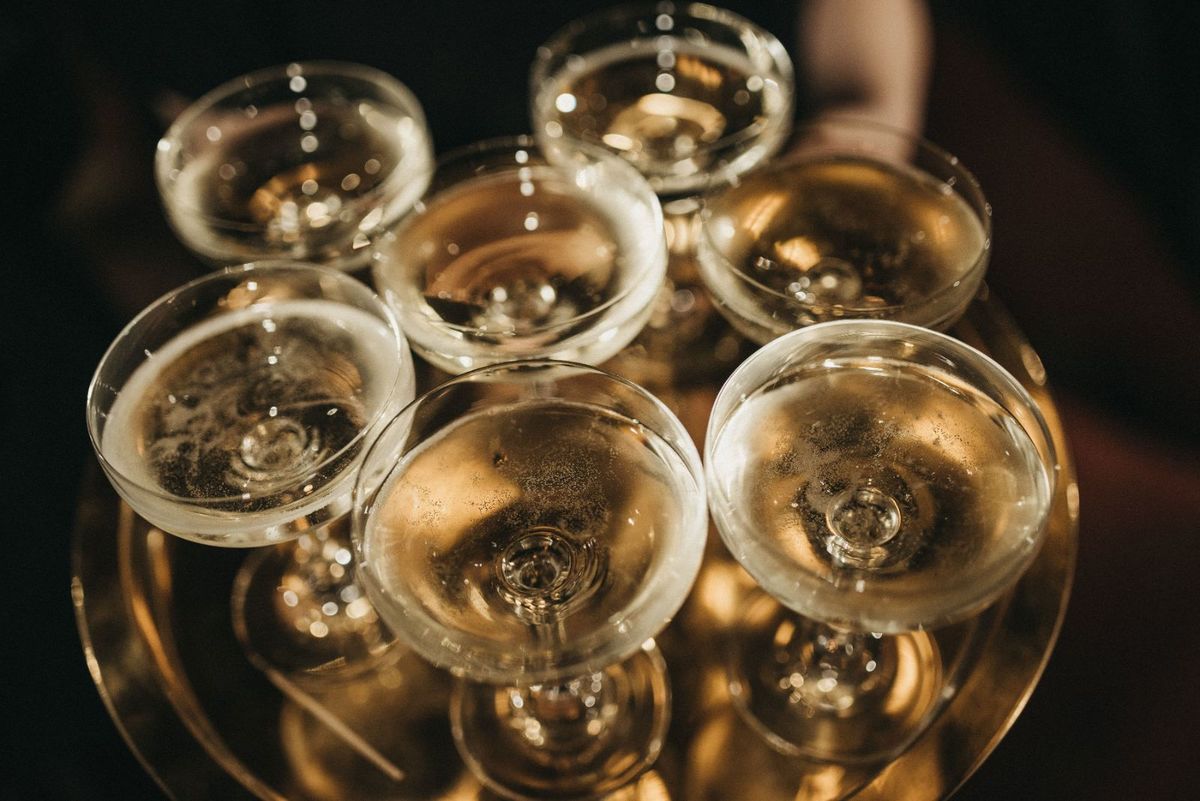 Hi Lucy and all of the team,

We just want to say a huge thank you for everything you did for us on Friday.

Everyone loved the setting and the food. We all had a brilliant time. We have had so many messages complimenting the venues and how much fun they had.

Thank you for all your support, your communication with us from start to finish has been brilliant.

Anything we can do to spread the word about the venues we will. Ben has already posted on Twitter!

We can't believe everything came off but it did and it felt so special.

Thank you xx

Marie & Ben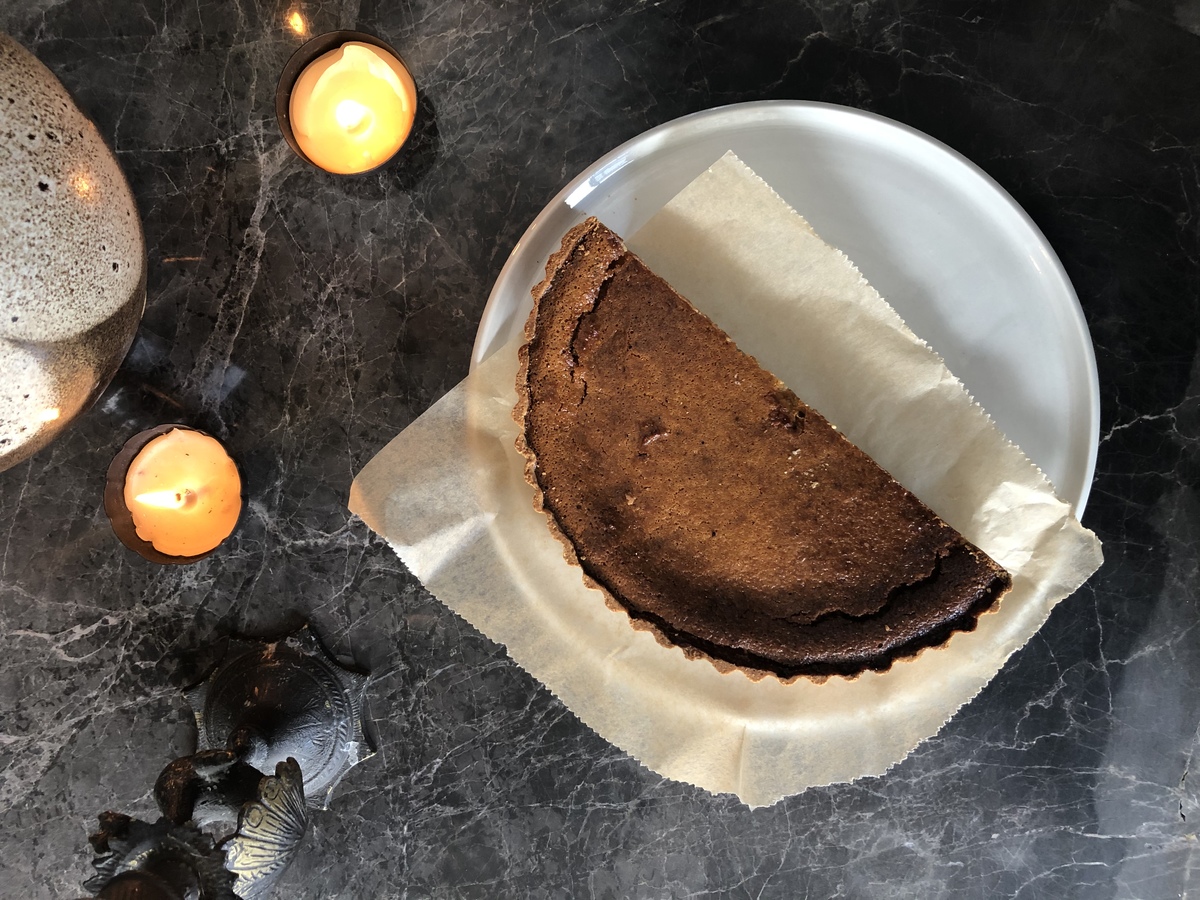 The Mowbray Mother's Day At Home
The food was amazing, we were so grateful to you for providing the Mowbray at Home service. We particularly enjoyed the featherblade of beef, it was so tender and everything was super easy to heat up. The portions were so generous too.
We'd also like to thank you for adapting the menu for dietary requirements and making the individual chocolate tart for my sister, she commented that it was delicious and we all loved the Hazelnut treacle tart.
We did spend Mother's Day at the Mowbray last year and it was on this basis that we booked up again. So we were very pleased that you came up with a plan for the day and we look forward to seeing you all again in person once these challenging times are over.
Joanne McKenzie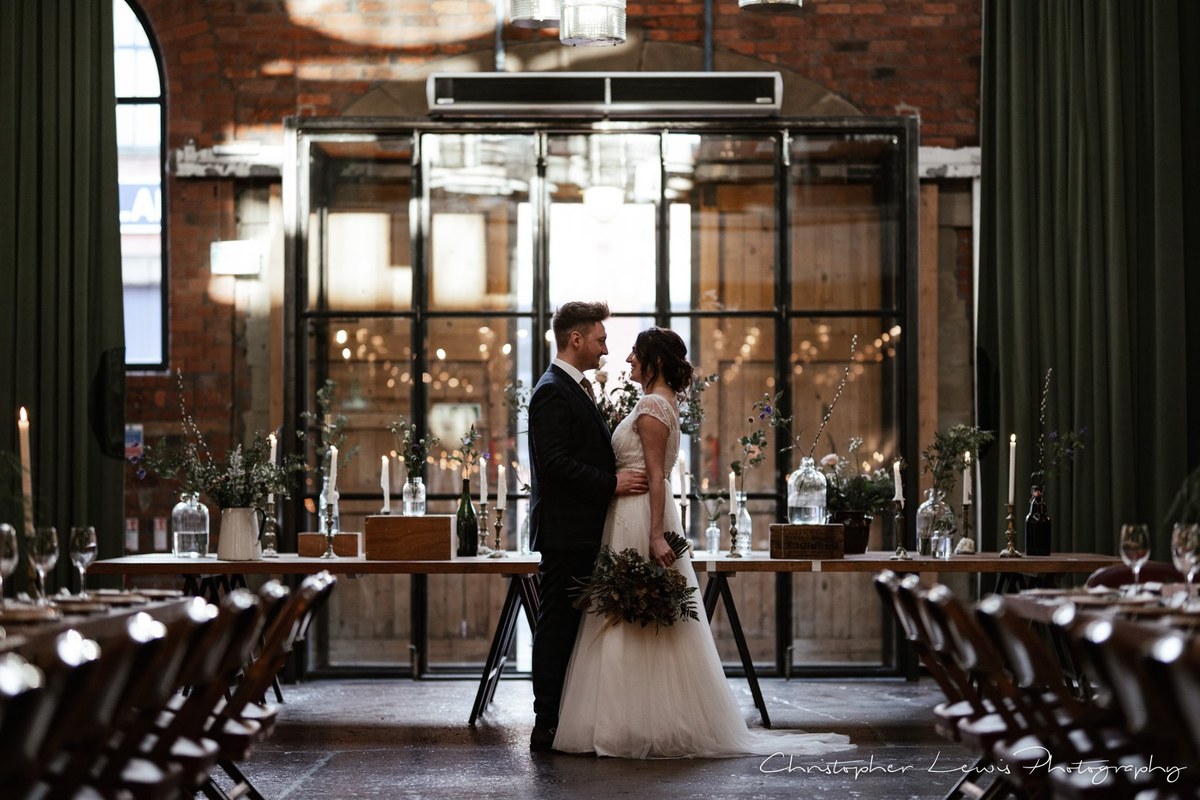 We knew that we wanted to book The Chimney House and The Mowbray immediately after setting foot inside.
Both venues are beautifully styled and make the most of the repurposed buildings in the heart of Kelham Island, Sheffield.
Being a wedding videographer I've been to A LOT of weddings and I can honestly say these venues and the staff who work within them are amongst the very best in the country.
A big part of what drew us to The Mowbray for our reception is the food.
We're huge foodies! Any day off we have you'll find us trying a new restaurant or looking around a food market.
The food at The Mowbray is amazing. I've even tried to cook some of the dishes myself at home since our wedding. I love the style of serving, each course being set along the middle of the banquet tables so our guests can dig in for first and second helpings.
Many of our guests commented on how it got them speaking to people they didn't know, asking them to pass along a side to try.
Sarah and I would like to say a huge thanks to all the team for making our day so amazing. We will definitely be back in the future to enjoy one of your many events.
Sarah & Josh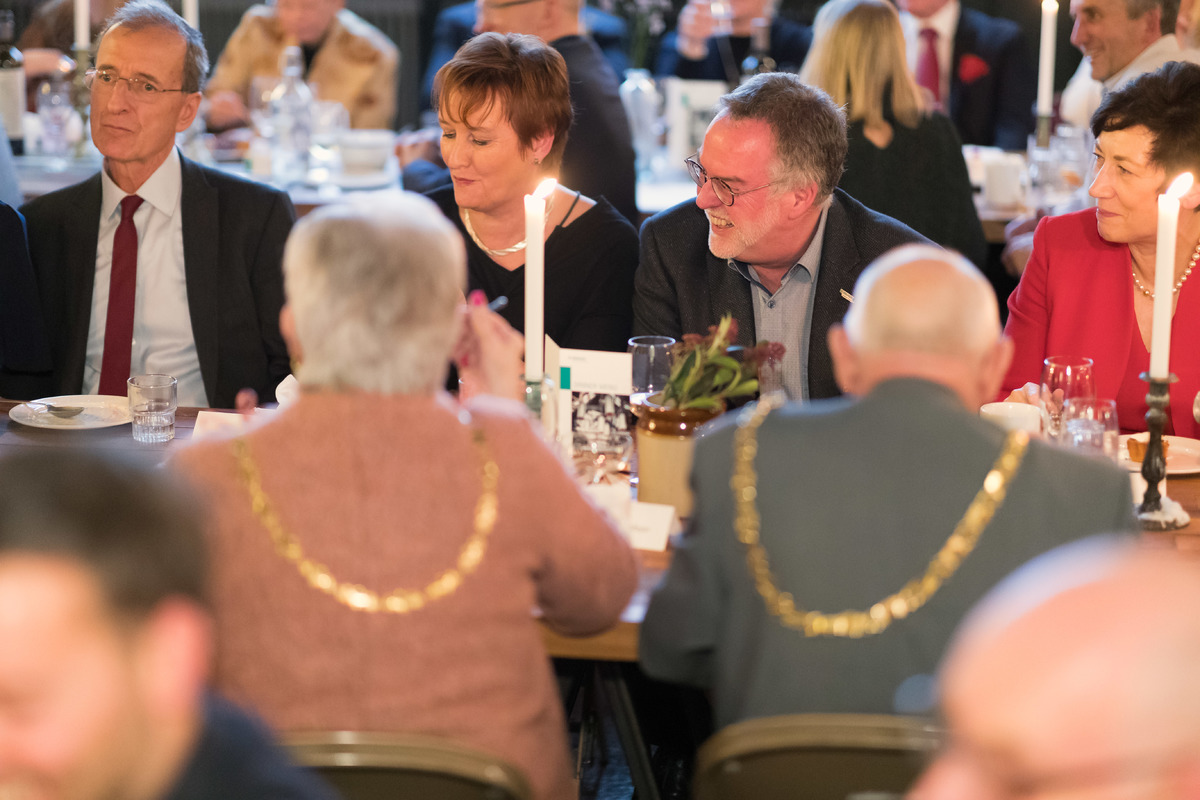 I just wanted to say a huge thank you to you and to everyone who ensured that we had such a wonderful evening.
The space is absolutely stunning, the food was incredible and the band were amazing.
The feedback from all the guests has been amazing with everyone saying what a great night and what a great venue it is.
The atmosphere on the evening was amazing and it was the perfect venue for the retirement of B. Braun's Chairman Hans Hux.

Please pass on my thanks to your whole team including the bar, kitchen and security staff – because nothing was too much trouble for them
Lynn Martin-Chambers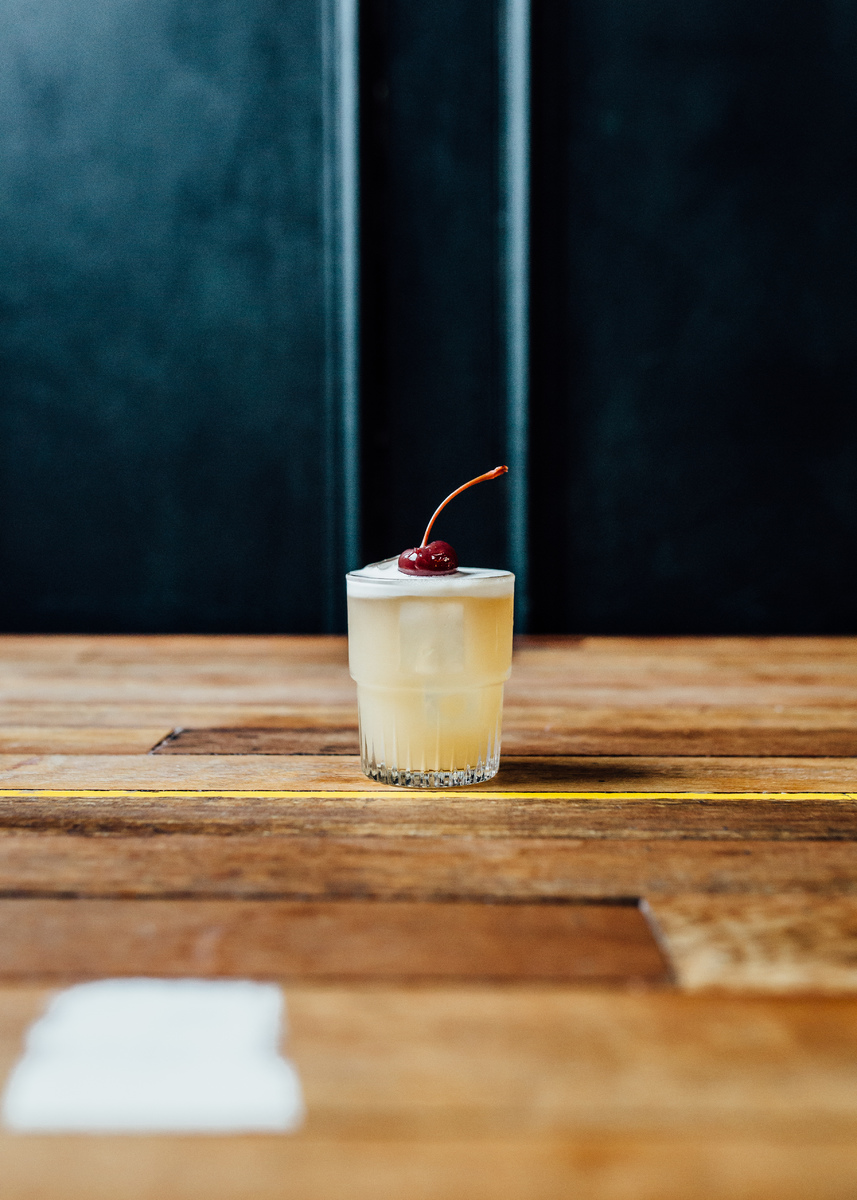 We have nothing but amazing things to say about the Chimney House and Mowbray.
Our wedding ceremony at the Chimney House was so beautiful and intimate, with the space playing such a large part of that.
The wedding breakfast was out of this world- all our guests were beyond thrilled and have not stopped talking about it!
And the evening party at the Mowbray was the icing on the cake- such a fantastic space.
Everyone was so warm, welcoming and supportive, and couldn't do enough for us- we had the best day ever!
Amy & David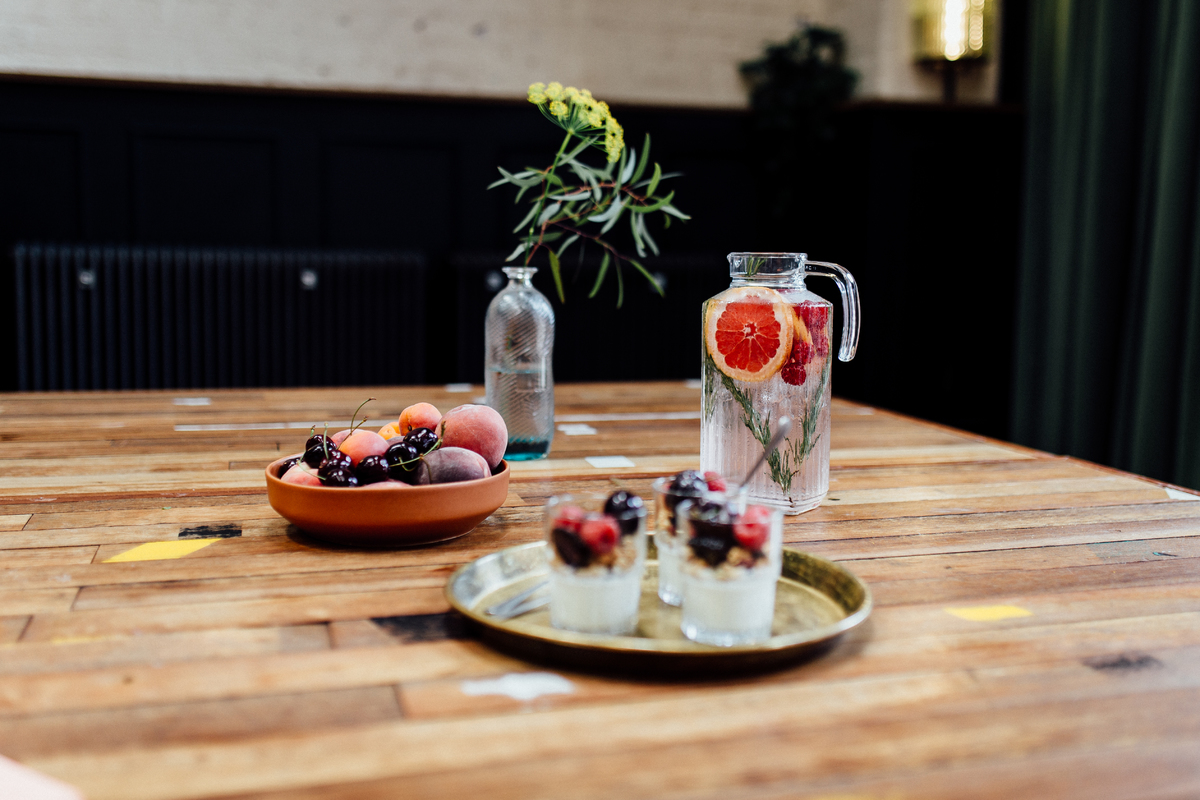 Everyone thoroughly enjoyed the venue and food!
British Business Bank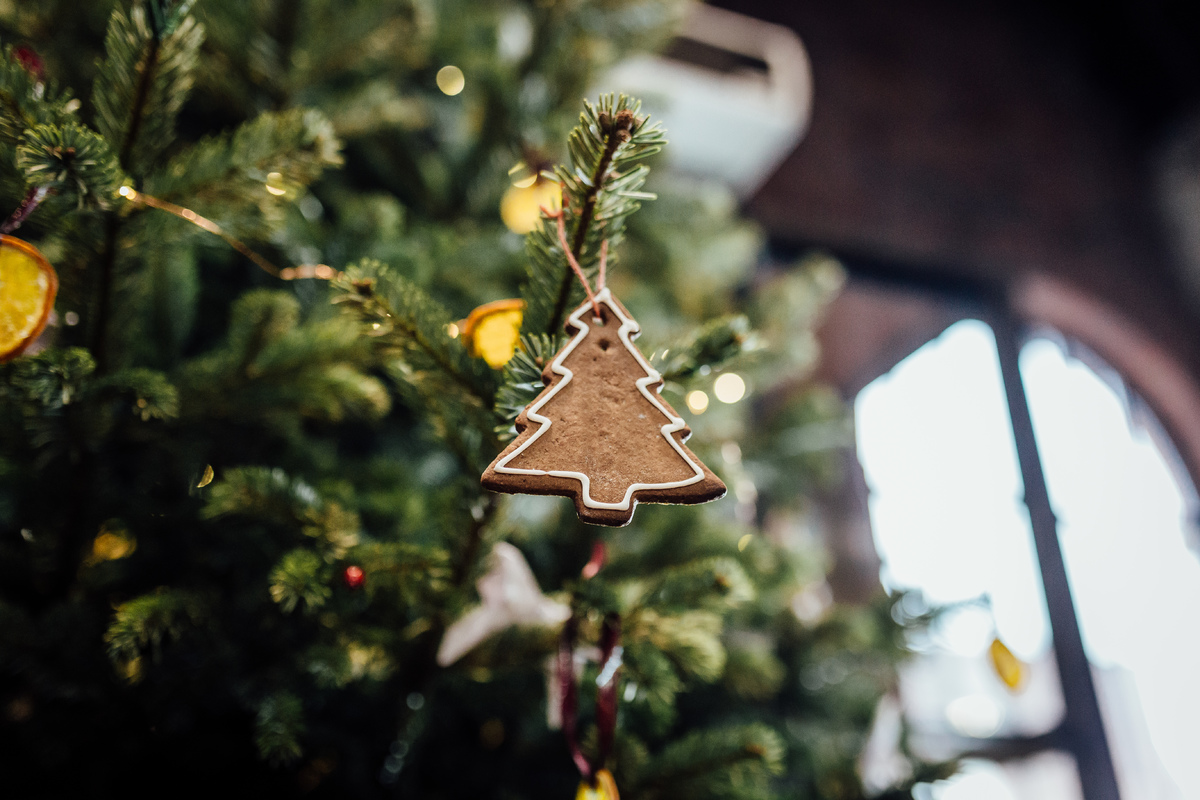 Everyone at BDP would like to say a massive thank you to you and all your team for making our Christmas Party just brilliant!!!
Everyone absolutely loved it and said how amazing the food was, the best food we've had at a Christmas party!
All the staff were amazing, the venue looked so pretty and felt so Christmassy. Everything was spot on!
Gemma Hallett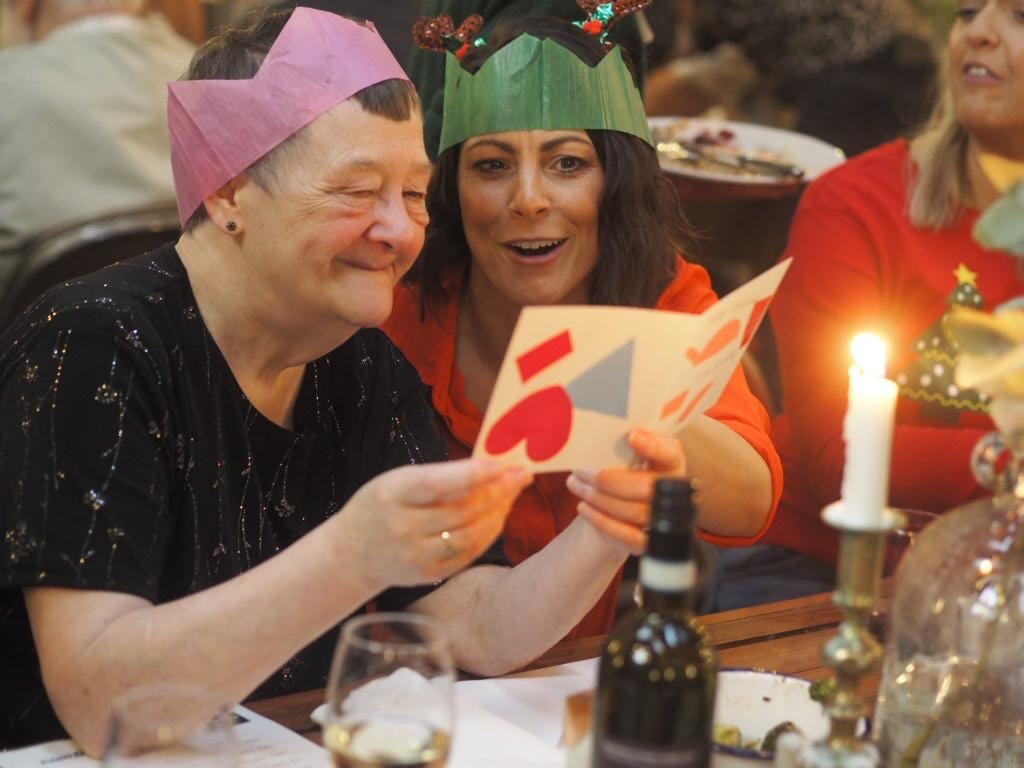 I just wanted to say thank you so much for supporting The Better Together Project.
We couldn't do it without your generosity and kindness!

I am really pleased to say that this year's party was another huge success and we have had nothing but positive feedback from guests and carers who attended.

Have a very merry Christmas and a happy new year!
Sarah Bridge
I just wanted to say a HUGE thank you for yesterday from me and my colleagues!
The food was delicious and the venue and service was excellent.
Everybody had a great afternoon and we would definitely come back again and recommend your venue to others.
Thanks again and have a good Christmas!
April Dawson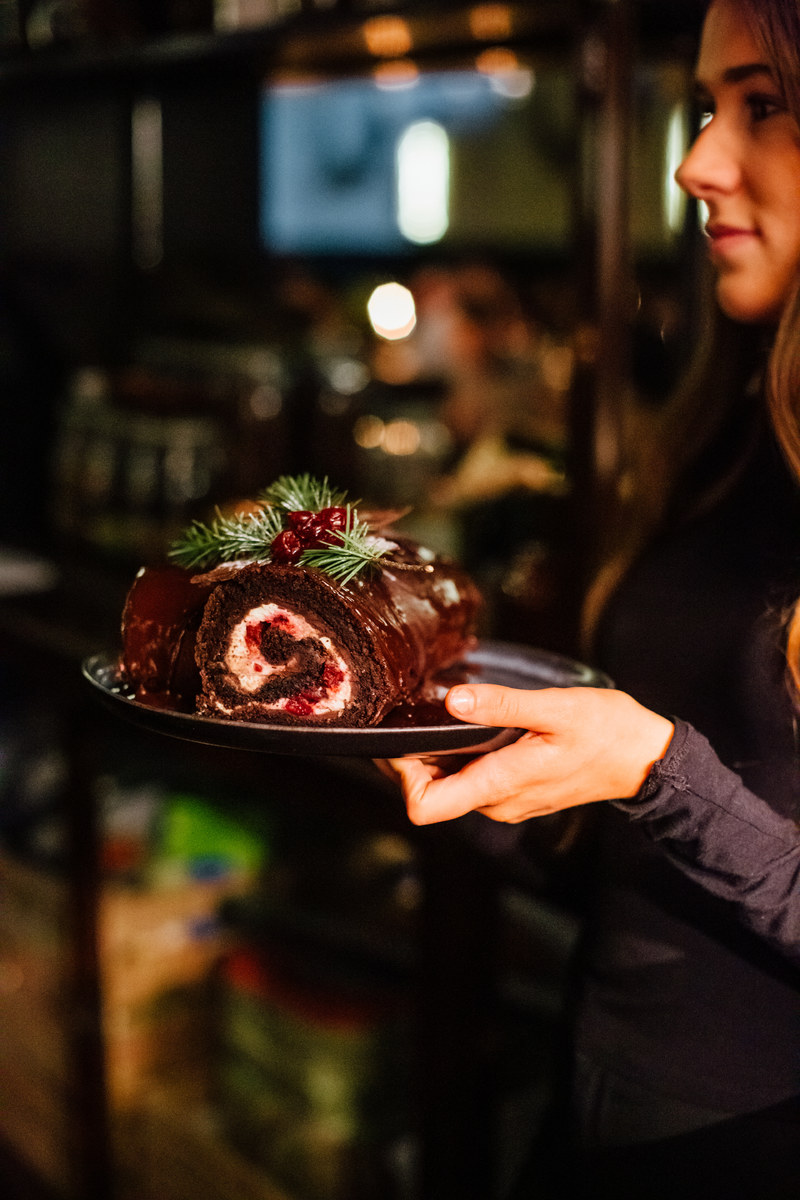 I would like to say a massive thanks to all at The Mowbray, we had the best time.
The food was great and so was the music, I don't think I've ever had so many people tell me how much they enjoyed the night.
Please send a big thank you to your lovely staff and to you as well for organising it.
Lyndsi Stainton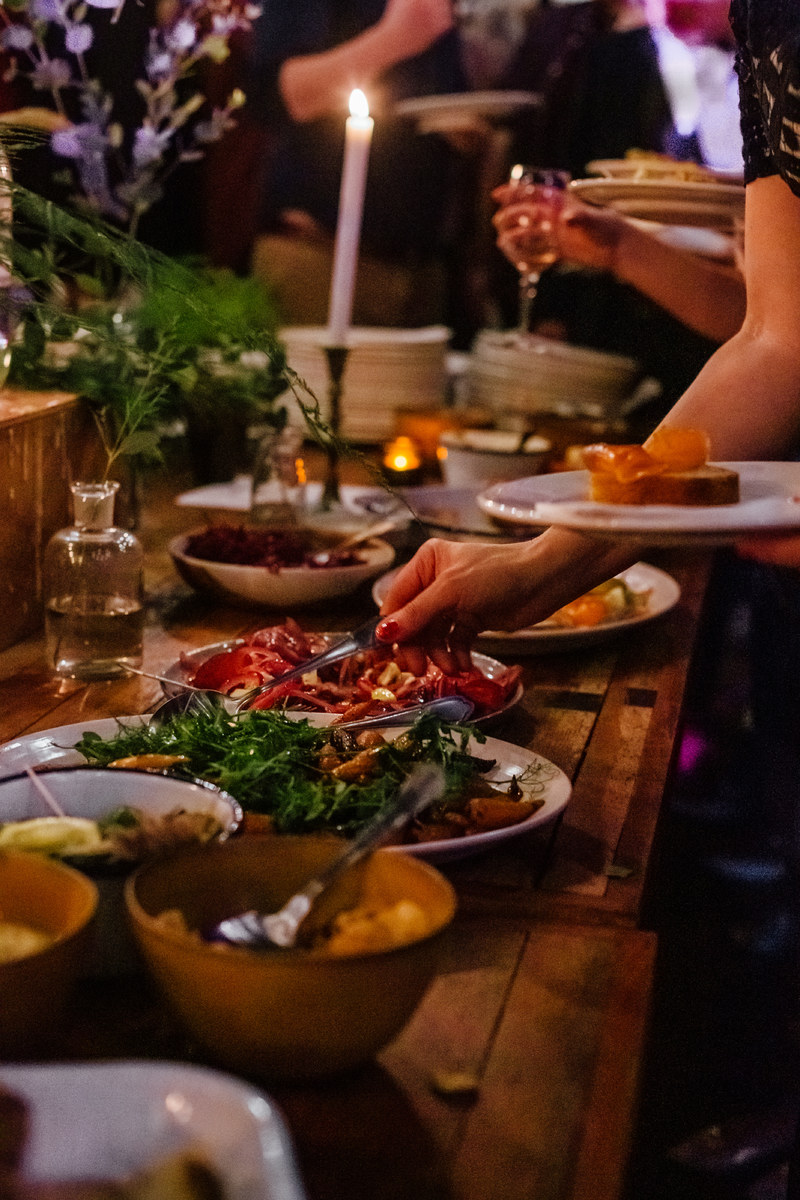 I'm just emailing to pass on a big thank you for hosting Social Work England's Christmas party last night.
Everyone had a fantastic time and many of our colleagues complimented the delicious food, range of drinks and the Mowbray itself as a lovely venue.
We'd love for you to pass on our thanks to your whole team including the bar, kitchen and security staff – because every interaction we had throughout the evening was a positive one!
Rebecca Mulvaney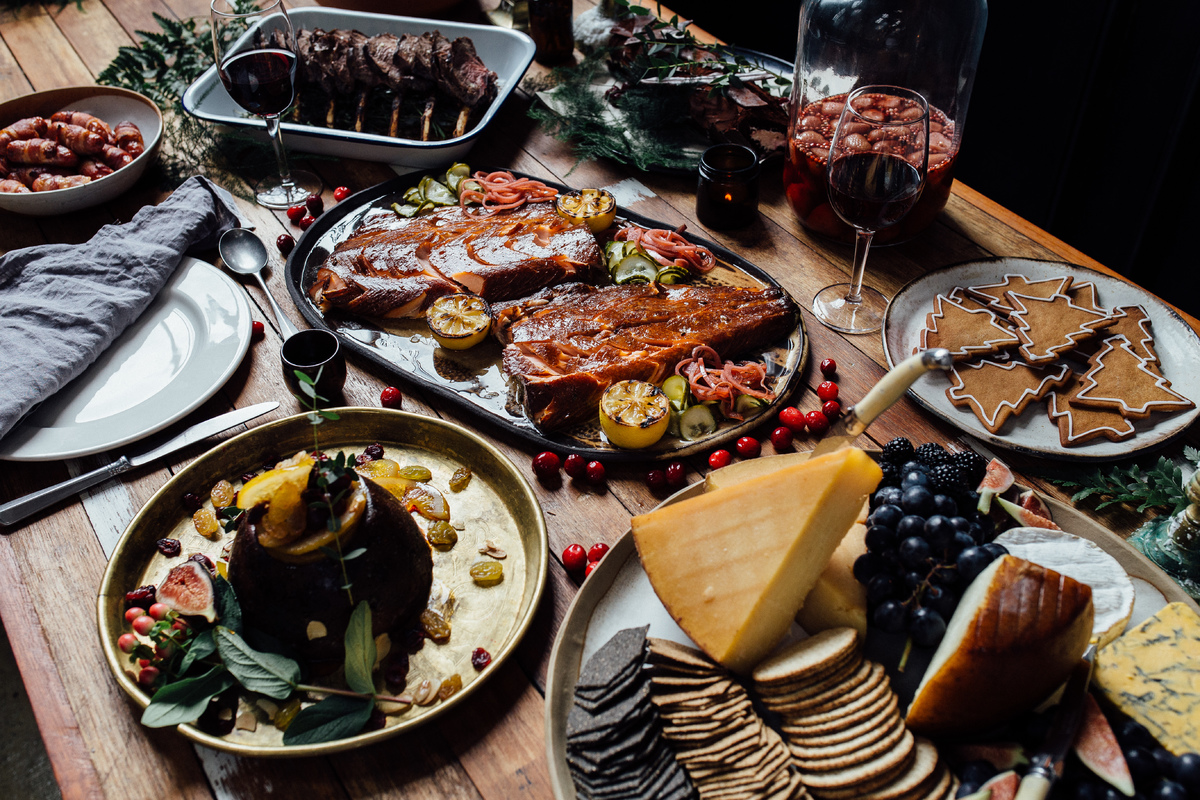 We held our Office Christmas Party for 150 people at The Mowbray and were soooo pleased we did!
The service in organising our day was brilliant from meeting Lucy in April to booking the band.
The venue on arrival looked spectacular - candles and Christmas decorations straight out of a magazine.
So many staff have commented on how delicious the feast was - the beef a real crowd pleaser!
The food overall was outstanding as if we were in a Michelin star restaurant.
Thanks to the whole team for a wonderful event!
Lucy Butler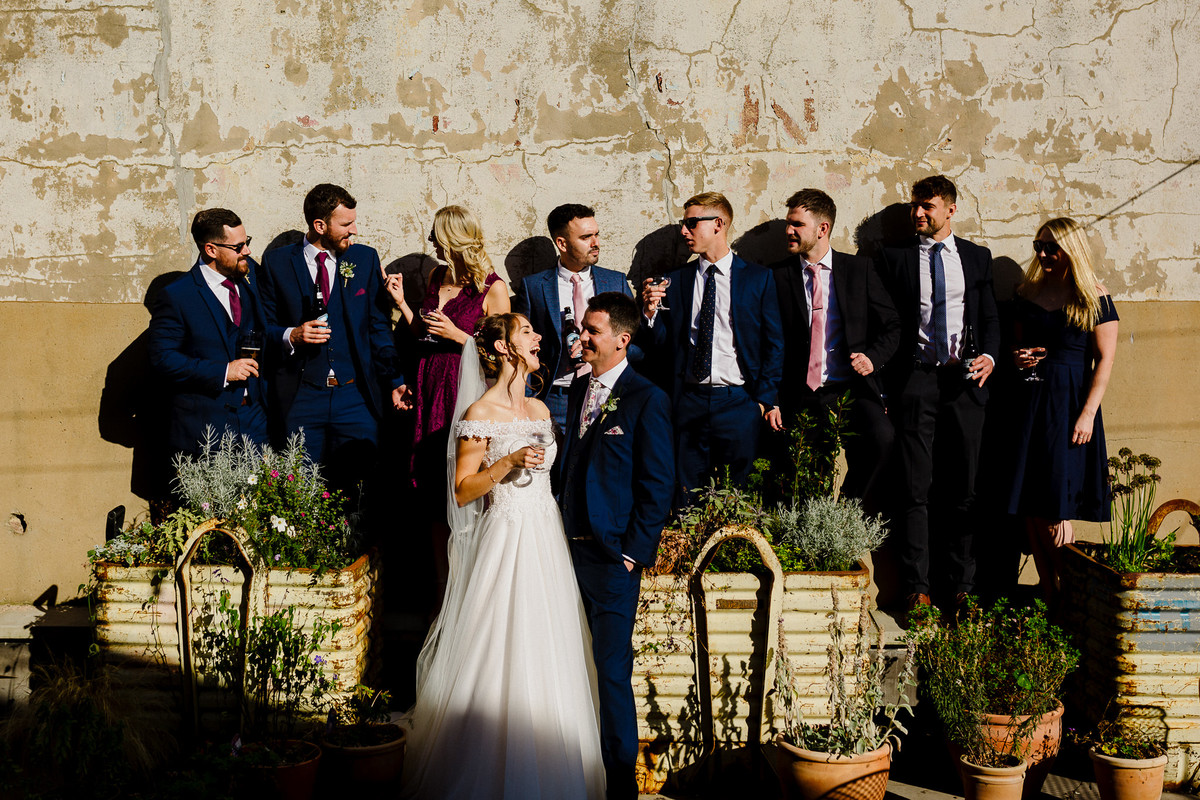 The team at The Mowbray were absolutely fantastic, and turned everything we'd hoped for, into a reality.
Throughout the lead up to the wedding, the team were so helpful and thoughtful. Whatever we needed, was never too much and they were always willing to go the extra mile to make things work for us.
On the day, everything was better than we could have expected.
The venue was spectacular, the staff were attentive and the food was out of this world.
I've lost count of the number of people that said to me, and continue to say to me, how good the food was.
The venue was picture perfect on a beautiful September day, and the roof terrace gave us some outdoor space that is often lacking in city centre venues.
Finally, the recommendation to use the Monday Night Re-Runs for our evening entertainment was inspired, The band were incredible, and pulled off a great set that kept everyone on the dance floor all night.
The day will live long in our memory as being as perfect as we could have ever hoped for, and most of that we can put down to The Mowbray and its wonderful team.
Jonny & Chelsea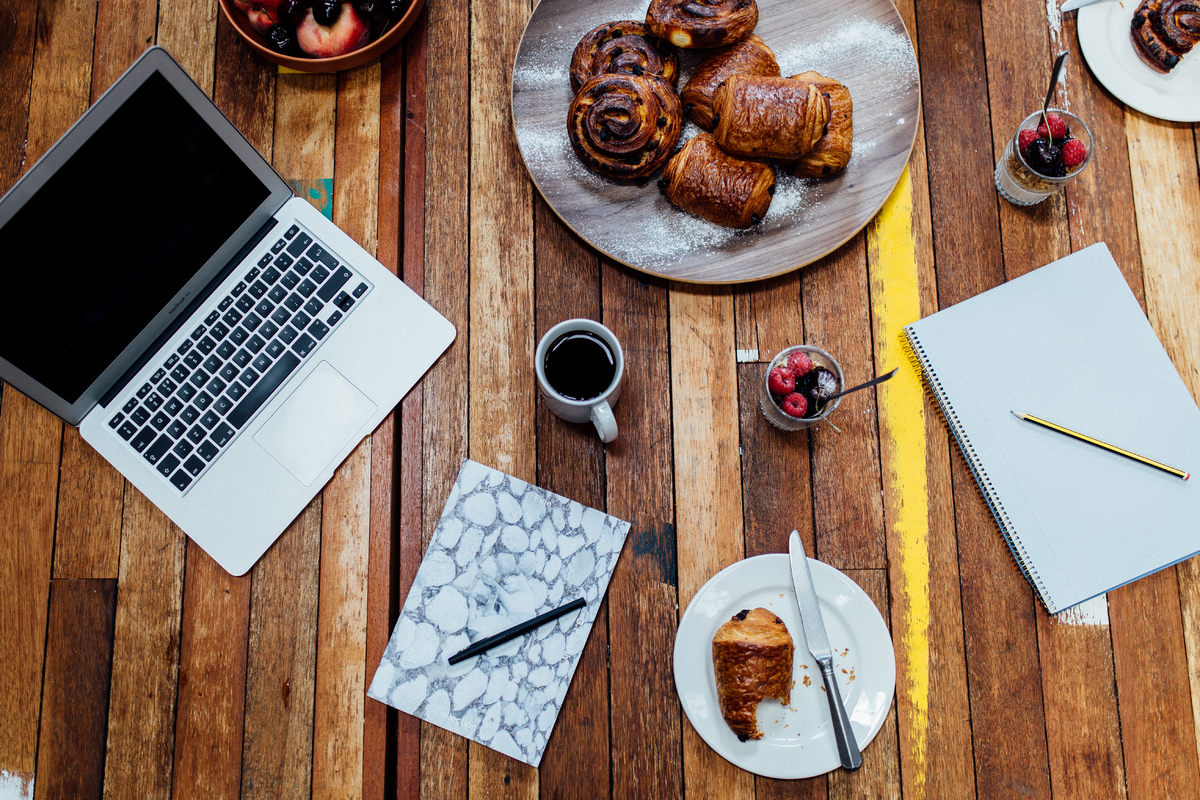 We've just had our team away day at the Mowbray and it was just brilliant. We're a Sheffield uni professional services team of about 25 so initially I wasn't sure whether to go with the Chimney House or the Mowbray. Jasmine from the events team very helpfully showed me around both venues, which helped me visualise the space, and I decided on the Mowbray just for size and the types of team building activities we had planned.
The Chimney House would be a perfect venue for a slightly smaller meeting and it's on my list for any future meetings of this kind.
The service from start to finish was great. As with any sort of work event we had a few changes along the way (numbers, dietary requirements etc..) and these were catered for perfectly and the staff/team could not have been any more friendly and helpful.
The attention to detail right down to the decor on the tables, really did impress the team.
And of course, everyone knows the overall success of any event totally relies upon how good the food is.. and it did not disappoint! The food was amazing, everything was freshly made and catered to all.
A big thank you to the team for helping to make the day a success!
Emma Cooper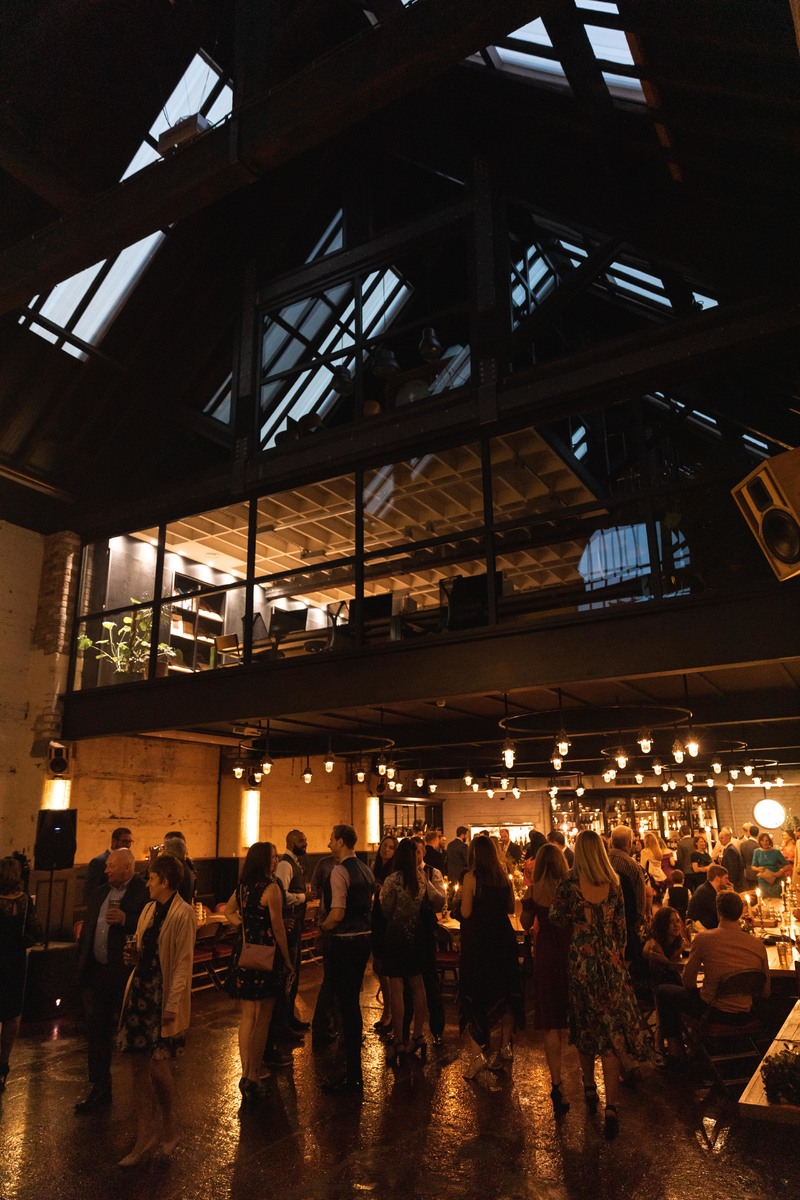 Flawless...
We had absolute confidence in The Mowbray team from day one and the way they pulled off our evening wedding party did not disappoint.
We would not change a single thing about our wedding day and they did an incredible job, from the venue styling, facilitating surprises for our guests to the amazing food.
We would do it all over each month if we could and can't thank the team enough for everything they have done.
If you want a wedding done right, do it at The Mowbray


Heather & Gav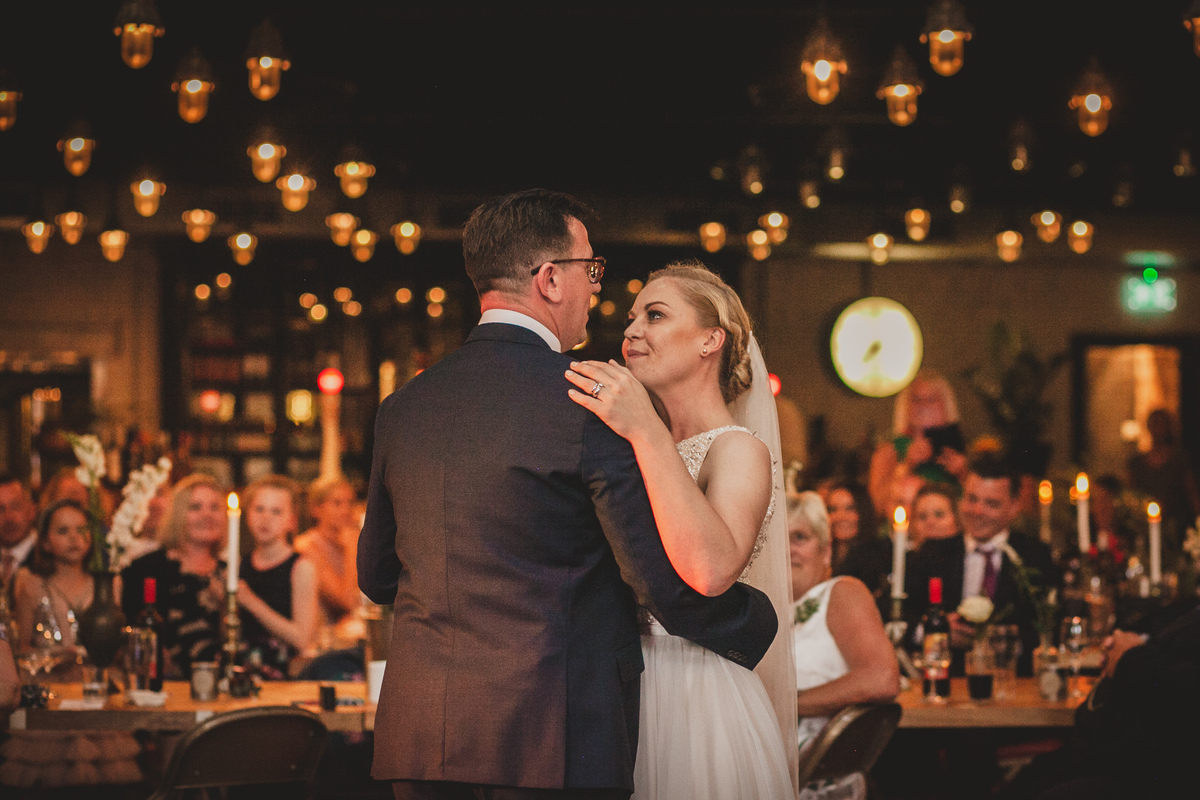 Thank you to Lucy and the team at the Chimney House and Mowbray, from start to finish they were simply wonderful to work with and made planning a wedding from the opposite side of the world so much easier.
The venues themselves are absolutely stunning, and the perfect backdrop for the best day of your life.
Every mouthful of food, from the first canapé right through to our booze busters at 9pm was scrumptious, I wish I could eat it all over right now.
The only thing that would have made our day even better, is if we could stop time and do it all over again.
Nicola & Philip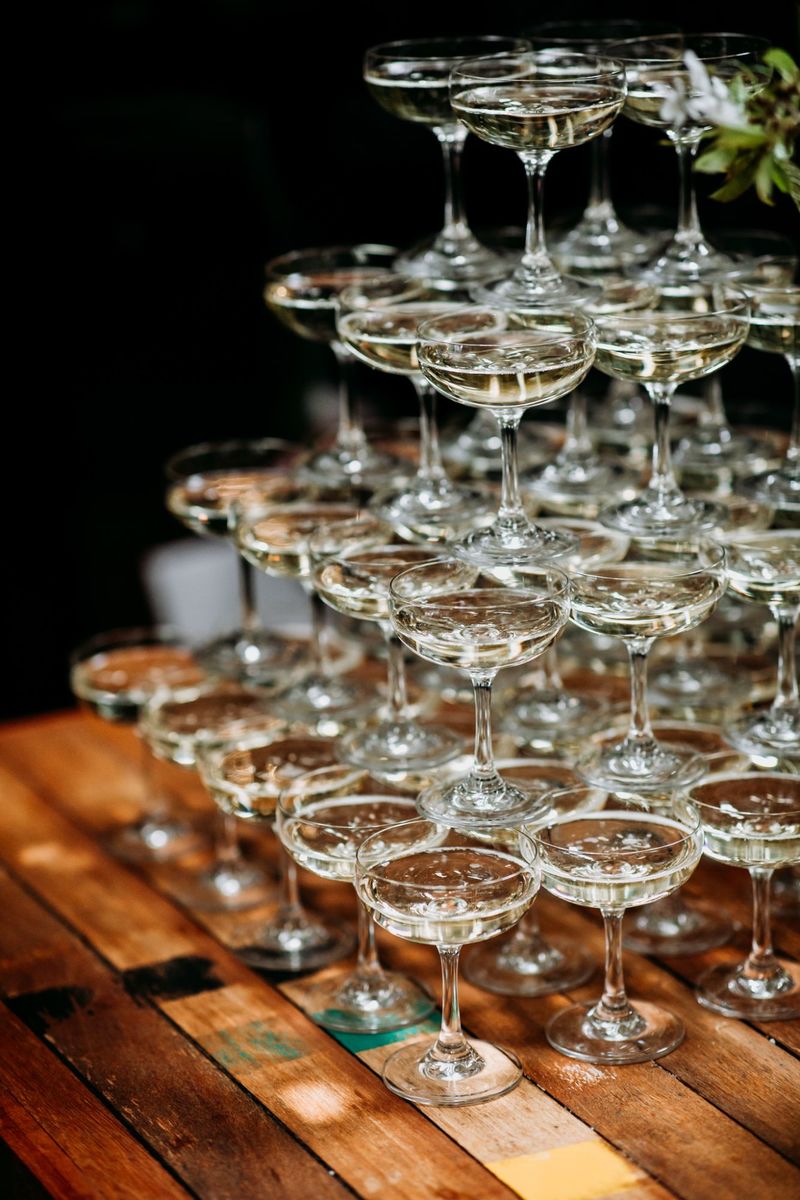 We fell in love with the Mowbray from the minute we viewed it and our wedding reception did not disappoint. Lucy and the team catered to our needs and any queries we had were answered promptly. The details were divine with beautiful flowers and decor.
The food was incredible and many of our friends and family have said the wedding banquet was the best they had experienced!
We cannot recommend this wedding venue enough!
Lisa & Joe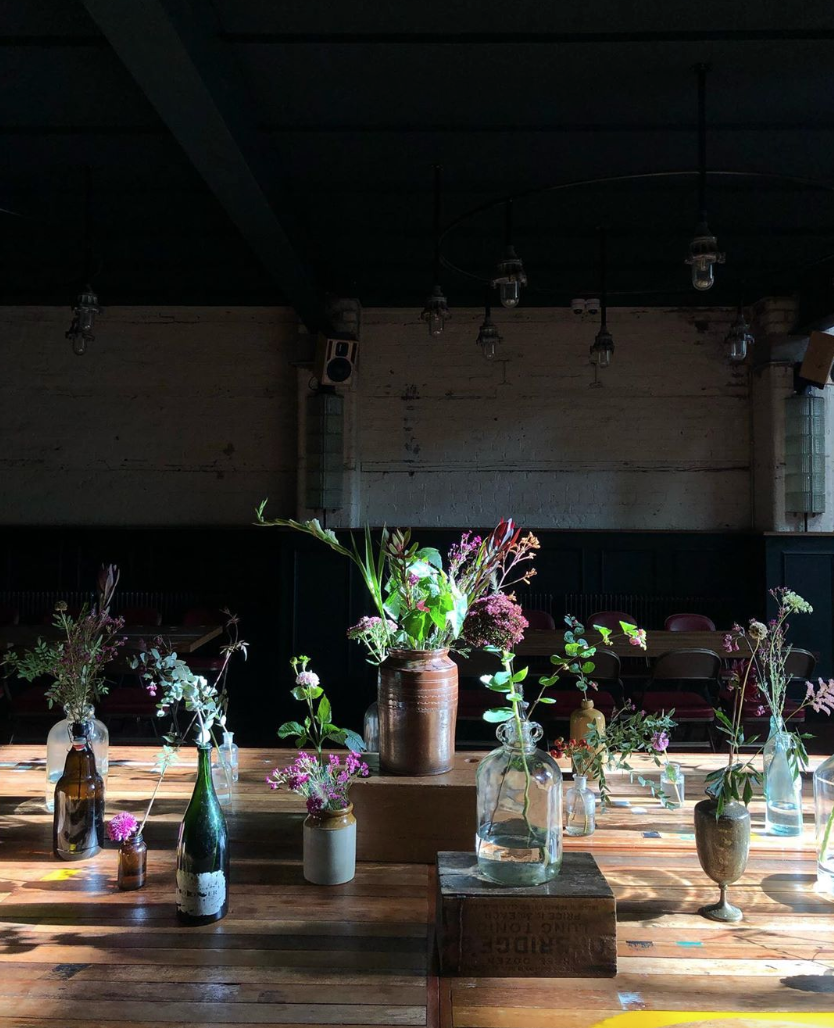 Another massive thank you is in order. The evening went super smoothly, and feedback from the guests has been completely positive, loads of people saying what a great venue it was.
The food was also incredible! Amy was also amazing, and looked after us brilliantly, please pass on my thanks.
Ed Hardie
I've just had to email to say thank you so so much to you and your team at The Mowbray for the most perfect party on Friday to celebrate Alicias 21st birthday. We loved the venue from the moment we walked in to view it, but on Friday night when we arrived, it simply blew us away.
Everything was absolutely perfect and the attention to detail was outstanding. The fragrance, the decoration, the food and band were amazing. Everything was better than we ever imagined it to be.
A special thanks to you personally Lucy for all your help, advice and recommendations. It made organising Alicias birthday party so easy with a fantastic event as a result. It was so much appreciated.
We will definitely look at holding future celebrations at The Mowbray!
Victoria Hartley
"The unique interior mixed with the spread of food and open roof terrace really completes the fabulous "Kelham Island" vibe of this venue"
"The atmosphere at The Mowbray is fantastic and the food was delicious! The terrace was a lovely place for everyone to gather and chat too!"
"The food was exceptional and the venue size was ideal"
"A great atmosphere which suited everyone's needs"
Tapton School Prom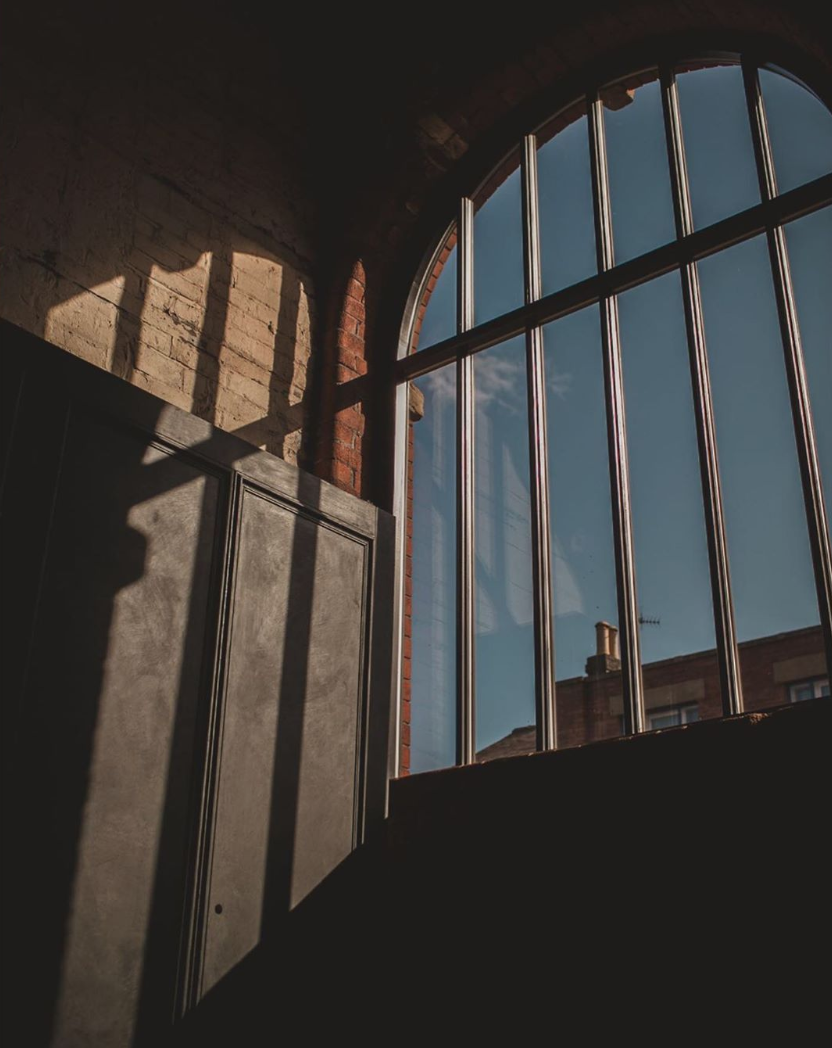 I just wanted to say thank you for a brilliant event again this morning, really enjoyed it and thought Chris was a brilliant speaker to start the day.
Breakfast was scrummy as always!
Tonya Kennedy - The Business Breakfast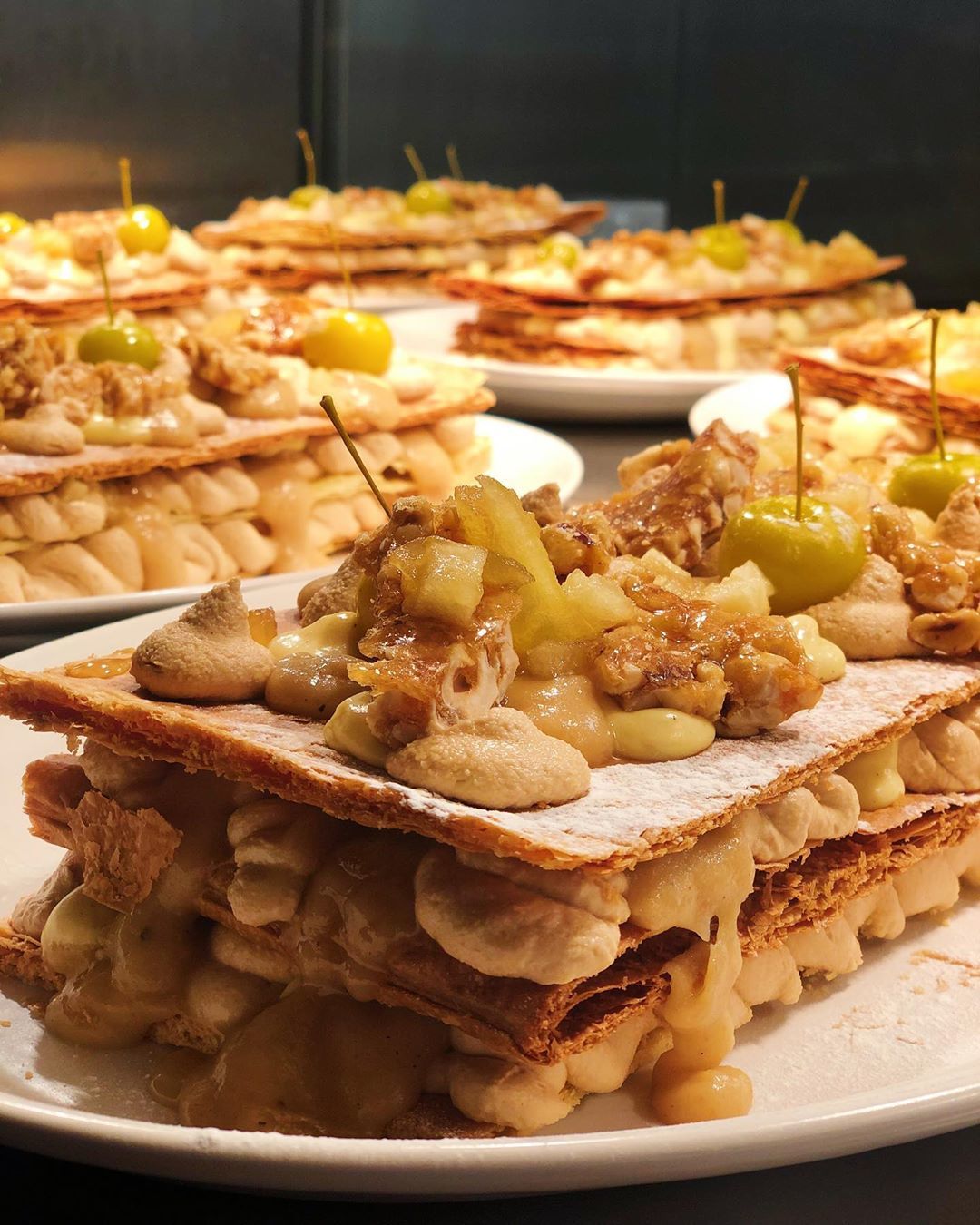 Many thanks for last night French extravaganza. It was good fun and very interesting to see the Mowbray machine in full swing.
Thank Chef as the food was excellent and the staff very helpful.
Charles Turner - French Supper Club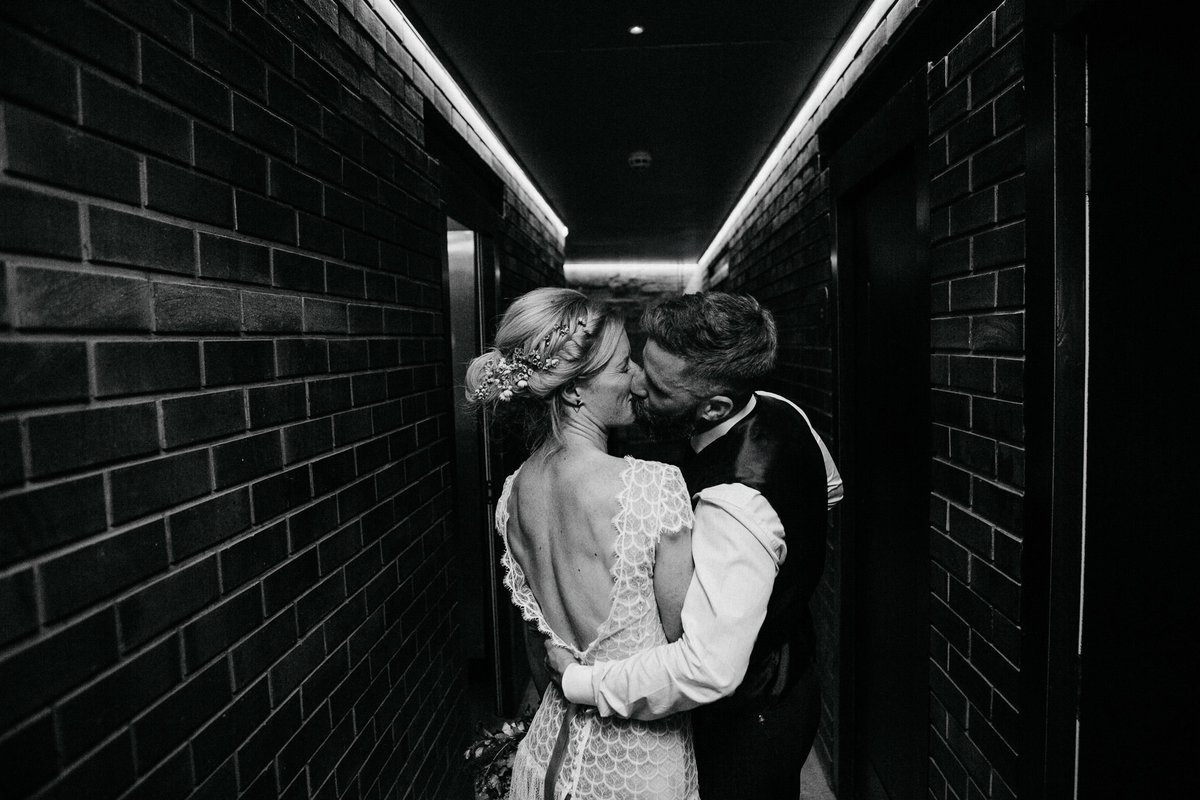 We had a really relaxed approach to our wedding and by relaxed, I mean completely indecisive and vague, but The Mowbray/Chimney House team just 'got us'.
We had our wedding ceremony at The Chimney House followed by a few drinks and then walked round to The Mowbray for our wedding reception.
We could not fault the preparation, guidance and seamless support provided by the team; we didn't have to worry about a single thing. The Chimney House wedding reception room was decorated in a laid back and subtle but stylish way with flowers to match my bouquet and this was a theme which carried on at The Mowbray.
The favours and confetti were laid out on the chairs, and our guests had drinks and Mowbray-made brownies served to them. Back at The Mowbray our custom cocktails were ready on arrival, and we were presented with our beloved espresso martinis!
We opted for a relaxed reception without a formal sit down meal and speeches; instead, we chose the Yorkshire Grazing table which was beautifully presented and our guests are still raving about the food!
We felt truly special on the day and could not recommend the venues enough for couples looking for a somewhere unique, with its own identity and the ability to cater for all types of weddings/events from the traditional to the relaxed.
We wish we could do it all again...maybe when we hit a significant milestone!
Cat & Marvin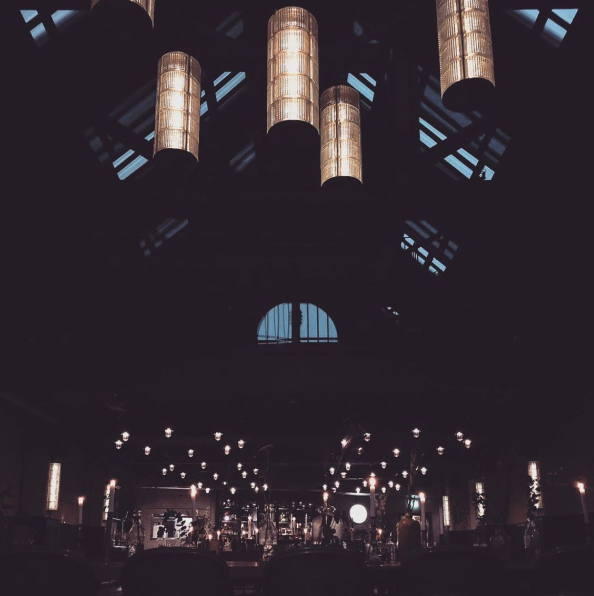 I just wanted to say thank you so much to you, Amy and the team last night.
We had a fantastic evening. The room was beautiful and the food was delicious, we will definitely keep you in mind for any future events we have.
Beth - Bresmed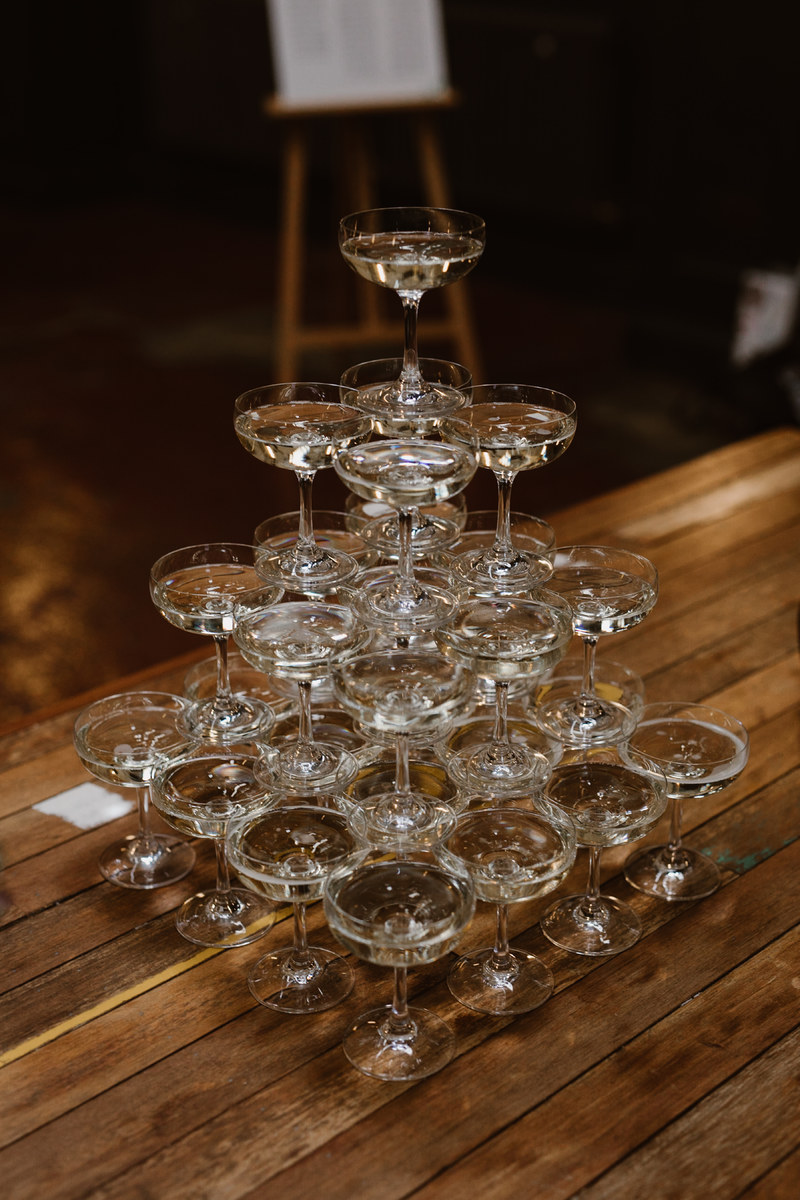 As soon as we came across The Mowbray we knew it was the place for us. We saw a sneak peek image on Instagram during its transformation and knew we needed to book in to see it immediately. When we went to meet Lucy The Mowbray was still under construction, but as soon as we walked through the doors we fell in love with the place.
We loved its mid-century industrial styling, with a refined finish. It was perfect. Then, when we thought it couldn't get better, we were told that The Chimney House were in the final stages of getting their licence to hold marriage ceremonies and we could get married there. This was our perfect set up, being able to feature both beautiful venues for our special day; married at The Chimney House for an intimate ceremony and then on to The Mowbray for a feast and most importantly a party.
The venue stylings were gorgeous, and exceeded our expectations. We admired the attention to detail and sheer luxury, which included the Aesop amenities which we love. One of our favourite things and something which made our entrance so special was the champagne reception, the champagne glass tower was stunning and adored by all.
One of the things our guests couldn't stop talking about was the food! We didn't have one complaint, and I have some fussy eaters but everyone loved it. There was so much of it and it tasted amazing. We had an informal feasting style, with long tables and food in the middle so everyone could help themselves. People commented about how nice it was, and how it got everyone interacting and talking to one another. Plus there was none of that waiting for tables to be served, everyone was eating at the same time.
We arranged to have a signature cocktail on the day, espresso martinis which was just what everyone needed to help us party the night away. We set up a playlist to play our own music choice through the speakers, rather than having a DJ. It meant we could control the music, have the songs we love and want to listen to on our day.
From start to finish Lucy and the team were amazing. We couldn't have asked for more on the day, it ran so smoothly. They were calm, friendly and attentive. The whole day had laid back fun vibes. Thank you to everyone at The Chimney House and The Mowbray for making our day so special.
Kelly & David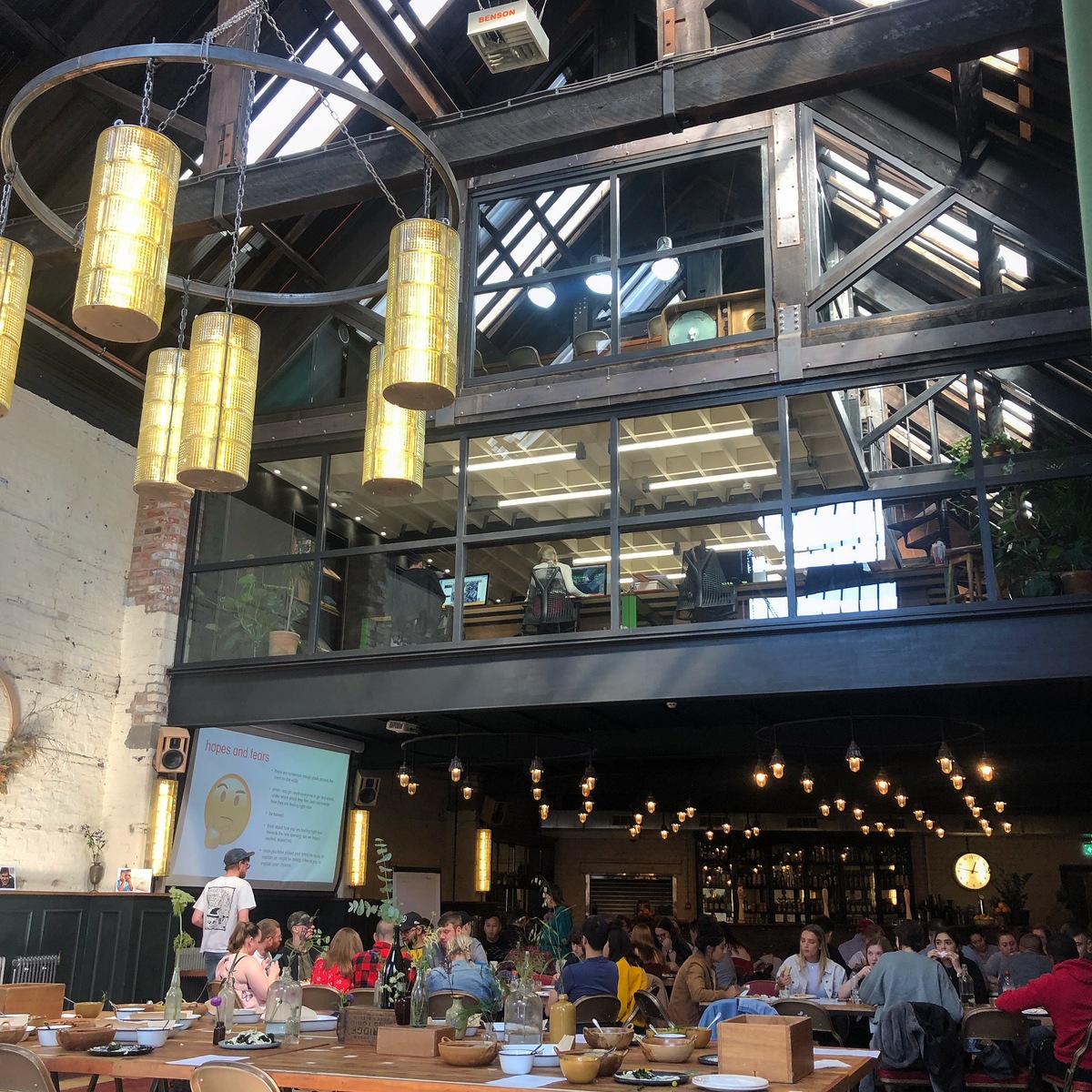 Thank you so much for hosting us! We have a great experience every time and your venues are just perfect!
Wagamama UK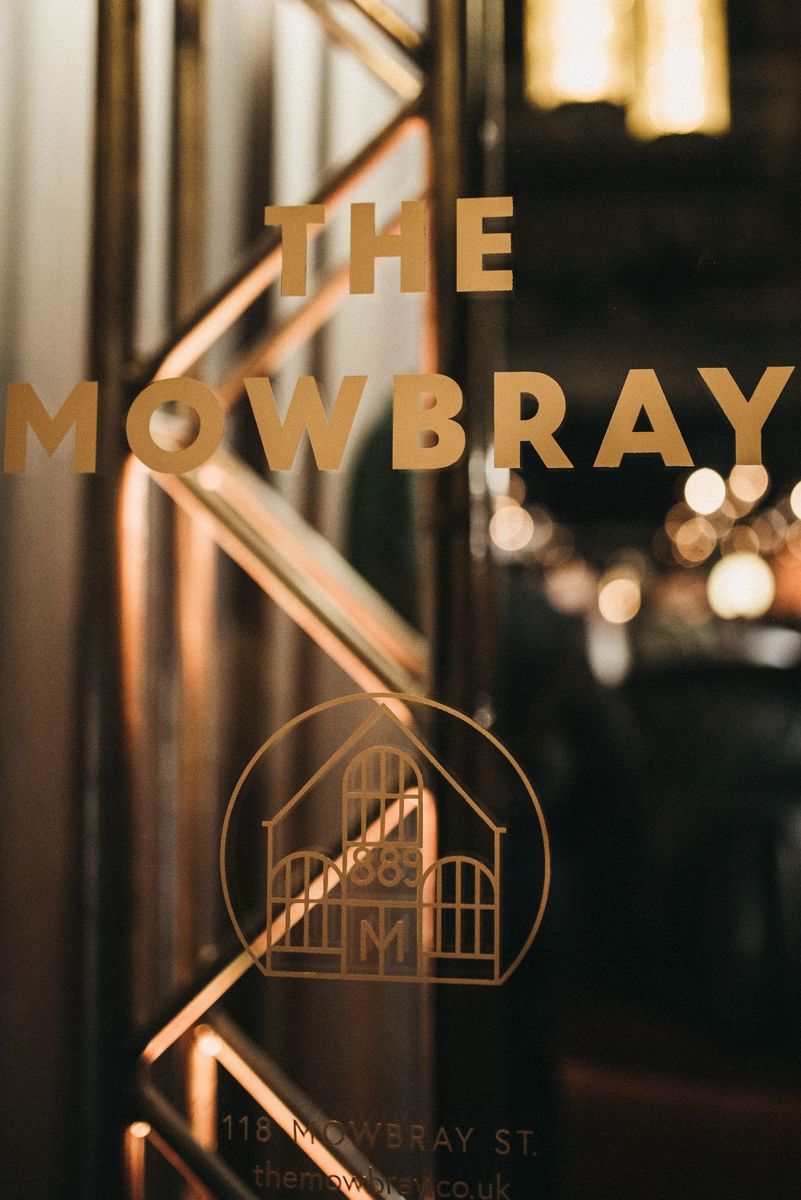 The Mowbray is a consistently great venue for the city. Not only is the food fantastic, the décor stunning, the staff brilliantly helpful and the service fantastic, but more than that they embody what this city stands for and believes in: local people working with other local people to create amazing experiences. It's the whole package of their ethos that makes it so special, and so it's a venue like no other when we need to express the city in that kind of a way.
Marketing Sheffield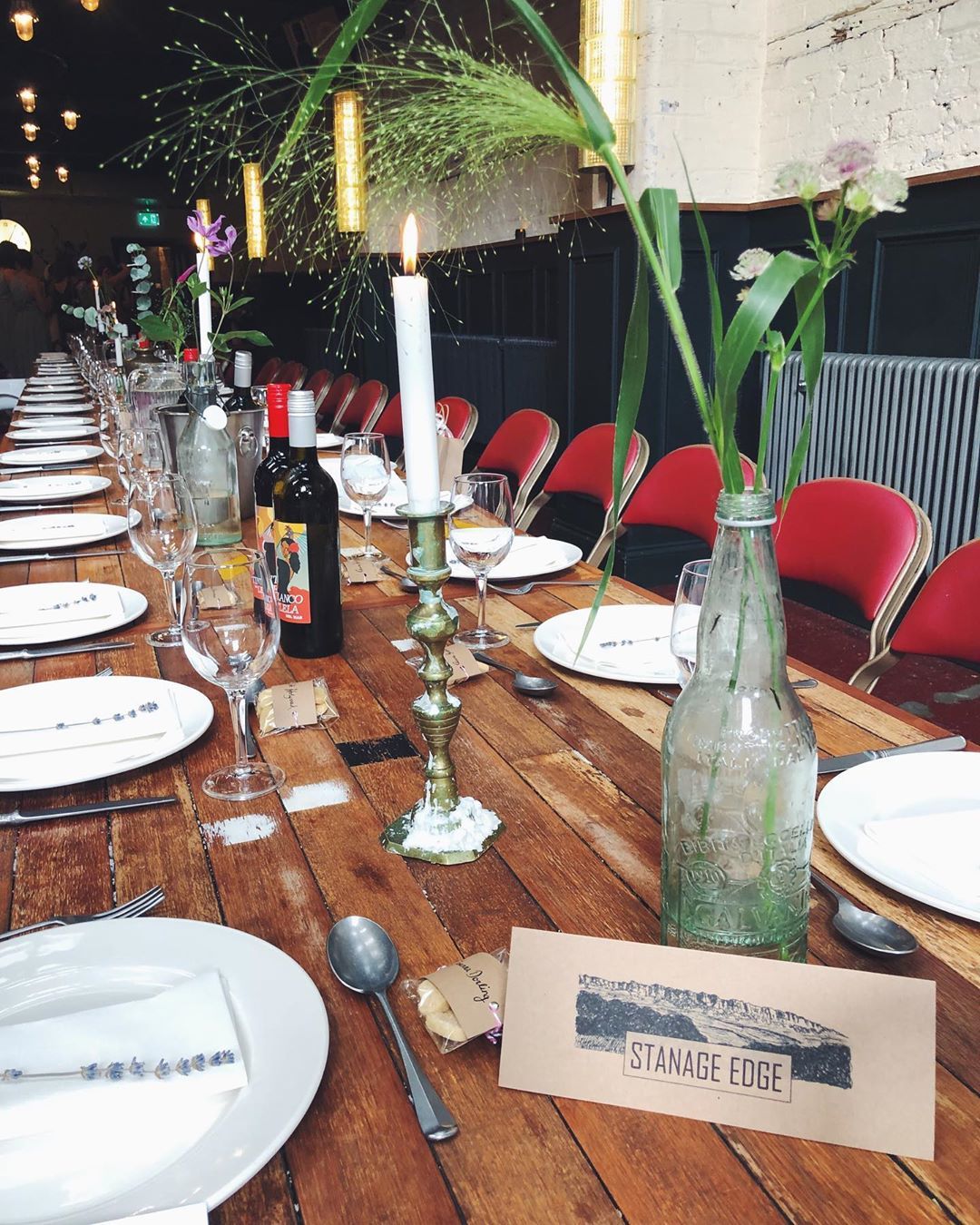 I came to the wedding of a good friend on Saturday and just wanted to say a huge thank you for the whole evening. The food was brill, the venue was beautiful and I had a fantastic time.
Alana Wroe - Wedding Guest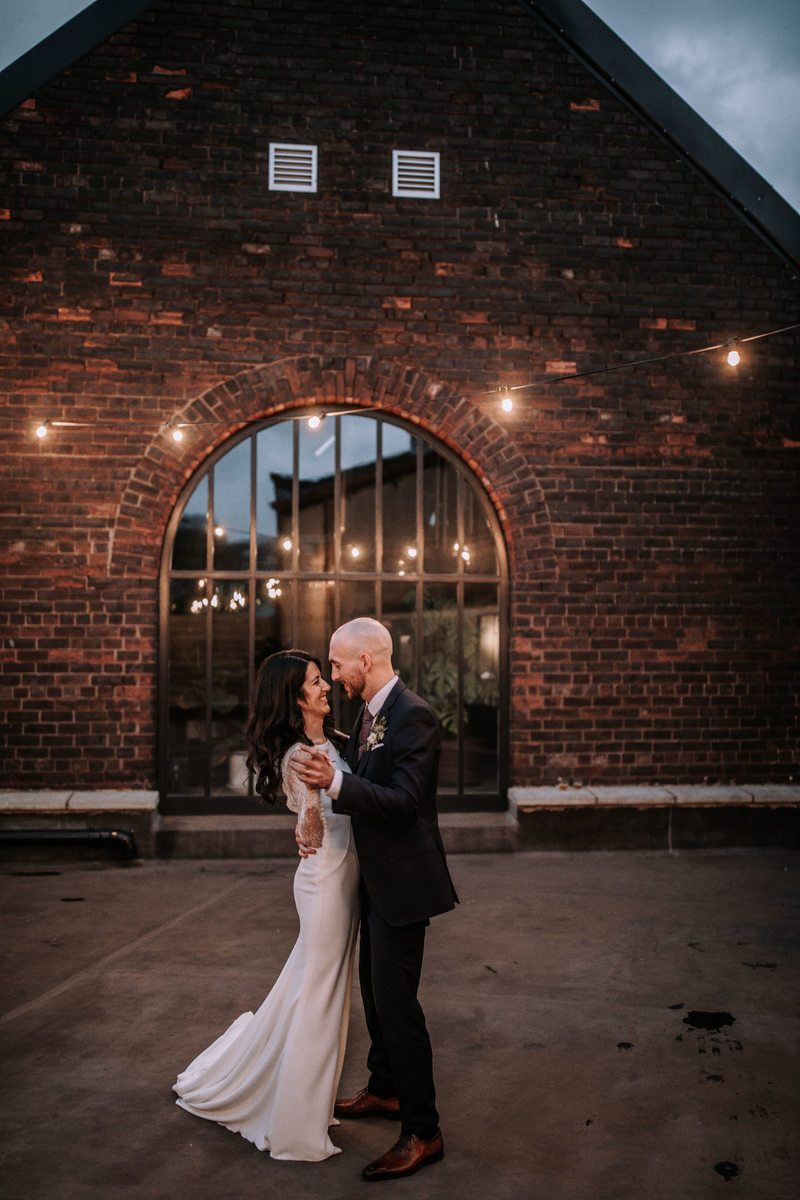 Our experience with The Chimney House & The Mowbray is ALL positive from the beginning to the end! We 100% made one of the best decisions by picking these two venues for our ceremony and wedding reception. Choosing the wedding venue is by far the most important element of the big day and picking one when you live abroad can be even more daunting. This was the case for us living outside of the UK, we chose Sheffield for the location as it is Sam's hometown and it ensured all of our family could be together, we were also lucky that the most amazing venue we had ever seen, yours, exists in Sheffield!
As soon as we came across you guys online, we knew it was exactly what we would like for our wedding day, aside from the two spectacular buildings and styling which we fell in love with straightaway, we met Lucy and Sally in our first consultations and we knew we made a really good choice here. The care and attention throughout is first class from them and their team, they truly want to create the most amazing wedding day for you. We were also in with a huge winner with The Mowbray kitchen, they are superb world-class chefs and all our guests including the fussiest - complimented the food on the wedding day. We are both into our good food and drink so this was a top priority for us, we chose The Laden table for our day and everything was delicious and cooked perfectly. We have been told by many guests that the apple crumble was the best they had ever tasted, and the meat and fish got lots of praises too! Our wedding cake was also baked by The Mowbray kitchen; it was just beautiful and also very tasty. Our music entertainment was from our own playlist and with the impressive surround sound system available it allowed us to have our personal style and tunes during the meal, and for the dancing party time.
We cannot recommend this venue enough, the kind professionalism and organisation plus the great modern and cultural taste overall allowed us to trust the whole day was going to be relaxing and thoroughly enjoyable, it really was so much fun for us and turned out to be the best day of our lives, and the wedding of our dreams!!!
Can't thank you enough, we wish we could repeat it all again, but we have our memories forever! Thank you for all your kindness and help.
Christina and Sam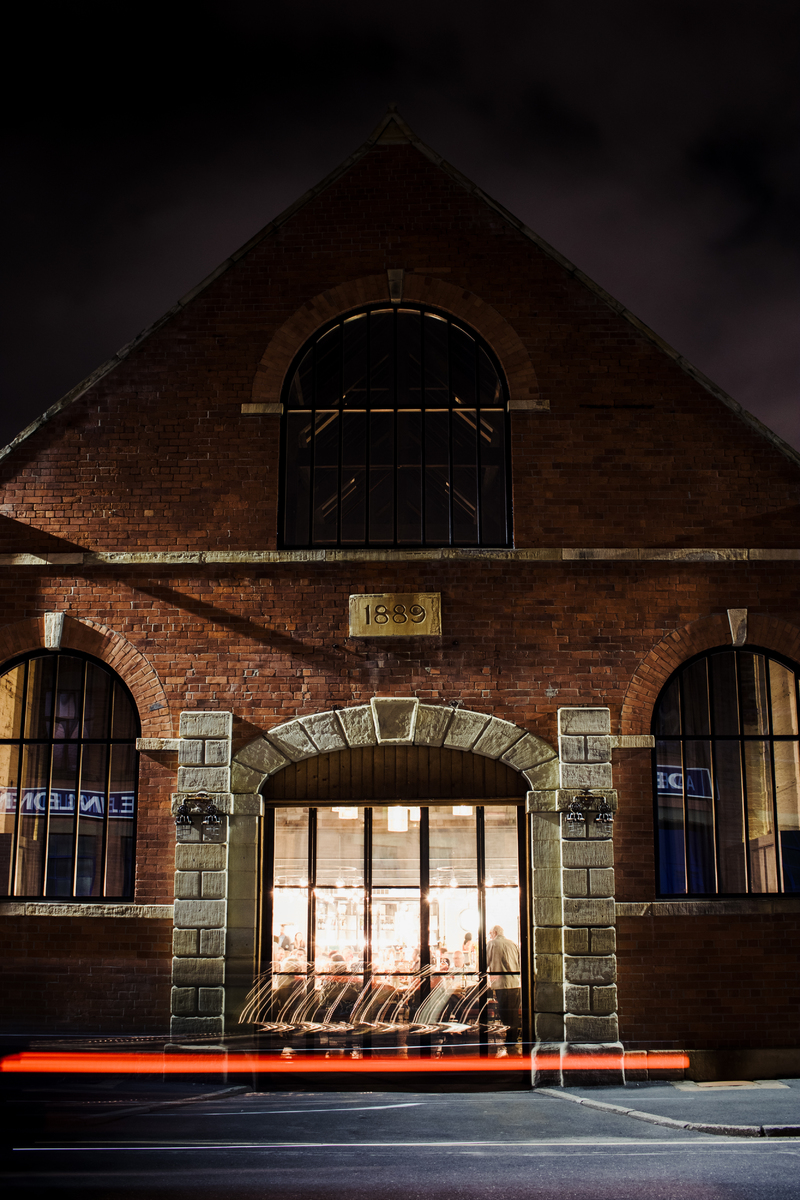 The Mowbray was a fantastic venue for our school prom. The unusual industrial venue made the experience totally unique and definitely provided our students with an experience that they will never forget!
The food was also of the highest standard that I have ever tasted at a school prom. We can't wait to go back next year!
Brad - St Bernards School Prom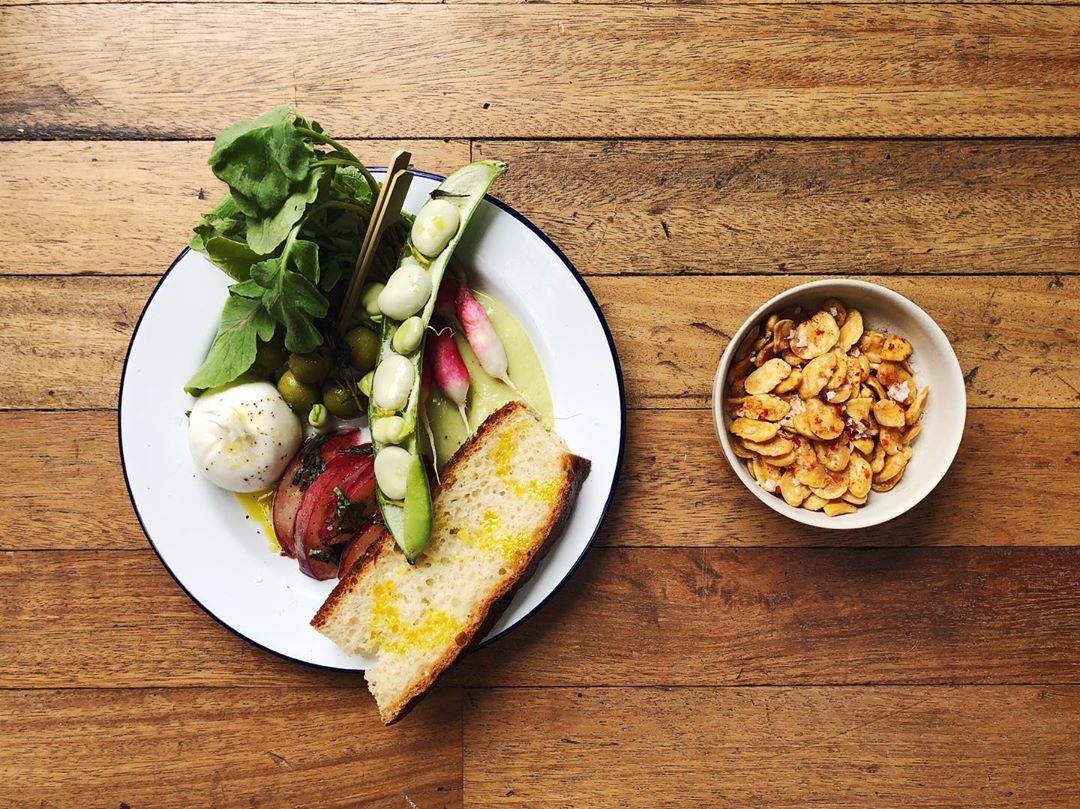 The most beautifully styled venue in Sheffield.

Great night at the summer drinks party last night - beautifully presented espresso martinis and snack plates which were so good they became the talking point of the evening - life needs more salted focaccia with 'avocado ranch'!
Scrumptious Sheffield - Summer Bar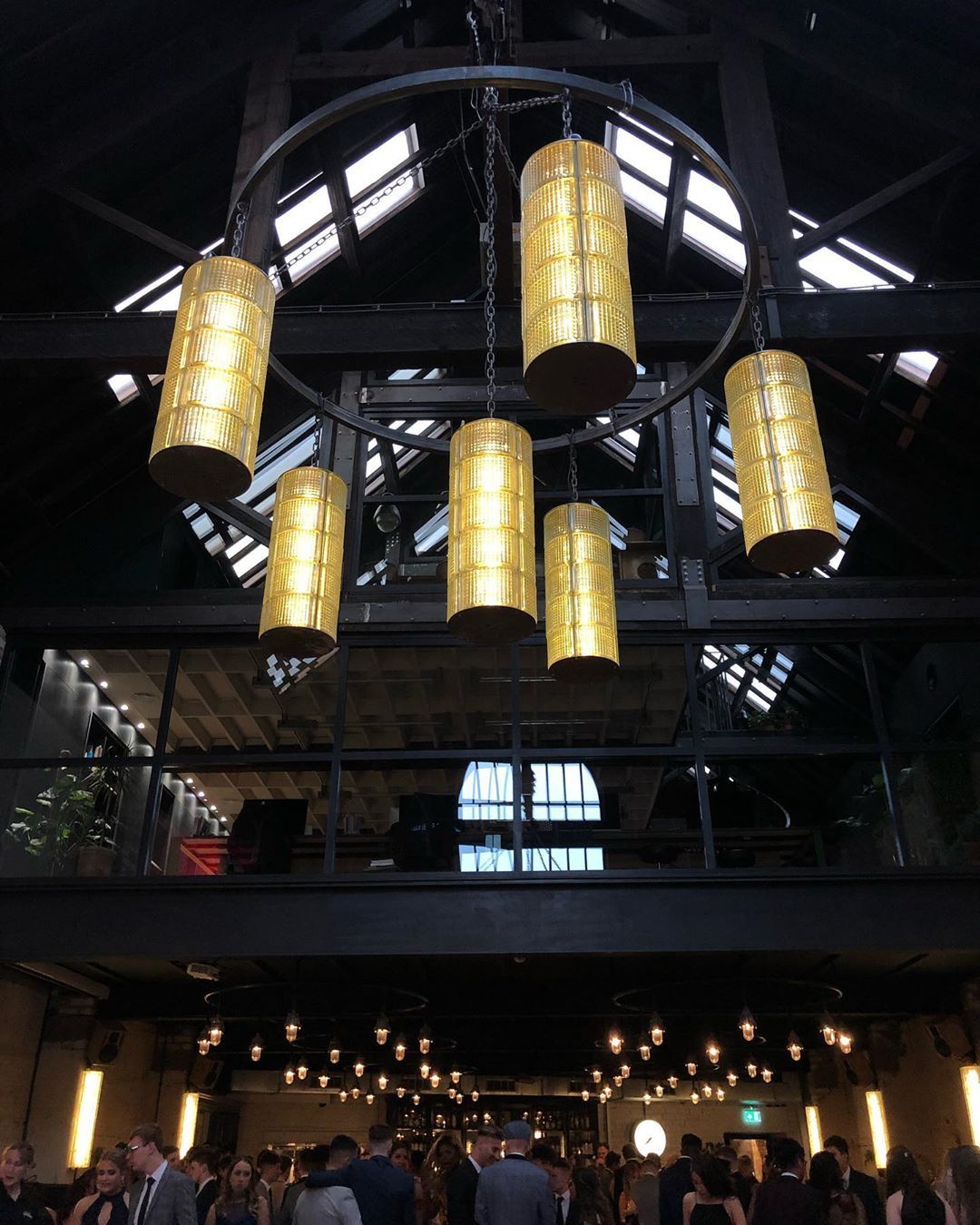 What an evening! Our prom at The Mowbray was easily the best prom we have had in a long time. The venue itself was modern and suited our needs perfectly, while the atmosphere was fun and exciting.
The students were up and dancing within minutes of arriving! The staff were accommodating of our needs with tours for our prom committee, dietary requirements and an amazing cocktail menu for the staff! The grazing table was incredible, a range of high quality burgers, wedges and pies to flatbreads, salads and dips.
It made such a change from other proms, seeing students keen to dig in to the food rather than wasting a 3 course sit down meal. The evening was thoroughly enjoyed by both students and staff, we are already looking forward to next year.
Jade - St Bernard's High School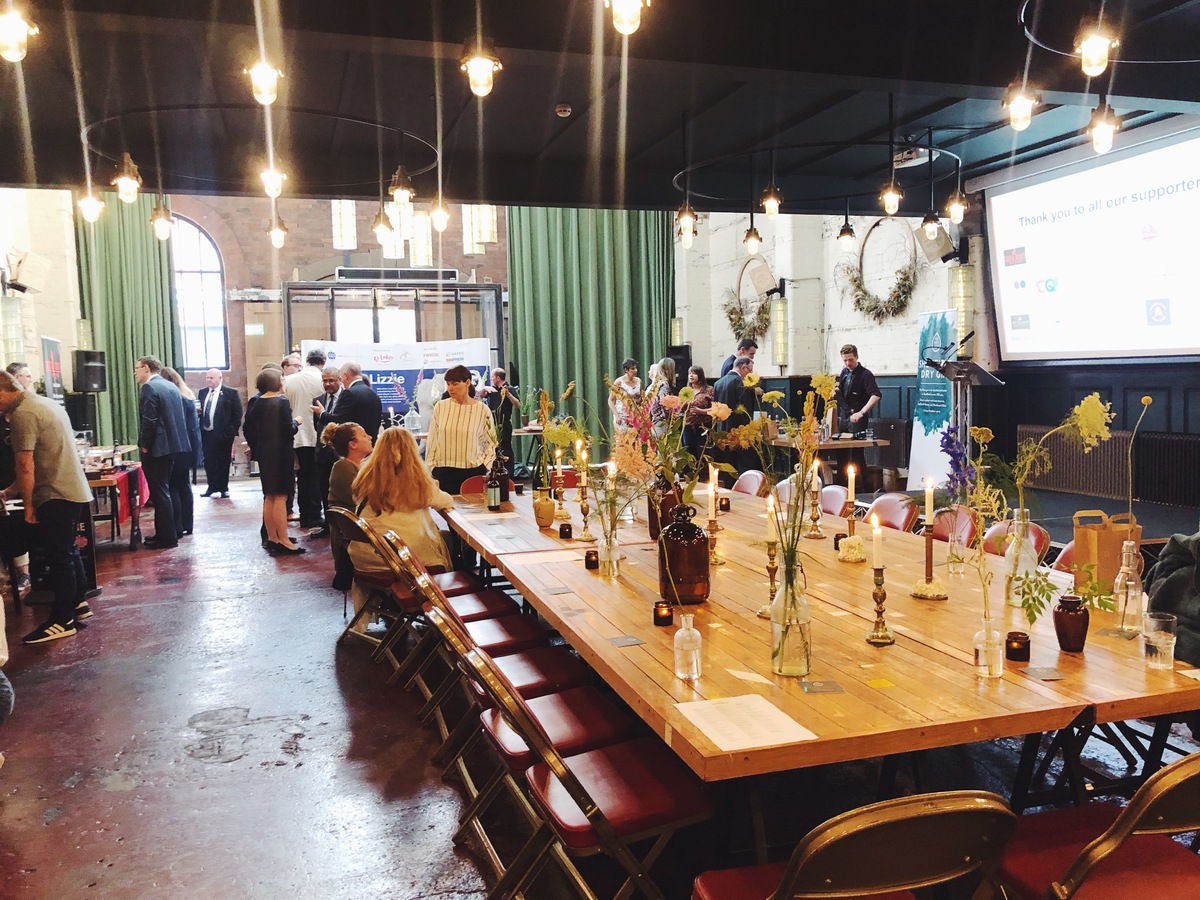 At Make UK we always look for event spaces with a difference and relevant to our sector – manufacturing. We couldn't have asked for a better space to host the Sheffield Makers Meet-up event in aid of the Master Cutler Challenge 2019.
A truly magnificent place steeped in manufacturing heritage. The attention to detail is not only found in The Mowbray itself.
The team are outstanding and they couldn't have done any more to help make our event the success it was. Thank you and we hope to be back.

June Smith - Make UK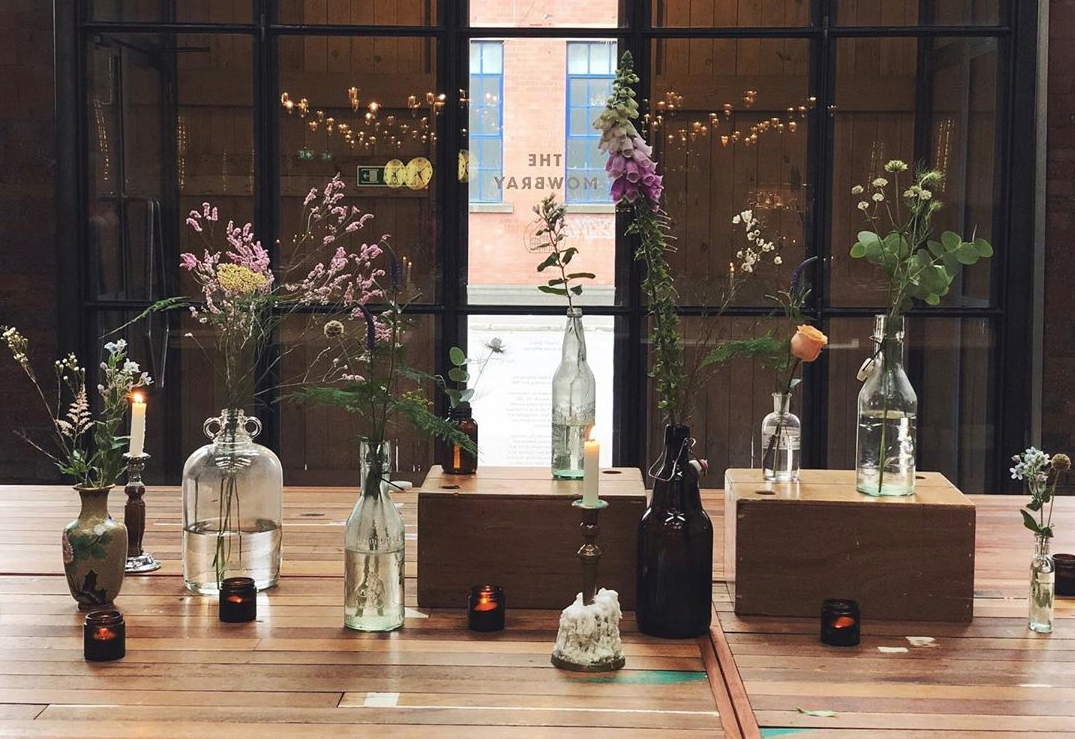 The venue was very different but in the best way! The night was not too formal, making it possible for everyone to relax and enjoy their evening.
The food was was delicious and offered a variety of choices to fit everyone's taste. Also the venue was perfect especially for photo opportunities as it as it was beautifully set up
Maisie Vera - Y11 - St Bernards School Prom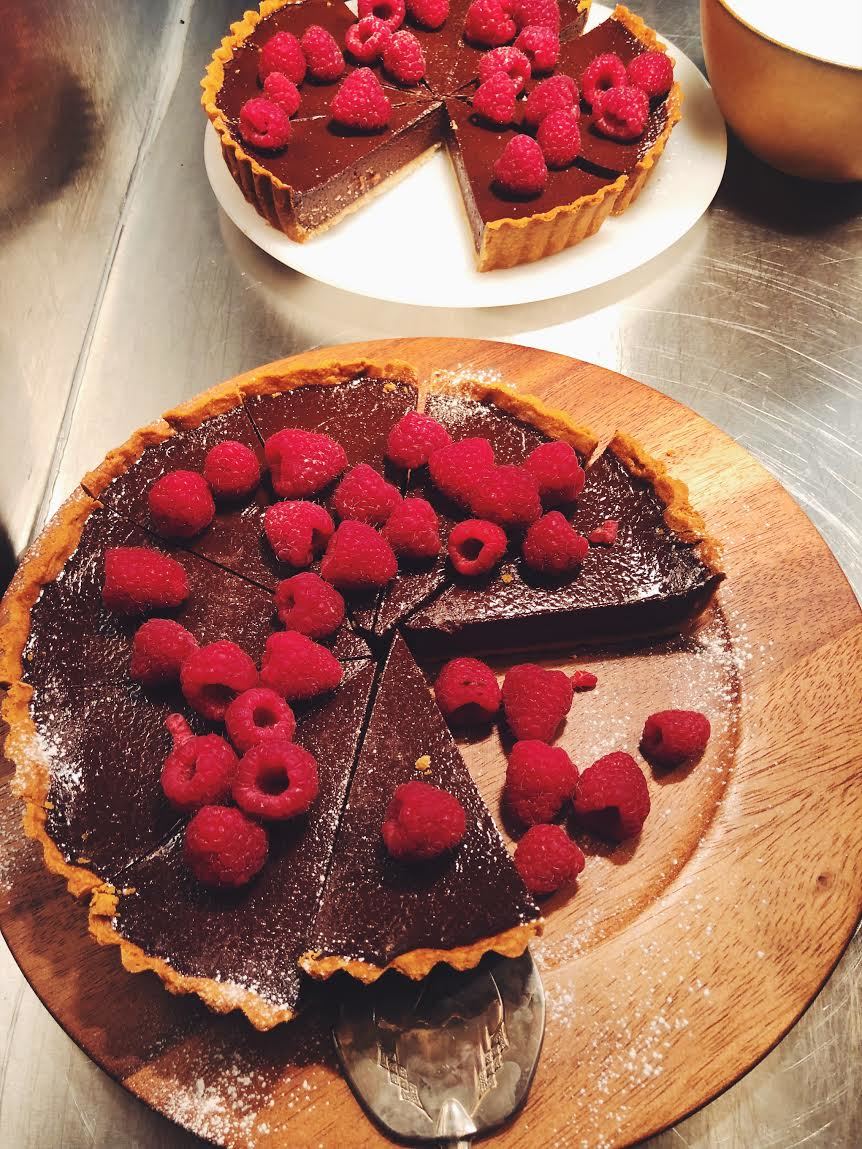 I was a bit apprehensive on how the grazing plates would work with us not knowing anyone else but everyone was so friendly and it gave the whole night a great buzz! (Also there was so much food to go round that it never led to the awkward moment on fighting over the last chip)

The food was absolutely superb in its presentation and taste!

Loved that the weather was nice enough to enjoy a drink on the terrace too. We're already booked onto another event and can't wait!
Laura Gardner - Steak Night Supper Club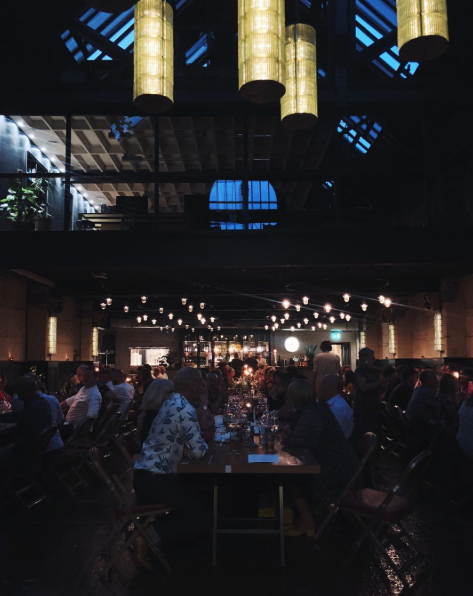 We had a fantastic time, the food was excellent, not just the steak, but the bread was wondrous and the extra portions of chips were most welcome.
A big thank you to you and your staff, we are already looking into another visit. Keep up the good work, you deserve all the success.
Matt & Jo Spencer - Steak Night Supper Club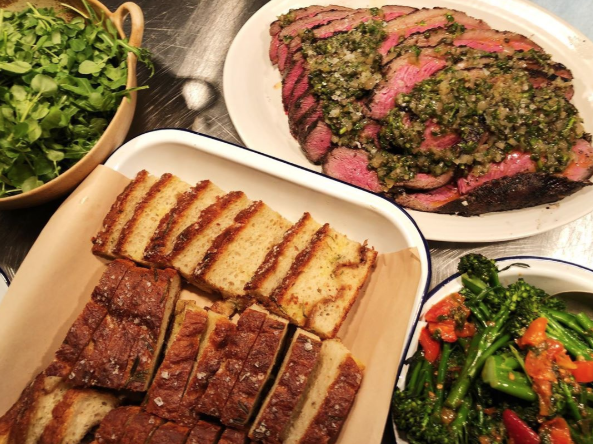 Kate and I would just like to say how much we enjoyed ourselves last night. The food was first class and the room and atmosphere just right. It is certainly a good concept you have there and everyone seemed to be having a good time.
Hamish Ogilvie - Steak Night Supper Club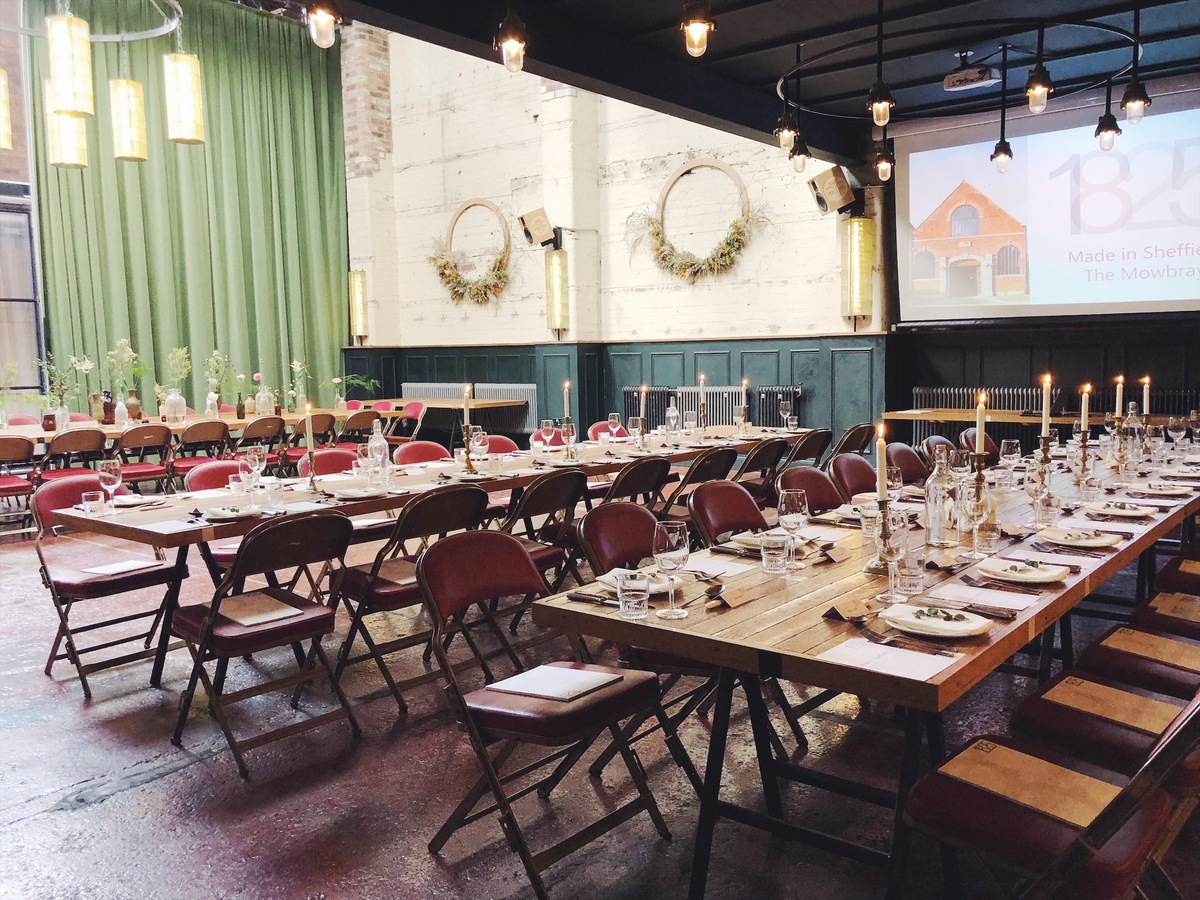 We held an event at the Mowbray for our clients… thank you to all at The Mowbray for making it a special event!
The food, drink and service was first class and a lot of our clients commented on how inspirational the actual building was, especially around the history and its reconstruction. Sally Hubbard gave a short speech about the history of the venue – I would recommend The Mowbray to anyone holding an event here in future.
All in all a fantastic venue. Thank you.
Martin -1825 Financial Planning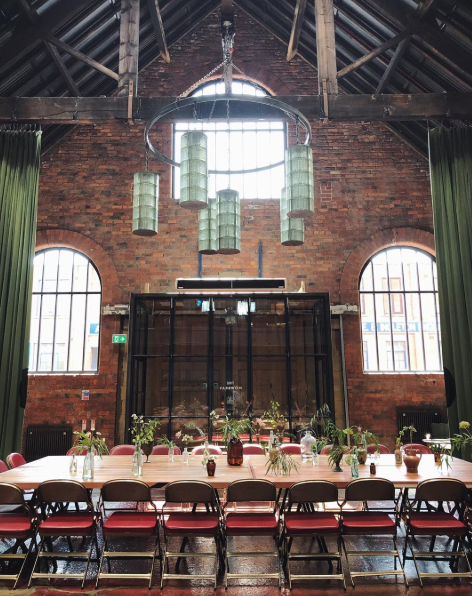 Just wanted to say a massive thank-you on behalf of all who attended the away day yesterday.
You and the rest of the Mowbray team did an amazing job, and everyone was thoroughly impressed by both the venue itself, and the amazing hospitality that went with it.
The food was exceptional, I hope that showed with the minimal leftover!
Thank you from all of us.
Rhiannon Ball - CCP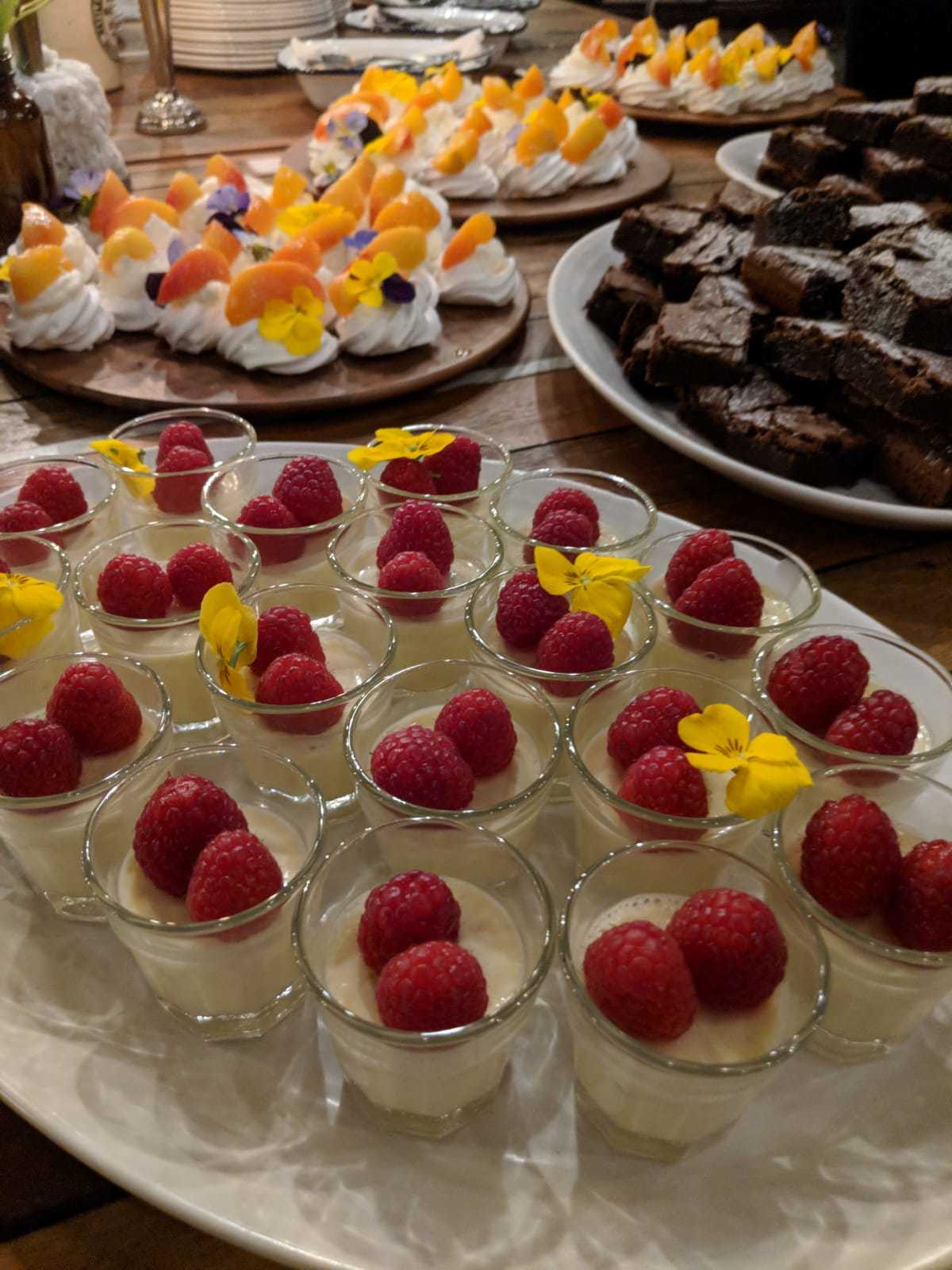 The Mowbray team hosted my 40th birthday recently. I cannot fault anything about the evening. The venue was spectacular, the room setting meticulous, the food perfect (with our various allergies and dietary requirements catered for seamlessly and thoughtfully) and the service very friendly.
The whole evening went beautifully and so many of my family and friends have commented on how wonderful the venue and food was.
I cannot recommend the Mowbray highly enough if you are looking for a very special venue for your upcoming event. I had a truly memorable and special evening, thanks to the team'
Rebecca Fielding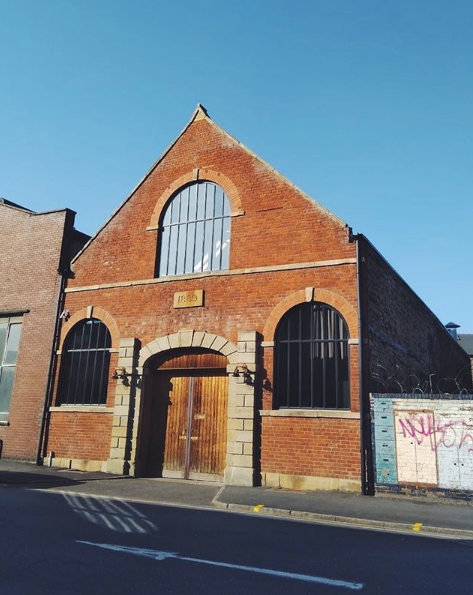 This year the Paediatric Endocrinology Team at Sheffield Children's Hospital held the first National DSD forum at the Mowbray. The delegates were very impressed with the venue and the quality of the food. The staff were very helpful in helping us prepare for this event and were on hand during the day to deal with any requests.
I would recommend the Mowbray as a novel and inspiring Sheffield venue for future meeting.
Sheffield Children's NHS Trust
"Outstanding food....fabulous cocktails....terrific music....great night!"
Barbara MacDougall
"That Amalfi tart was bl**dy delicious!"
Nuala Foster
"Yummy food! Thanks for a lovely supper!"
Anna Steel
"The food was unreal!"
Chloe Jeffcock
"The food was delicious, we had such a lovely night, thank you again!"
Helen Hancock
'We loved it!"
Grace Leigh
Italian Canteen - Supper Club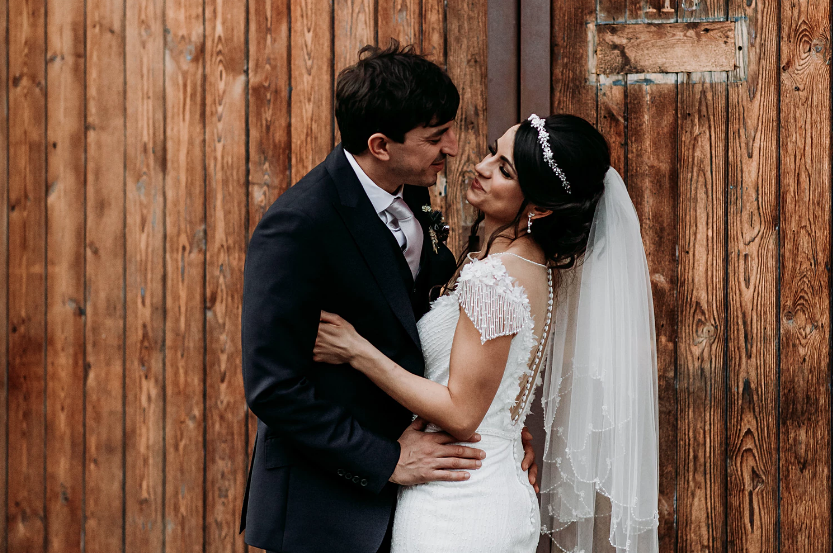 We can't recommend and thank the team at Mowbray enough! An extra special thanks to Lucy and Lu! We planned our wedding in 10 weeks and they made sure the planning ran smoothly and nothing was too much for them!
We couldn't have asked for a better wedding, the day ran perfectly, the venue was stunning and the guests said the food was some of the best they have ever eaten (we will certainly be coming back to eat at one of the Supper Clubs) - thank you to the incredible chefs!
On the day all the staff worked non stop to ensure all guests were happy and everything was going as it should.
We wish we could do it all again- thank you from the bottom of our hearts. BEST PARTY EVER!
Felicity & Pete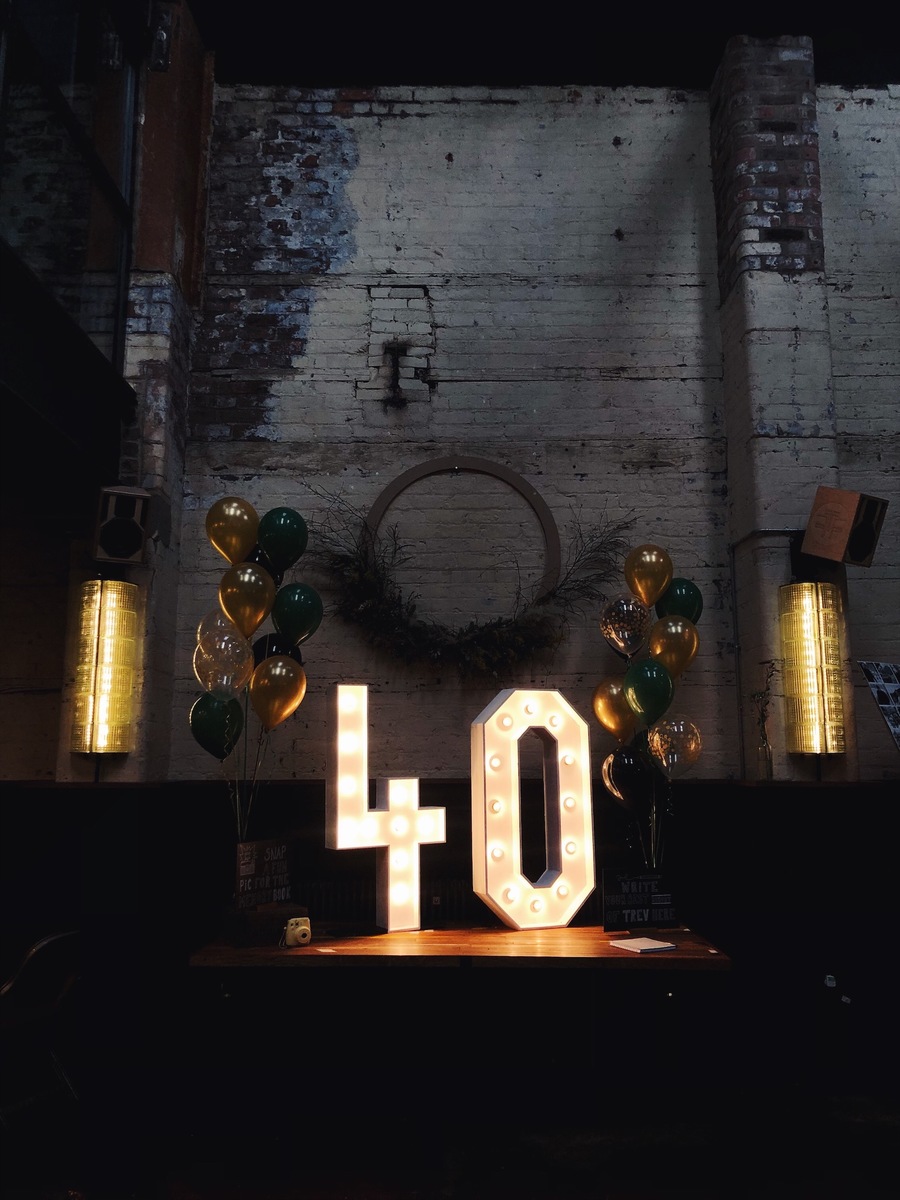 I attended the Yoga event at the Mowbray in January, I instantly fell in love with the place and knew that it was the perfect venue to celebrate my husband's 40th to host a surprise party. The attention to detail was exquisite and I made the booking that day.
My husband then went to an event at the Mowbray the week before the big surprise, and when I asked him how it was, he said "We must find an excuse to have a party here" I was worried at this point that a detail had slipped but when I saw his face on the night I knew I had pulled it off.
The party was beyond amazing, the ambience, the food and especially the staff and attention our guests received, people were commenting all night about the place. The staff listened to what I wanted and executed it. I feel privileged to be able to say we have had an event here and would not hesitate to recommend or even find another excuse at some point in the future to do it again. In the meantime we will mostly be found at Supper Clubs.
Katy Moss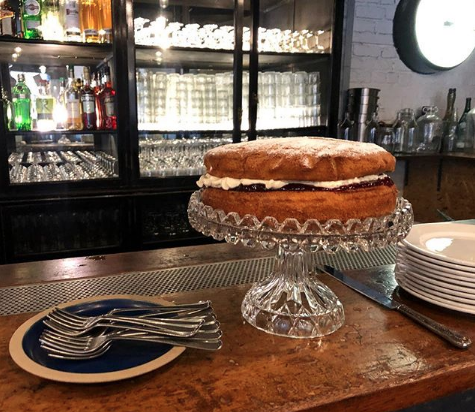 The meeting on Wednesday night was one of my favourites I have ever organised. The venue is spectacular and worked so well for the small afternoon group of 12 and the larger evening group of almost 50.
I cannot fault the food – so much so that I am determined to bring everyone I know back to sample the cooking at the earliest opportunity.
The main memory that will stick with me, however, is the helpfulness and attentiveness of the staff, which when running a high stress meeting meant I could concentrate on my tasks knowing that everything else would be arranged to the highest standard. It genuinely made it a pleasure to be there knowing that this one will be remembered by my customers for years to come.
Martin - Thea Pharmaceuticals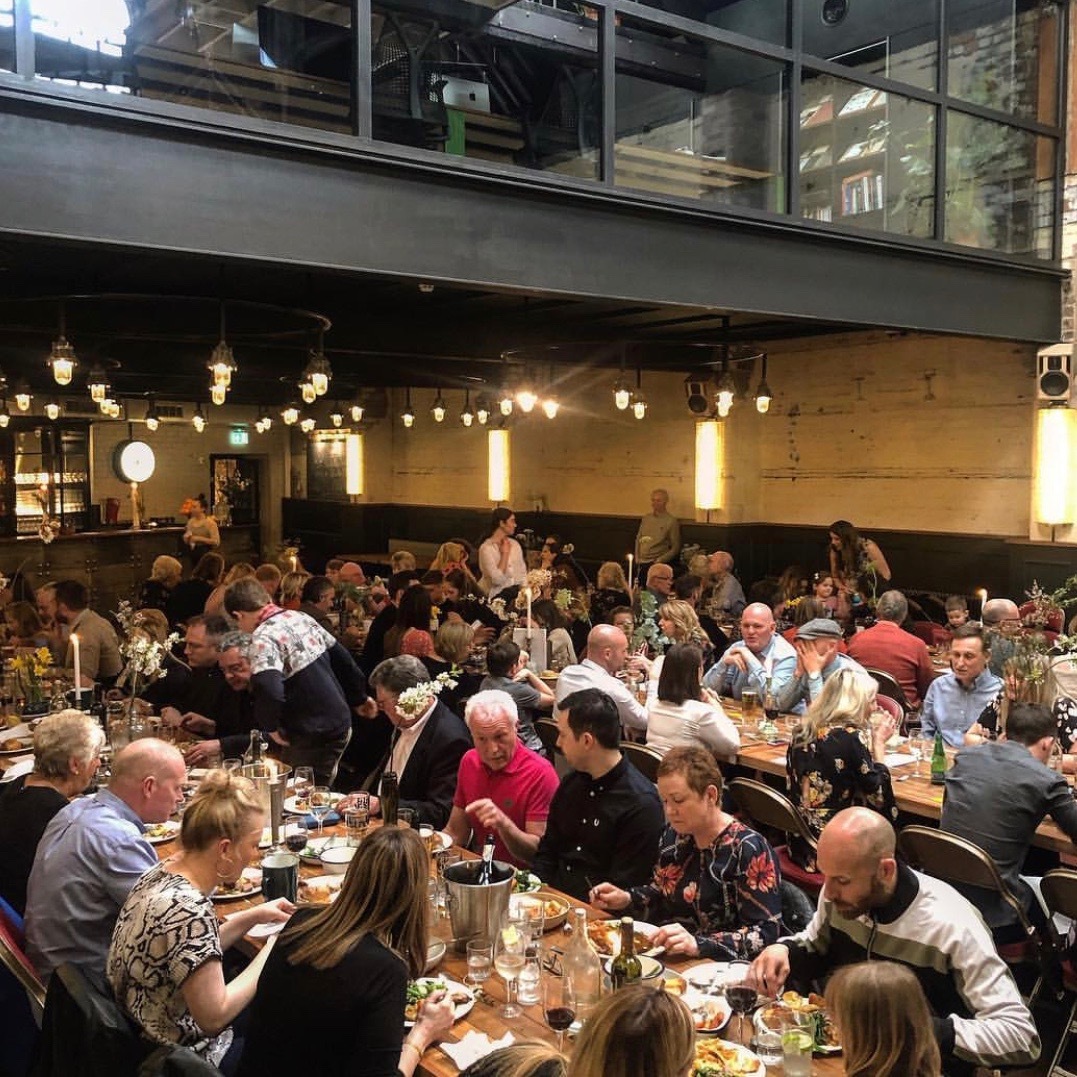 "Awesome guys. Truly."
Dave Cooke
"The Mother's Day roast was amazing! Will definitely go back for future events!"
Anna Lawless
"Everything about it was beautiful. Best roast EVER!"
Sam Beckett
The Mother's Day Roast - Supper Club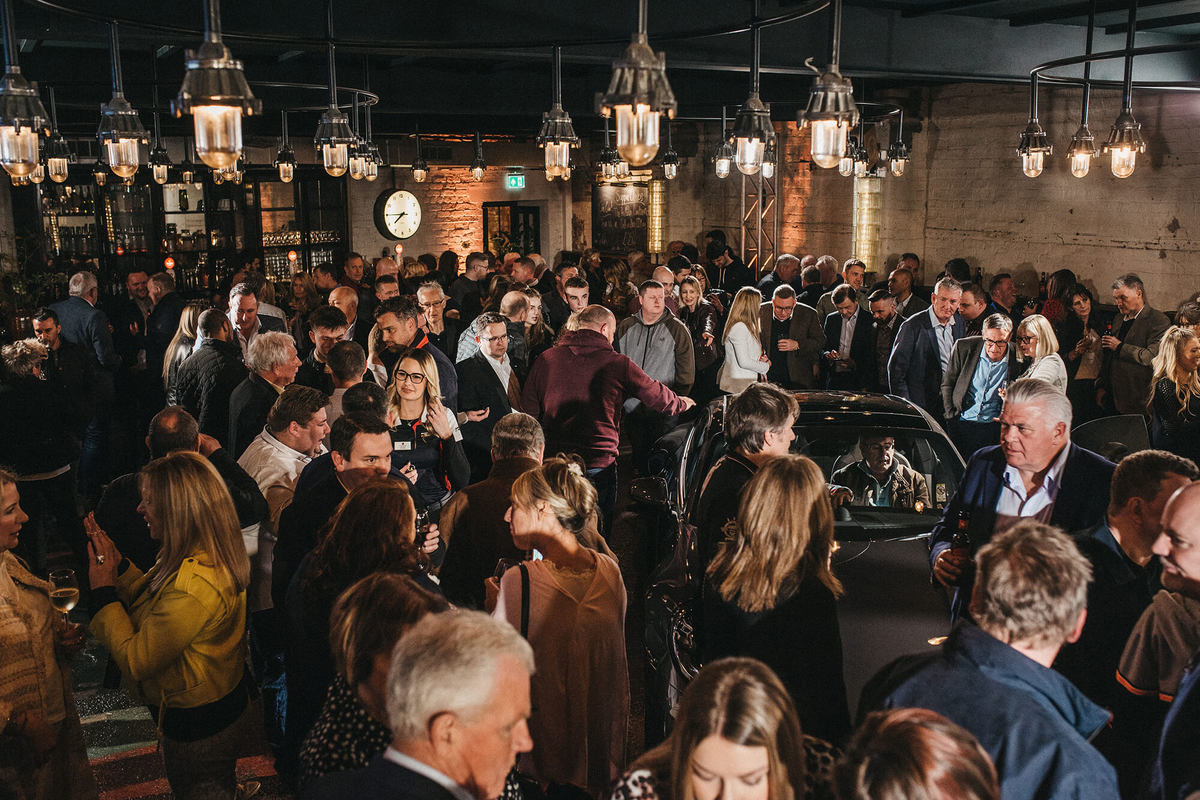 I wanted to write to you personally to say a huge thank you from all of us at Porsche Centre Marketing Services. As you know this event was the first for Martine and I as an off-site event. From the moment we walked in through the door we were made to feel so welcome.
It was an absolute pleasure to work with you on this event. I know that James and Matthew and Jonathan from head office, were super impressed with the event that we created.
You have been nothing but professional from the outset – dealing with the budget and the change of date, mirroring our catering requirements, derigging an entire workspace, looking after our cars and kit overnight, organising stewards and car parking facilities – all so calmly.
Porsche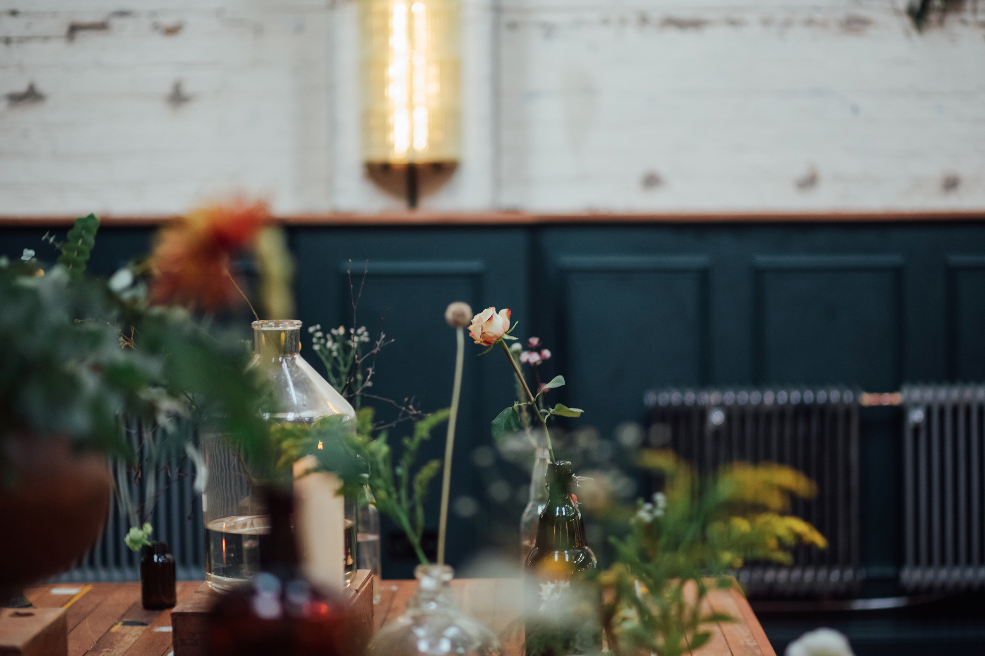 The Mowbray was a brilliant venue to host our research centre's Away Day. It was beautifully (what gorgeous flowers!) set up with break out spaces for our attendees, along with plenty of materials and an extensive selection of teas/coffees provided for our discussion. The staff were really helpful and attentive over the course of the event - from planning and the day itself. Everything ran smoothly and according to plan. The highlight was having lunch - the food served was absolutely stunning, our participants are still raving about it! Would definitely recommend The Mowbray, and return for our next event.
The University of Sheffield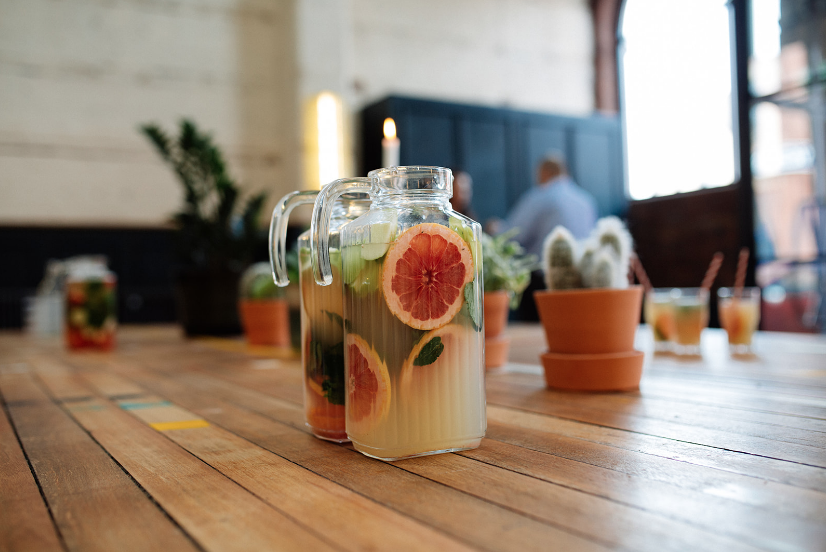 I just wanted to say a massive thank you to you and all the team at the Mowbray who ensured that we had such a wonderful couple of days this week.

Nothing we asked was too much and we were made to feel right at home while we were with you. The space is stunning, the facilities are fantastic and the food was incredible, but it is really your personalities that make the Mowbray what it is; truly special!

I very much hope we'll come back and I'm looking for an opportunity to do exactly that!
Tom - Insight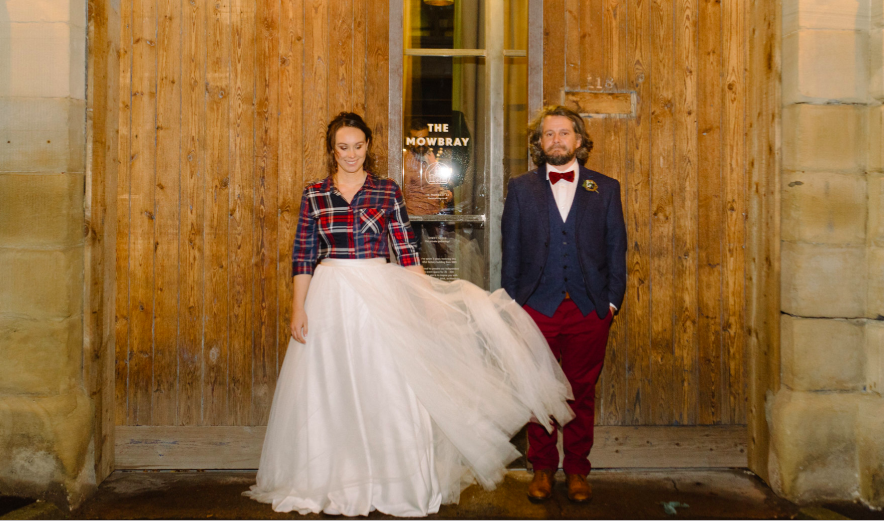 I had been following The Chimney House on Instagram following an event we attended and I had fallen in love with the enchanting corners, soft romantic lighting of the candles, rustic tables and natural decoration. It was simply beautiful. Our family friends got to sit round the most stunning tables sharing the most wonderful food. The food served was out of this world we received so many fantastic reviews from our guests. We had several dietary requirements all which were met with the most amazing taste and textures.
To the chefs who worked so hard, you made our day perfect! The food was such an important part of our wedding and it was more than we could have imagined. Guest have even tried recreating the flavours of sharing table back at home. The quality of food and being sourced locally satisfied our need to support local businesses and showcase what Sheffield has to offer.

The Chimney House is such a special venue and we are so grateful to have celebrate our wedding here. Lucy was exceptionally helpful, her communication was fantastic and we cannot thank her and the staff enough for making our day 'our day'. Lucy also introduce us to the uber special and industrial Mowbray to accommodate our evening guests.

The Mowbray offered a big space for our 160 evening guests to sit, sing and dance. The quirky industrial vibe continues here at The Mowbray steeped with the history of Sheffield. The Mowbray was stunning and we received wonderful comments from our guests, from the deep green velvet curtains to the beautiful wooden tables. The decoration at The Mowbray was elegant and natural alongside the rustic raw walls, it is a such a stunning place, not like any venue I have seen before. We opted for wholesome and hearty food for our evening guests and had pie and pies, which was delivered again most perfectly by the chefs.
Lucy & Christopher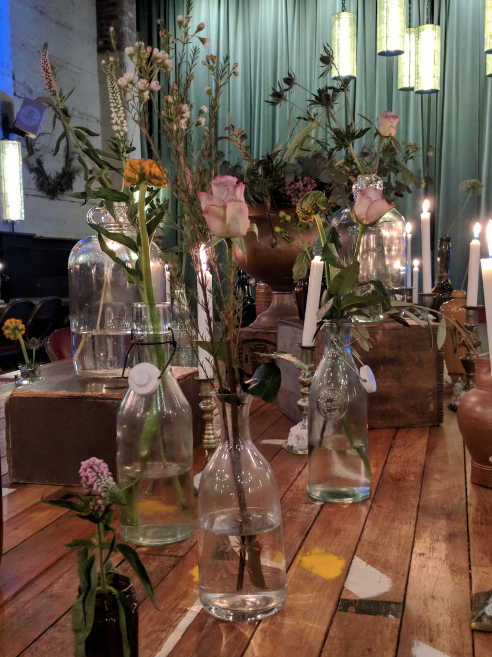 I had such a great time, it was brilliant. The Mowbray looked stunning, it was perfect and your attention to detail meant that everything ran smoothly. All the staff were very friendly and helpful. Thank you for all the effort you went to, it was a brilliant party.
Felicity Paling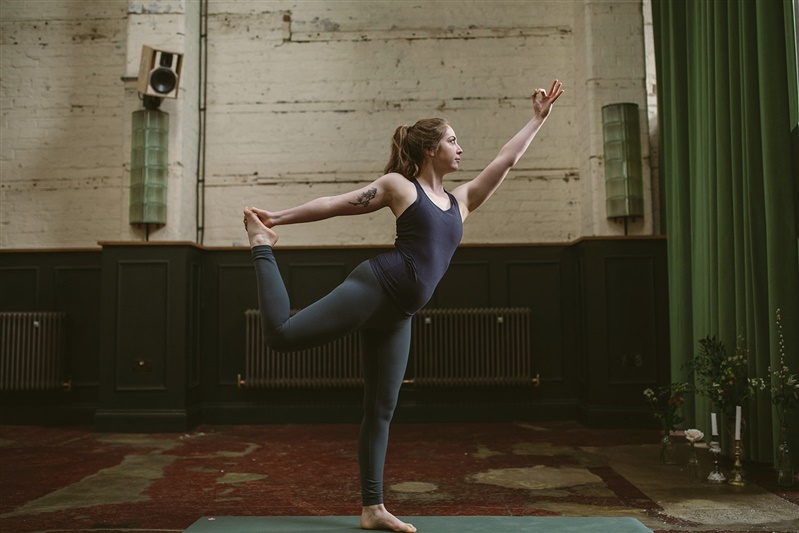 The Mowbray was everything I wanted in a venue for my shoot. The light was spectacular, and the textures of the building and interior add another dimension to the shots. We were lucky enough to use the terrace which inspired some unexpected photographs. We were, of course, warmly looked after and I felt totally at ease from beginning to end.
Hannah Siobhan Yoga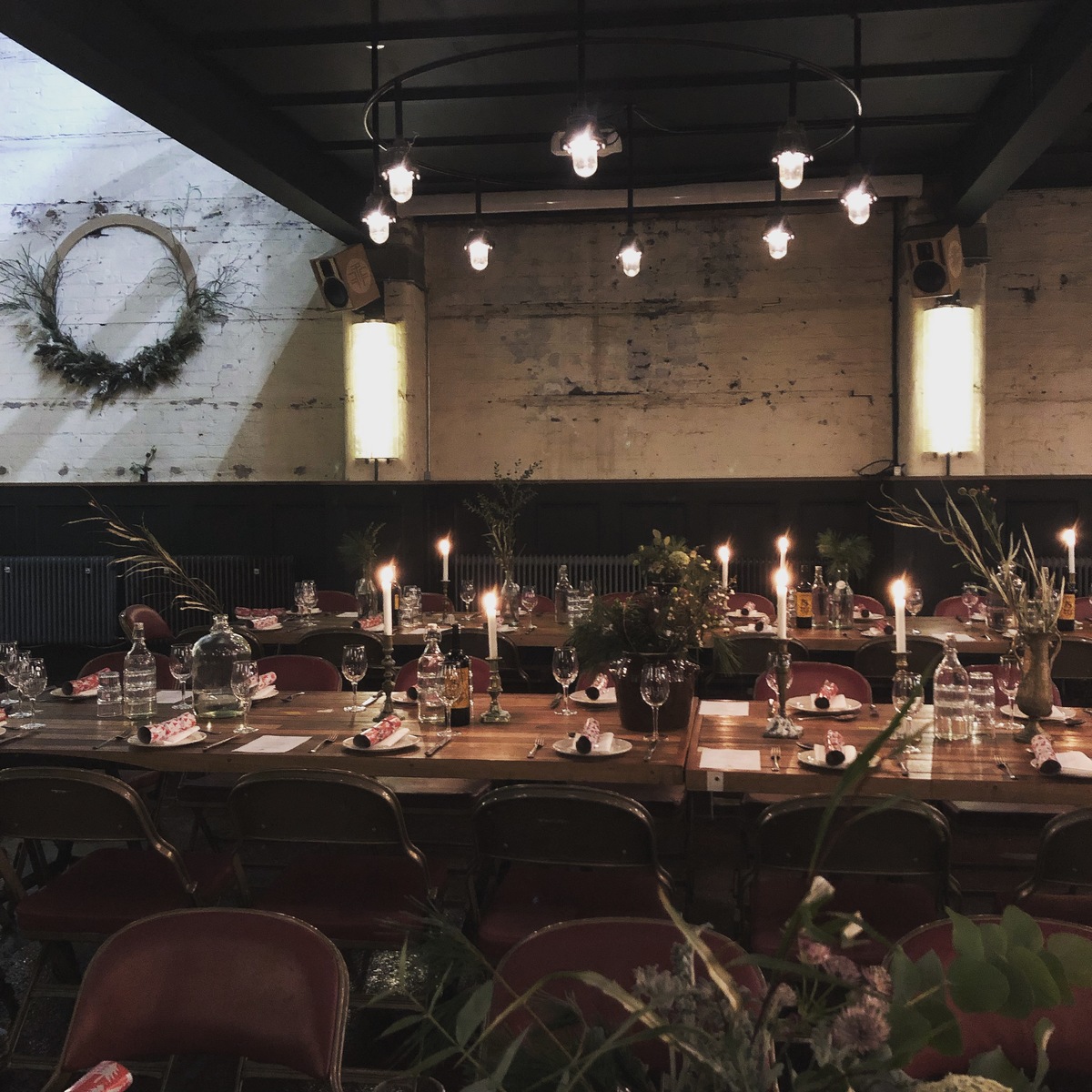 We booked our 'End Of Year' party at The Mowbray and had the most wonderful time.
The venue is beautiful and the tables were laid out to create the perfect festive feast. The food was wonderfully presented and tasted delicious. Lucy and the team had no problems catering for any dietary requirements that we had.
We would definitely come back again for other events we are planning for next year.
Thank you to Lucy and the Mowbray Team for making it a night to remember.
MINDBODY Ltd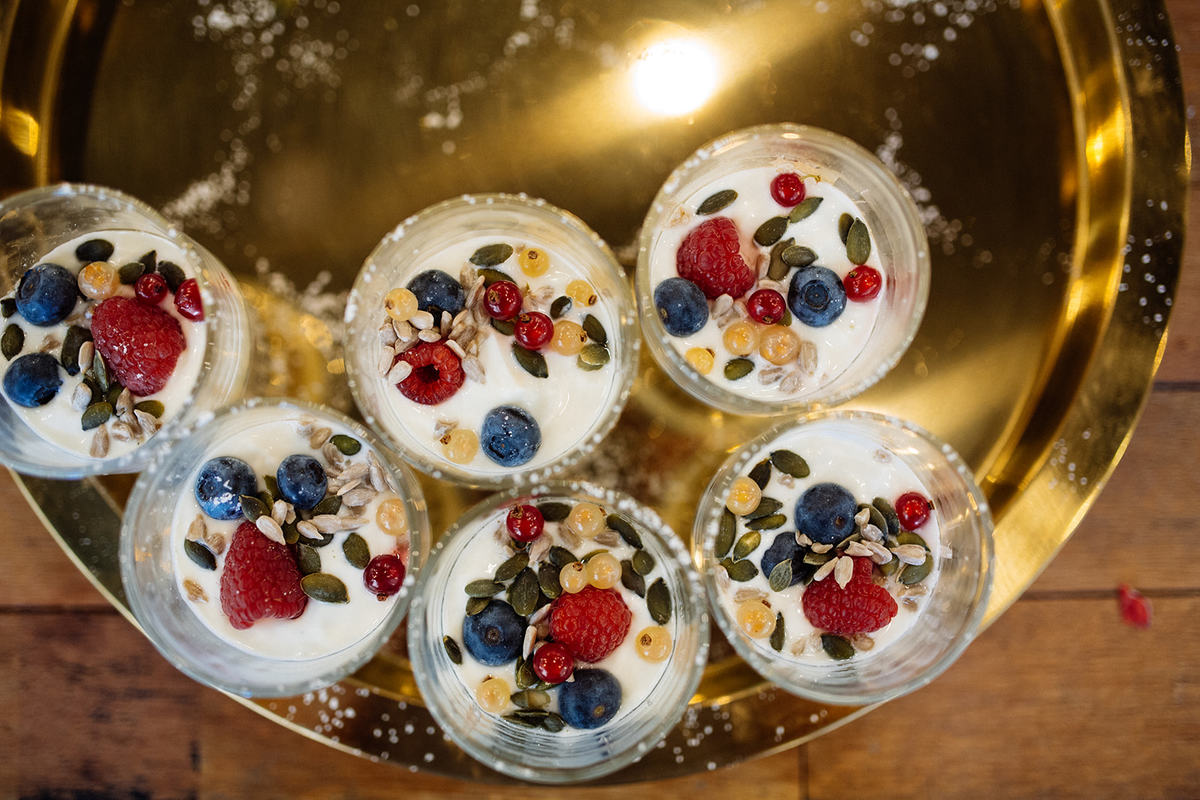 I've been here today for a work event and the space was brilliant!
Could be used for anything & looks ideal for a birthday/wedding. We had breakfast, lunch and refreshments & they were able to cater for everyone with dietary requirements (gluten free, vegan, veggie) would highly recommend!
Vanessa Kirkby-Firth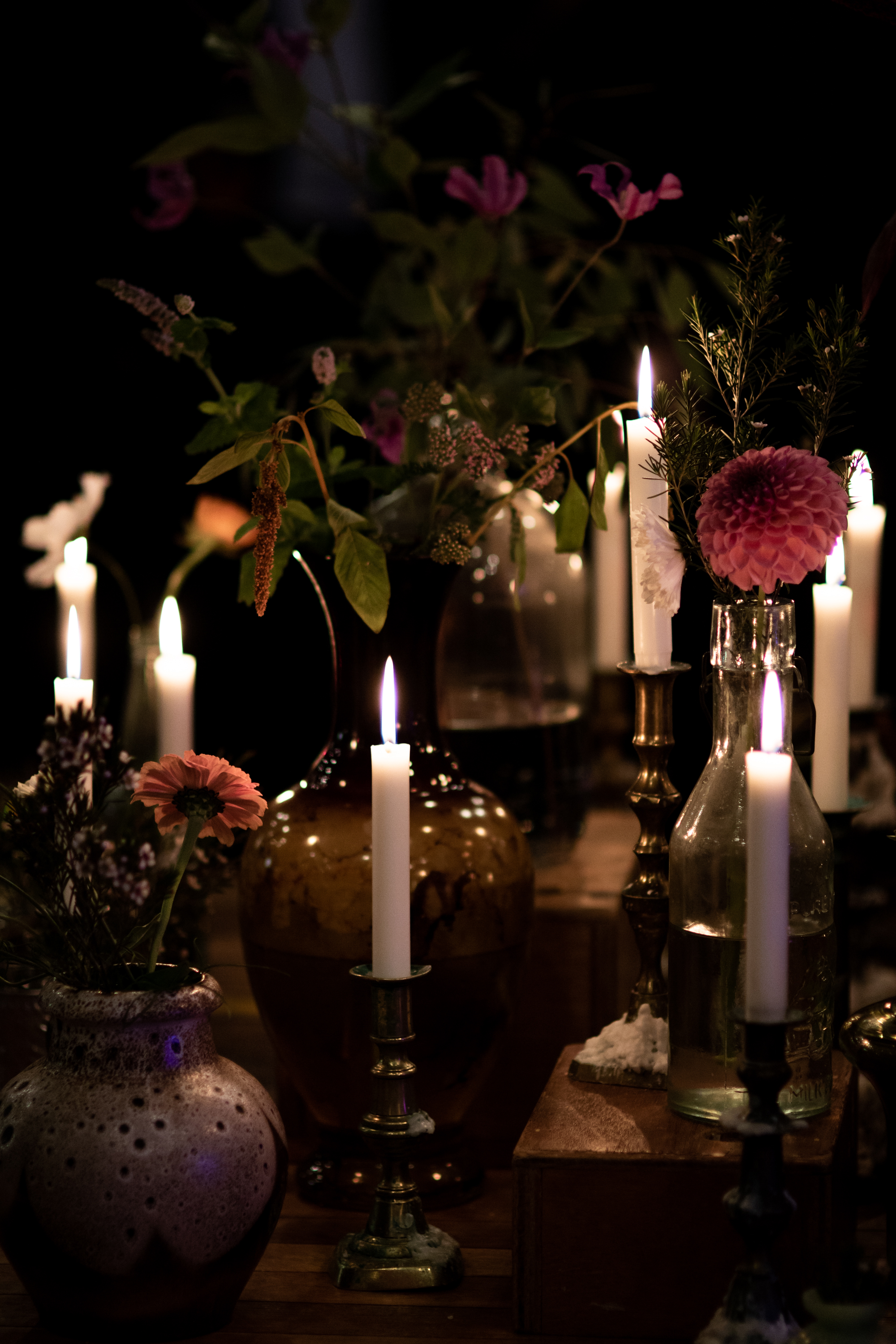 Sally, Lucy and co effortlessly fed and watered (mainly gin based!) 150+ people all night at our Coda party and in the most beautiful setting!! Thank you so much we will be back!!
Ps had so many positive comments about the night including the burgers
Coda Architects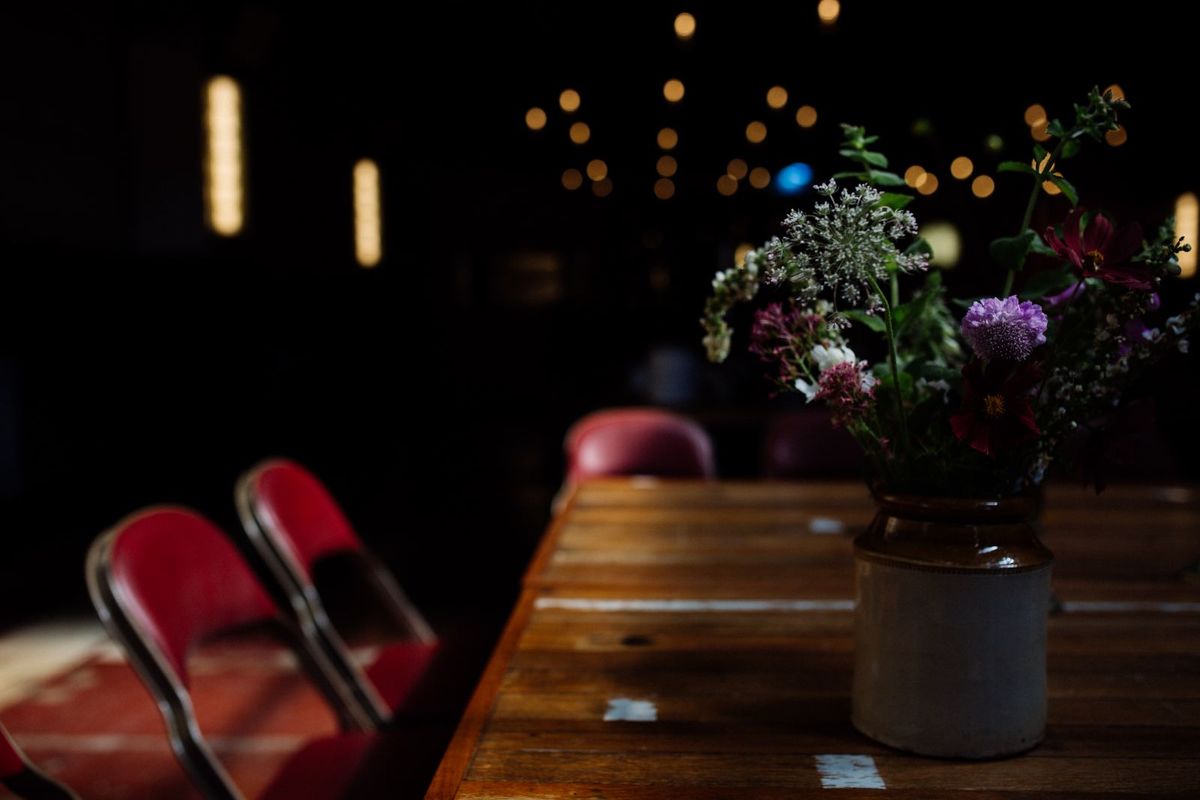 I just want to say thank you for all that you did. The event was a great success and we had so many compliments on the food. You took care of every intricate detail, the service was fantastic, and the place looked incredible on the night. Thank you, thank you!
AMRC with Boeing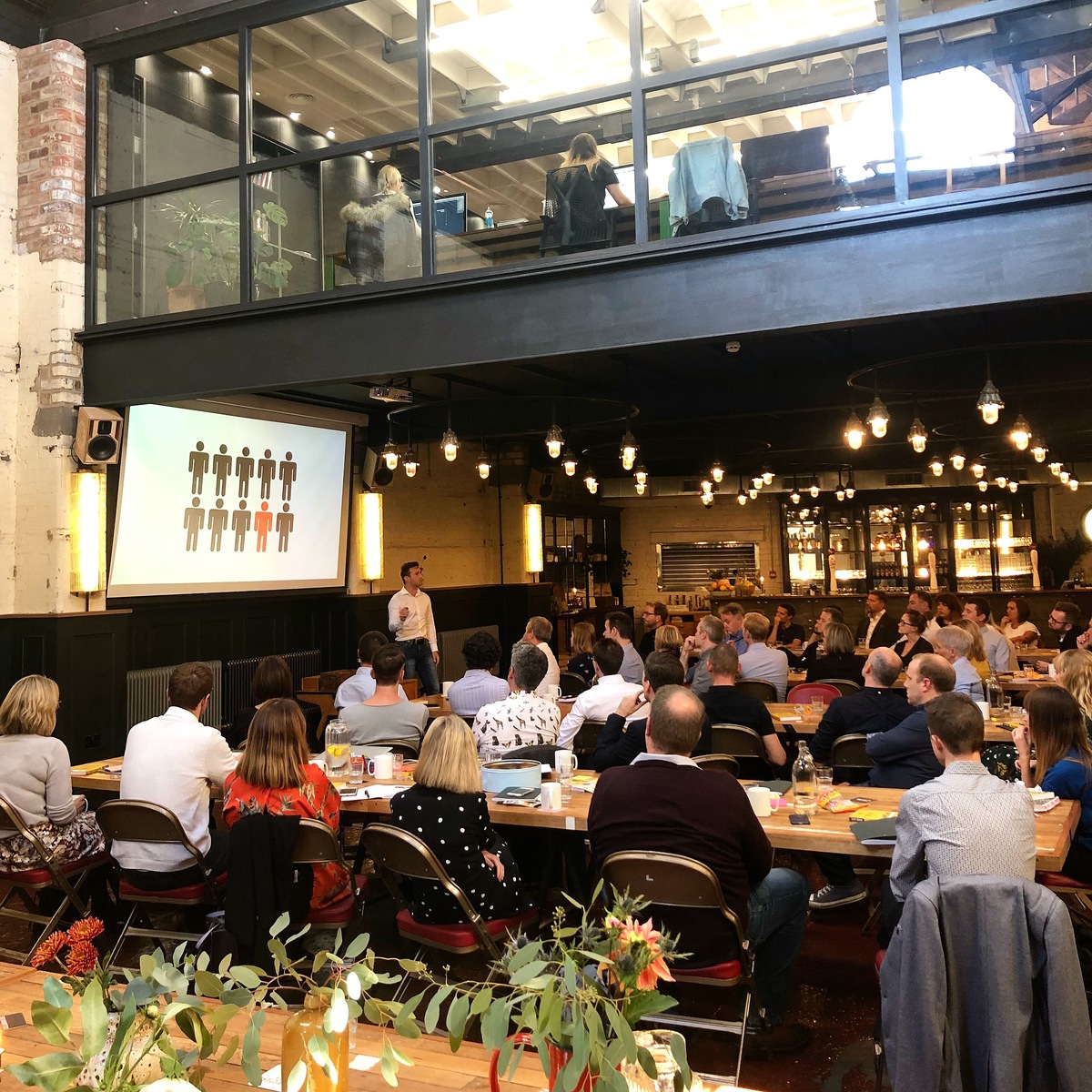 The Mowbray was spot on from start to finish. Which is all the more impressive given it's a fairly new venue. We've held many similar work events over the years and it's hard to remember a better one, both in terms of the management of logistics and delivery of a truly delightful experience. Everything ran exactly to the schedule we provided, was in exactly the places and times we expected and worked as it should; yet it appeared effortless. The service was impeccable and the food stunning – we've had so many gushing compliments from the team. All in a knock out building that felt like home. An absolute triumph.
Jaywing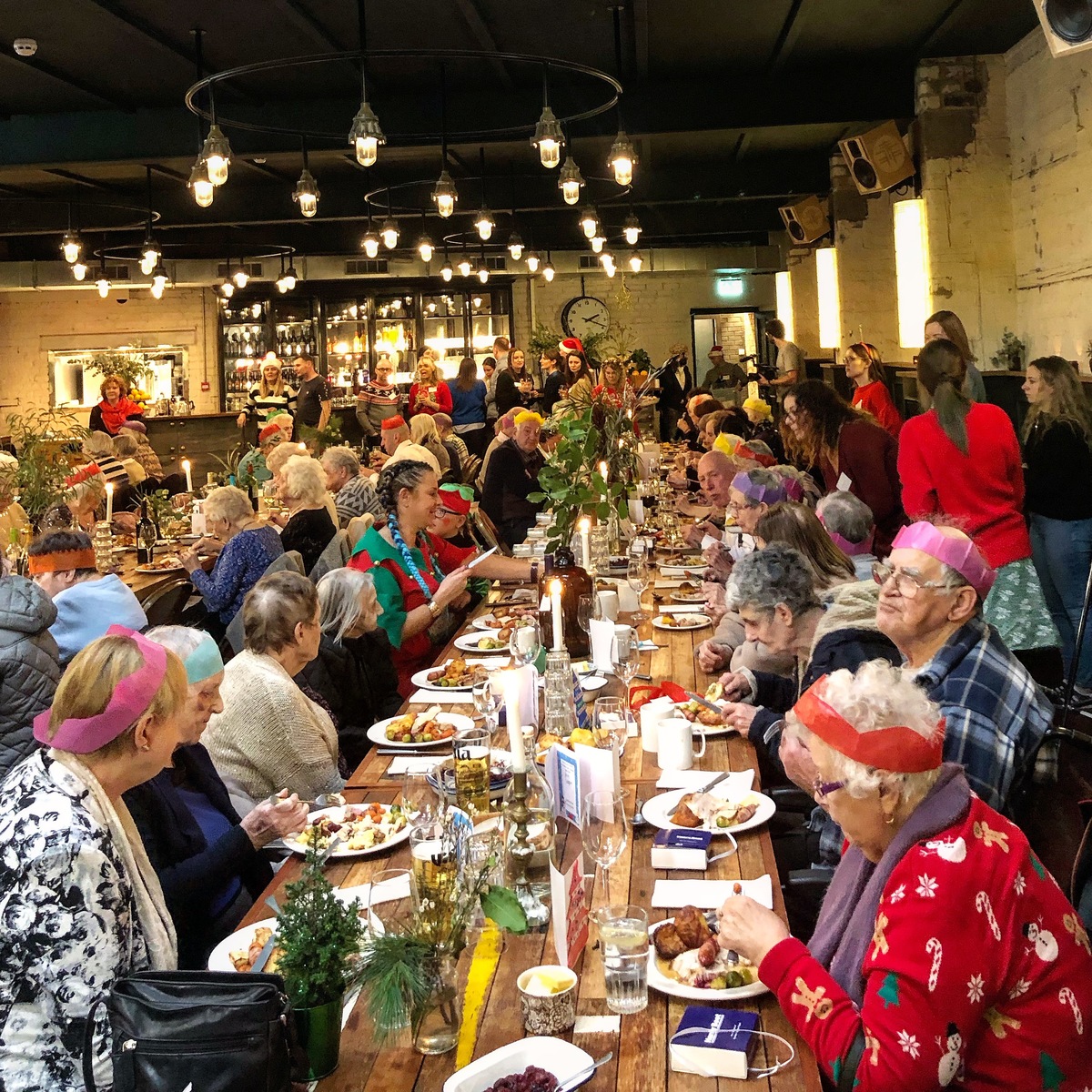 I'd just like to say a huge, huge thank you for hosting this year's event. It was probably our most successful one yet! The staff, food, decor - absolutely everything was amazing and completely exceeded my expectations. We'd absolutely love to host next year's party at The Mowbray if you'll have us again. It is an absolutely stunning venue and our guests loved it. Thanks so much for all of your help and for helping us to secure our first headline sponsor - it is much, much appreciated
The Better Together Project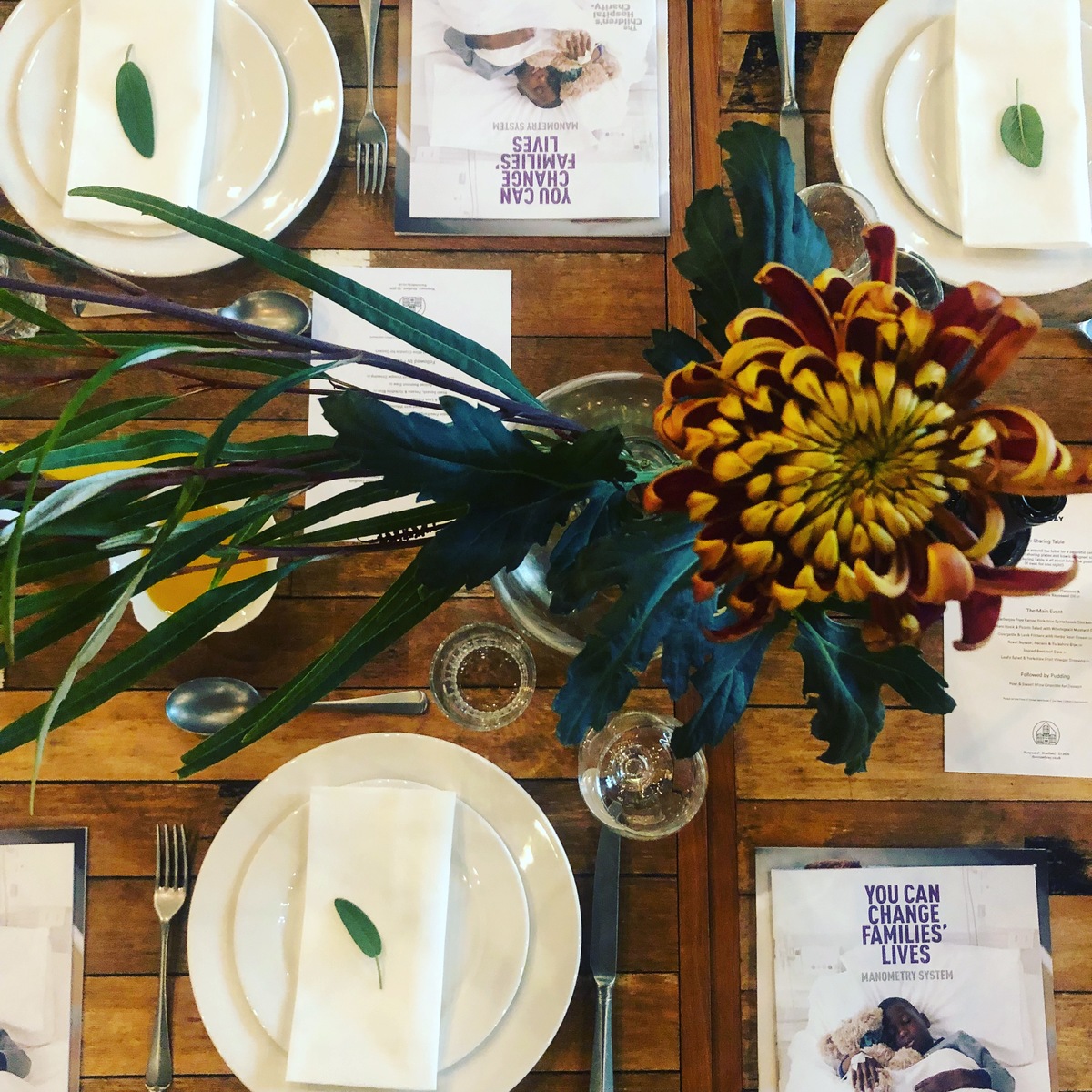 The Mowbray is one of those unique venues that just works, with such a feel good vibe from the minute you walk through the door, it's perfect. The food, the service, the attention to detail provided by the Mowbray team and all the finishing touches made our event feel so unique and special. I can't thank them enough for helping to create such a wonderful evening.
Sheffield's Children's Hospital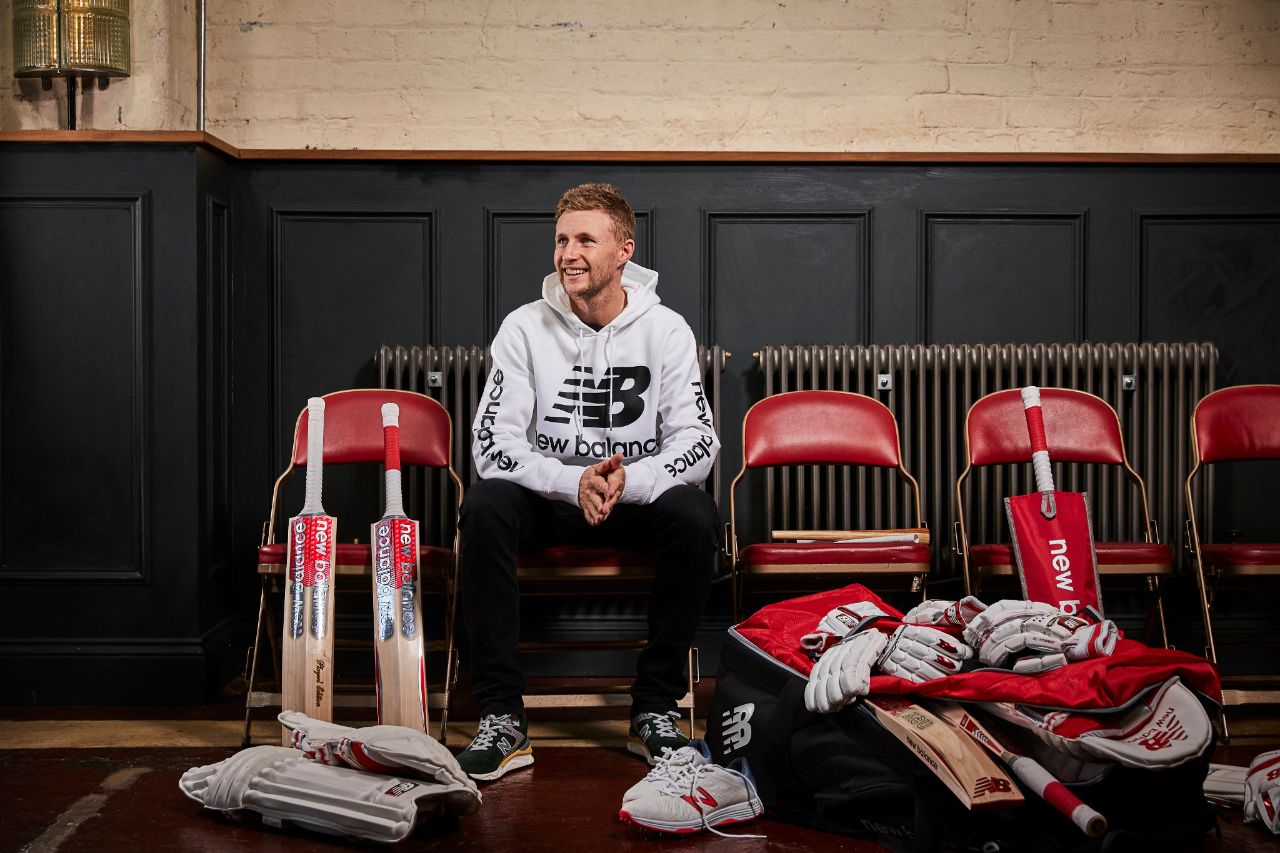 We were looking for a location to shoot the 2018/19 New Balance product range featuring Joe Root the England Test Captain. The theme for the shoot was to put the player and product in locations that elevated cricket out of the grand sporting arenas and back to the everyman. With Joe being a Sheffield local, The Mowbray offered an ideal location for us being in central Sheffield just off Kelham Island. It epitomised a modern urban and industrial theme being an old warehouse that had been redeveloped and repurposed to represent a new generation. The location itself offered a number of different setups from the main hall with a more renovated aesthetic and a roof terrace which gave great additional textures and features. The big grand doors and windows gave us good options for backdrops and allowed plenty of light to flood in, whilst the big curtains, a nice feature in their own right, allowed us to block it out when required! A nice additional find for us was the repurposed tables which were made from old sports hall flooring complete with line markings.
For a sports-based shoot, these were a real bonus for us. Friendly and helpful staff with the onsite kitchen offering catering saved us time and hassle of going out for supplies. All in all a great venue that was value for money and provided everything we needed.
Pro:Direct Cricket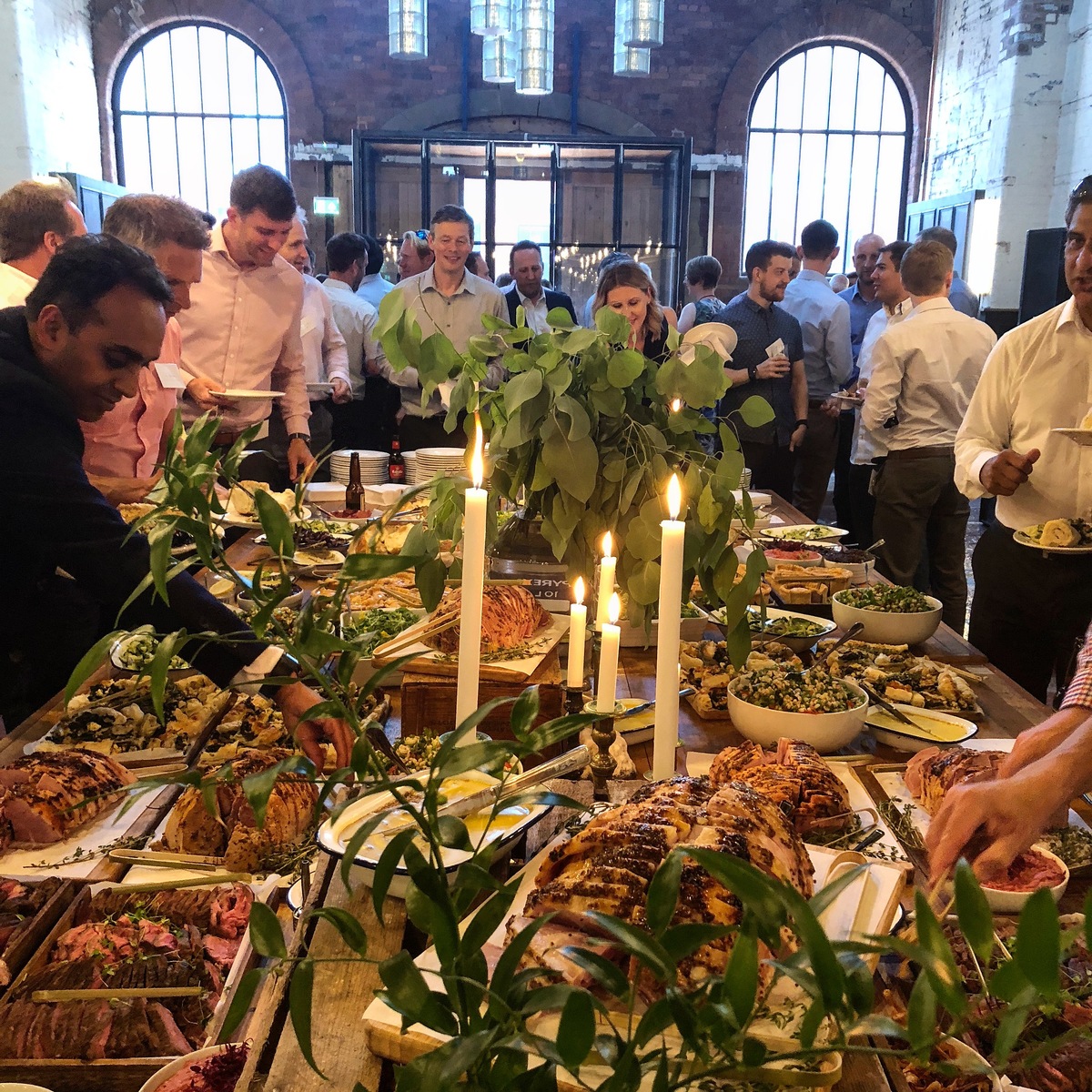 We were fortunate enough to have Bond Bryan's 30th birthday celebration at The Mowbray. The way in which the building has been reworked and restored is amazing and the venue truly is stunning. From the industrial chic of the existing brick walls alongside the beautifully restored original features, to the striking use of lighting throughout the venue, this place is a wonder to behold.
The staff were truly fantastic and throughout the night they were always very attentive. This added to the already excellent atmosphere created by the venue and as the night went on the staff did not falter in their service and were always there to help keep us refreshed. Later on the venue bought out a delectable spread for us which went down a treat with all of our staff and our guests.
We have since received many compliments from our guests regarding the event and the venue and we would highly recommend this venue as a setting for any corporate parties or events – or even just some after work drinks!
Bond Bryan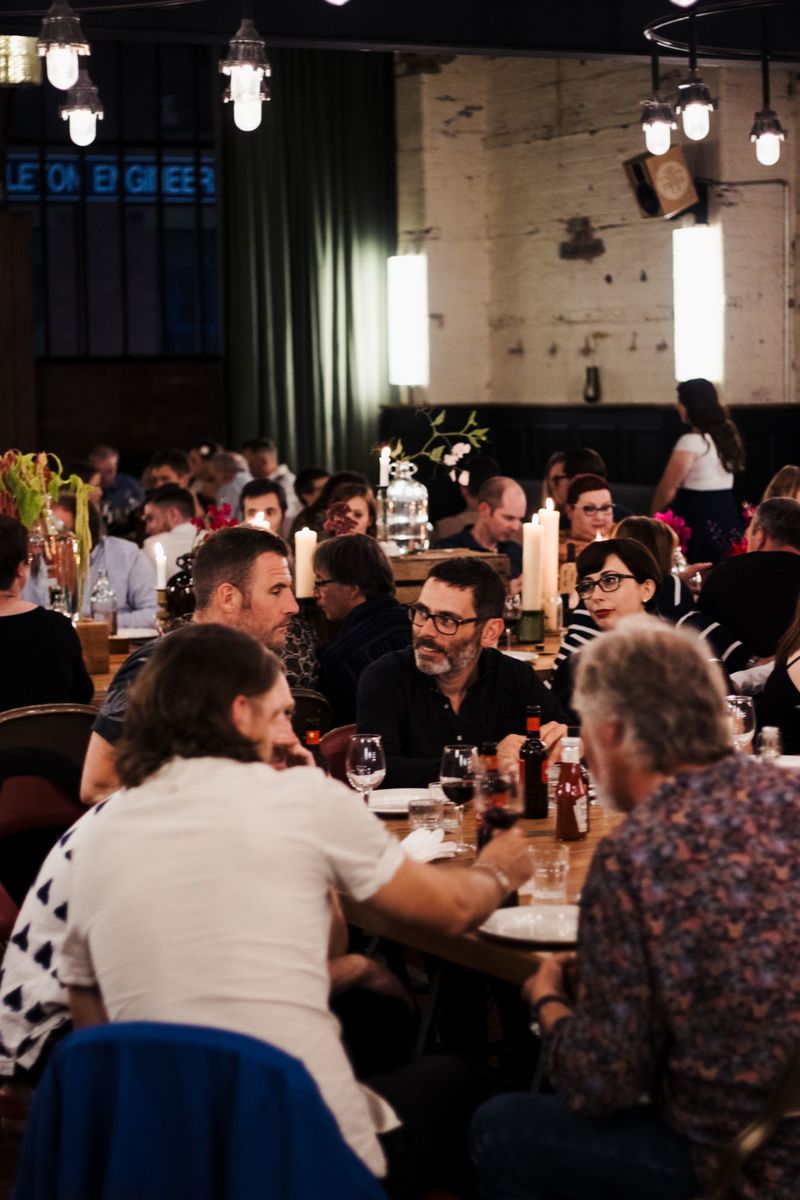 We took a visit to the Mowbray for the Yorkshire Feast event after spending a pleasant afternoon preparing the appetite in bars around the Peace Gardens and Leopold Square.

The space is really inviting and welcoming, with the tables arranged socially to get diners mingling.

Hand written place names welcomed us to our table, and the "Feast" began with some amazing quality food, great tastes and combinations and voluminous portions delivered at a relaxed pace by extremely friendly staff

I don't think you could get much better value anywhere else in Sheffield, great food and plentiful portions
The events attract a friendly, diverse crowd of both local people and visitors to this great city

We are already planning a second visit..
Stefano Crappelli
I attended a breakfast showcase at The Mowbray this morning with some colleagues - wow!!!

Tucked away in the middle of the still thriving industries of Kelham Island, the building has been lovingly restored and renovated into what I can only describe as industrial beauty; it was simply stunning, the attention to detail was on point, from the cutlery to the food labels everything worked together beautifully.

A fabulous space which is sure the keep people intrigued and talking if you held an event there; the possibilities of the use of the space are huge, I love the idea of a Christmas feast instead of a bland hotel sit down meal and a disco!

Thanks for my ham and cheese croissant for my breakfast it was immense, so much so I haven't stopped talking about it
Rachel White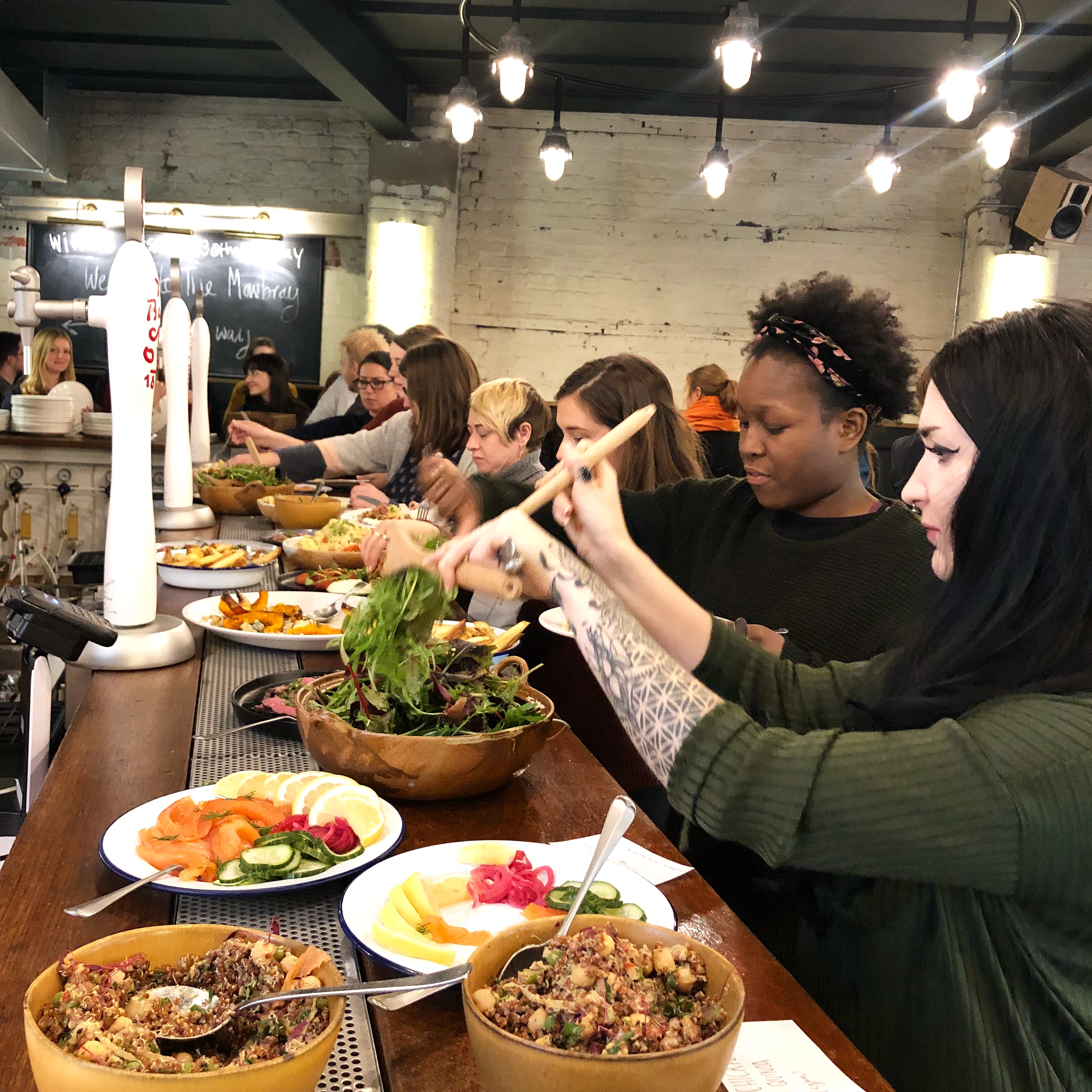 Thank you so much for hosting our two-day staff event this month. So many of our team commented on how beautiful your venue is, and how unbelievably good the food was! We had lots of special dietary requests but you rose to the challenge with an innovative and delicious selection of food, and we felt really spoiled.
We try hard to take our staff events to unusual and interesting locations, and you really delivered. Special touches, like arranging flowers for us, were noticed and valued. The whole team were thoroughly accommodating throughout, helping out with all of our last minute requests and hasty changes of plan.
We had a great couple of days and you really looked after us. Many thanks
FareShare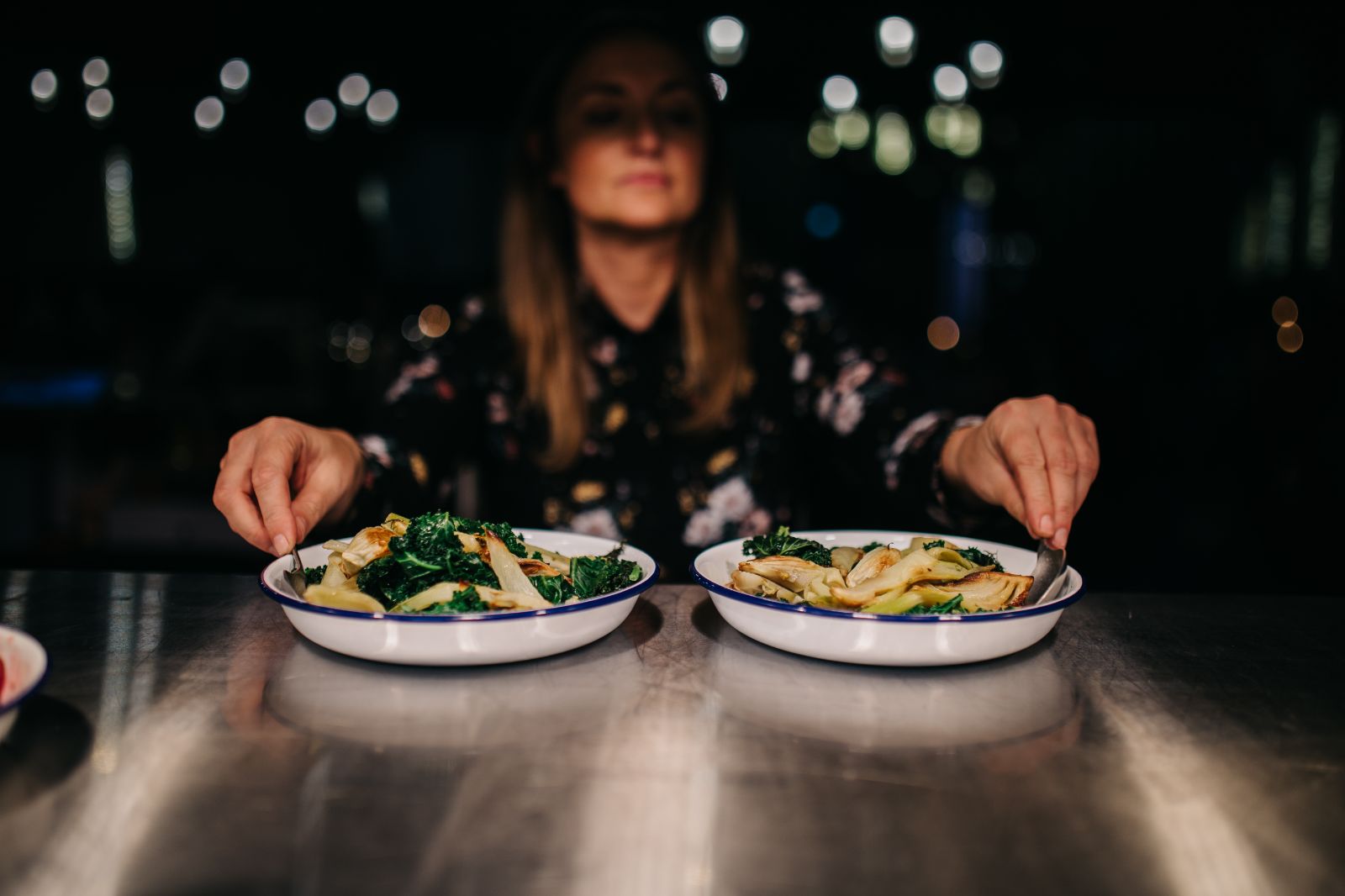 The Mowbray - it's a 5 star venue - I attended last week for our Business AGM and so impressed of quality of service, the place itself. The venue is spacious and food is amazing, all prepared at the venue and served fresh. Cranberry crumble with fresh cream... heaven:) We have already used the Mowbray twice and will go back again.
The Good Things Foundation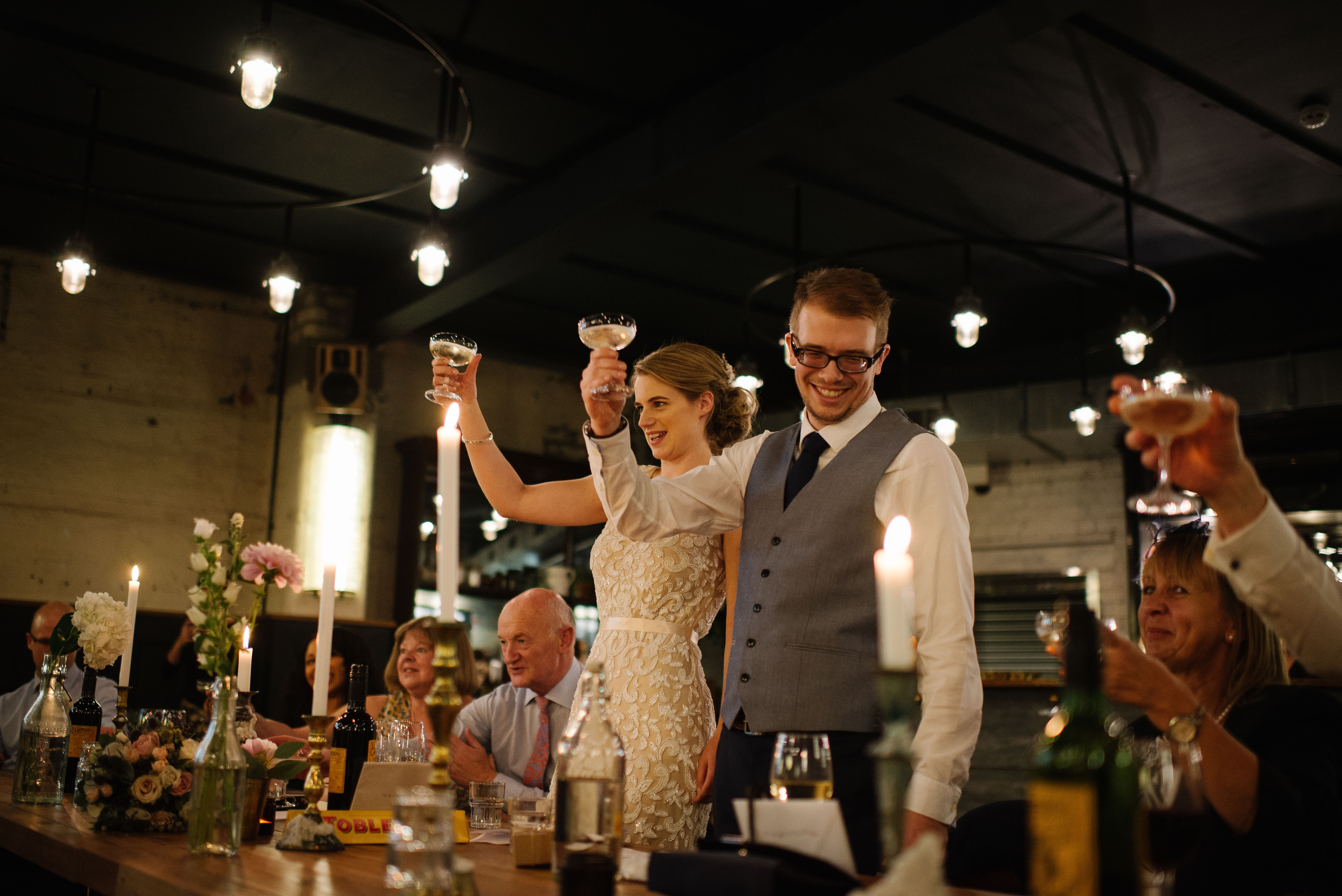 From day one The Mowbray team were so helpful and supportive, the day was perfect and everything went off without a hitch. The place looked amazing and the food was stunning. We loved how The Mowbray represented everything that is great about Sheffield and all out guests (most of whom had traveled from down South) were very impressed with the choice of venue. We could not recommend them highly enough.
Rebecca & Sam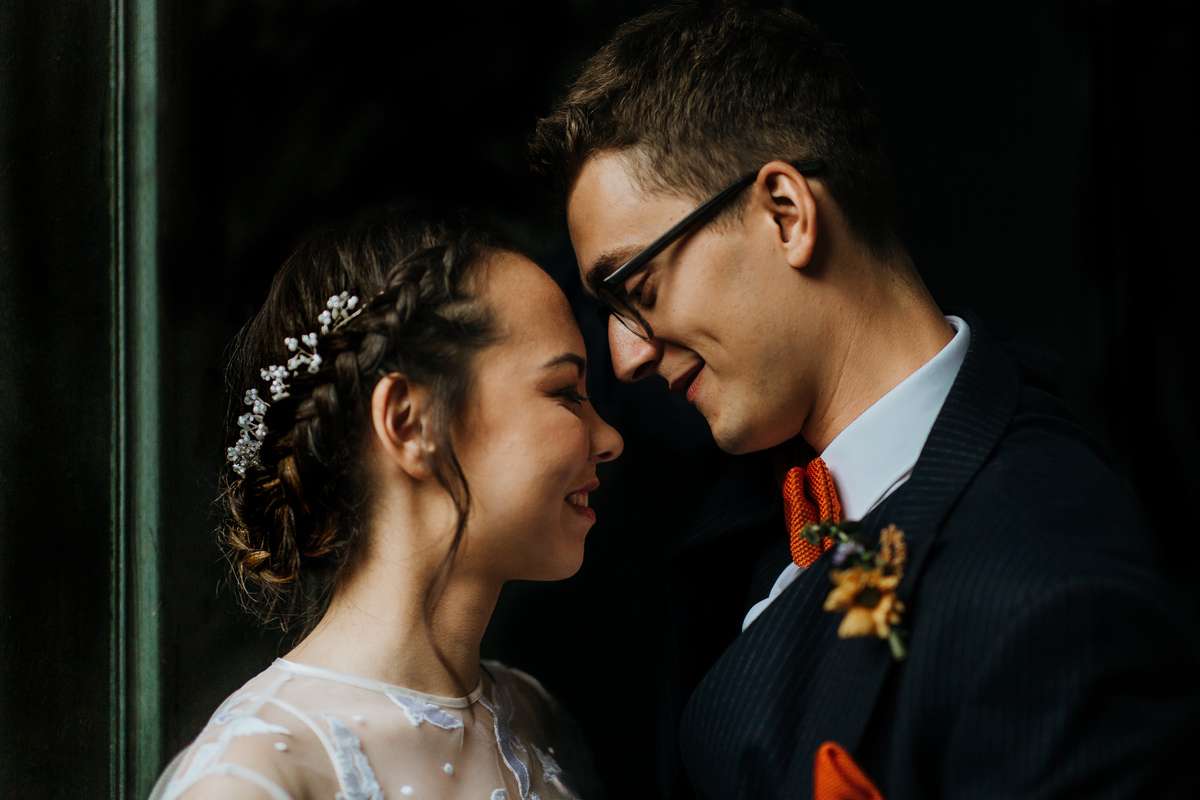 The Mowbray is hands down the coolest place to have a wedding reception in the country. I might be biased because we had our wedding there, but honestly, if you've got a choice, don't pick a venue that's a cut-out from a catalogue, pick one that offers an experience you and your guests will never forget. Everything about The Mowbray is uniquely Sheffield right down to the cutlery, but it's also got this bit of magic that transports you to another world. My wife and I saw this space when it was a building site and chose to go for it, that's how much we back Lucy, Sally and the team. Thank you all so much.
Mark & Luisa
Delicious food, great atmosphere! Can't wait until we are back there!
Alex Hatton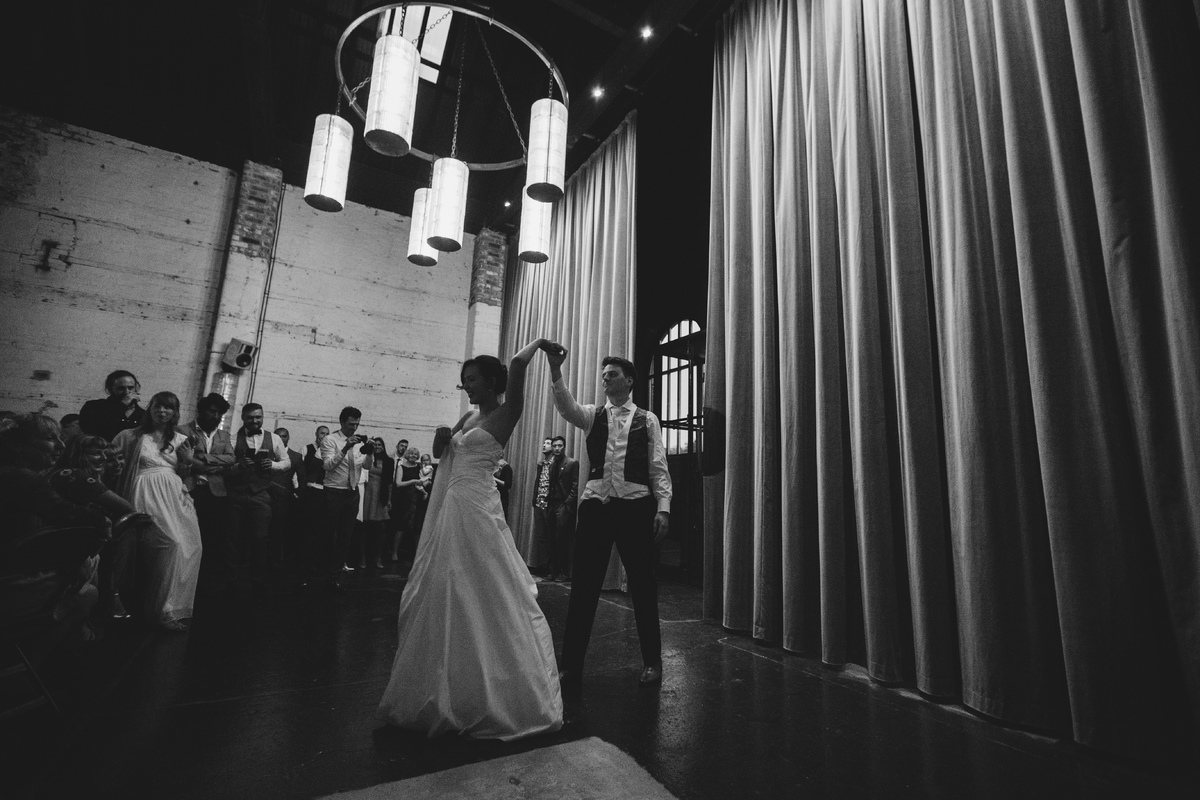 Thank you so much it was a wonderful day, everyone was really blown away by the venue and the food! We cannot recommend The Mowbray and its staff enough. From the decor to the food, every detail was thought out and delivered beautifully while being so relaxed it really allowed us, as the couple, to simply enjoy the experience.
Mary & Eamon
The All Hallows supper club was incredible. The Menu was perfectly curated and was delicious
James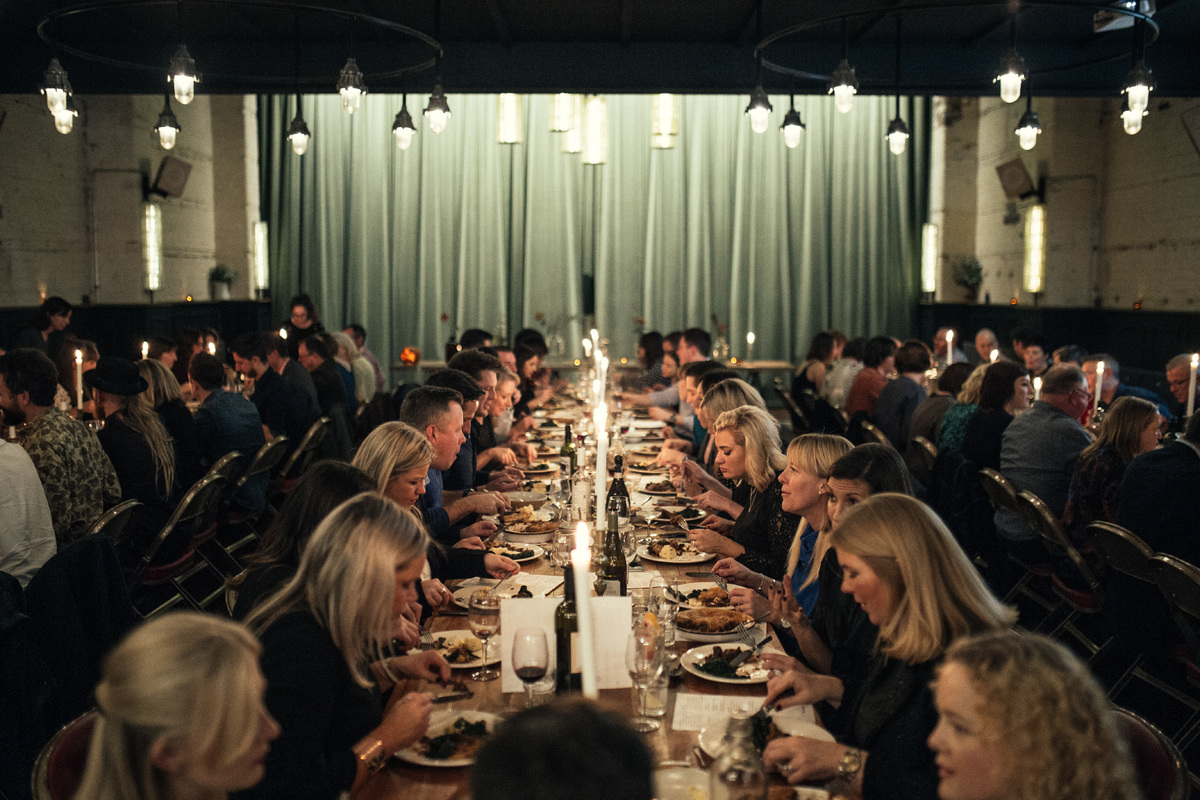 I attended a networking event at this stunning venue last night, what a fabulous place to meet like minded business people.

I was greeted by such friendly staff and the food is gorgeous.

Attention to detail is aplenty and I absolutely love how the authenticity of the building has been kept in the decor of the building with features sourced locally here in Sheffield.

If you're looking at a meeting place in the heart of Sheffield don't hesitate to book!>
Jen Jackson